Intention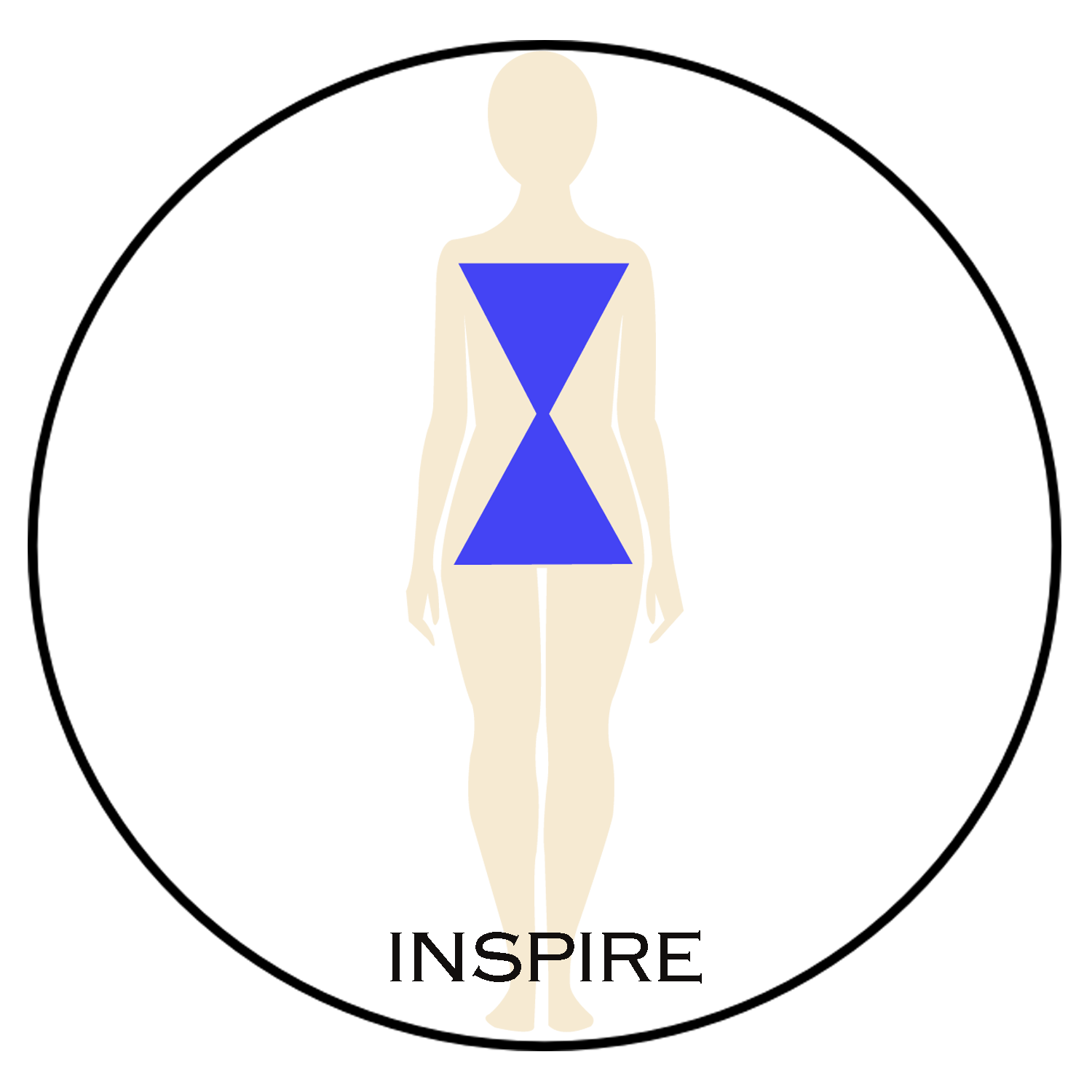 Inspire
Celebrate your "Goddess" Spirit with Well-being!


The High Priestess Collection
The Bracelet- My stepping stones I don for Imperial Power.
The Earrings- Wear to halo your face, as a conduit to hear laughter.
The Coin- I wear my coin as a potent majesty to empower me. My life compass helps keep me on course.
Hello Goddesses! I always laugh to myself when traveling. I often see so many people wearing humongous headphones. This is not because they look funny. I do understand your need to escape, seeking peace and quiet from this chaotic outside world. I say you can achieve the benefits of getting away, creating your own instant "getaway," without any expensive apparatus.
Half and Half- Your Home/Travel
Pampering your body will require you to plan your sanctuary, your Home Spa. Let's begin the new routine in your bathroom. Indulge with an abundance of your favorite scented candles, placing them around your bathtub, window or dressing table. Please remember not to mix more than one scent, for this will stimulate aroma havoc with your inhalations. You will also enjoy the reflective lights shining upon the water, as you listen to the rhythmic sounds of your faucet filling your bathtub, adding enjoyment to your sensual moments that are refreshing, regrouping and relaxing.
Change your routine, discover reflection moments. Your Meditation Ritual for daily practice!
Colors- The Blues, Greens and Lavender hues are wonderful to calm your mind.
Scents- Jasmine, Rose and Lavender are romantic aromas helping to relax your body.
Plants- Your meditation sanctuary can be enhanced with a view of your garden, adding flowering plants to create your serene setting. Add a candle or bits of nature you've collected on your walks.
Sounds- I always recommend soft soothing sounds. I adore listening to White Sun III while meditating, or adding a crystal toning bowl. Sound your mantra to begin.
Home High Priestess- Lifestyle Guidance
Renew and Relax in your environment.
Place a flowered Hermes scarf in between your mattress and bed springs for harmonious relationships
Don't put photos of family in the bedroom. This is a place for relaxation and serenity.
Never use the color peach in the bedroom. A color remedy is green.
Placement of a mirror- Pay attention to what your mirror sees. If your mirror sees gardens, sea or country, perfecto! If your mirror sees your neighbors window, a road or alley you're inviting negativity in. If your home doesn't face the greatest view, add a crystal to your window to increase positive energy.
If your back is to the door when facing the stove in your kitchen, try this quick remedy. Place a mirror in front of you so you can always see what's going on behind your back.
Always be a guest in your own home.
Create an herb garden on your window sill or the back door of your home. If you have a walkway, it's wonderful to plant small herbs in between stones. As you walk, the herbs' scents will be crushed and their inner aromas will scent the air.
Home/On the Go- High Priestess Meditation Principles
I believe meditation is a process for personal harmony to answer the need in today's hectic world, to replace chaos with relaxation and ease. When consulting in the Art of Feng Shui I have taught my clients how to declutter their life for "Wellness." I've spent many hours organizing their homes, offices and even closets. I found through my life's work many homes are cluttered and confused, mirroring their mind and organizational skills.
Expand your mind with my daily meditations to uplift your energy naturally. Each meditation will organize your mind, guiding you as a life compass leading you to new destinations with goals. When meditating for the first time with my clients, and say "let's meditate," they often reply "I don't have time" or better yet, "I'm not dressed for it."
Now let us take a moment to think. Think of your average day. How do you cope? Or not cope? Are you often feeling stressed or burnt out? Meditation is your body's natural recharge button. Take the time to focus and recharge, especially before entering a meeting. If you are working at home or on Zoom, take a time out. Head to the bathroom, or look out the window. This will help you naturally adjust your energy to relax. My High Priestess meditation will assist you to be posed like a warrior to empower yourself. In all traditional cultures, and since ancient times, bells, candles, and tea have been used for rituals to create a moment for stillness and inner reflection.
The High Priestess Meditation Ritual
Meditation is a very important part for your energy alignment. You really don't need to literally sit, to meditate. You can enjoy your meditative moments while you are cooking, gardening or hiking.
Let's begin. It's always a good time to reflect! Take a breath. Begin by relaxing with my High Priestess meditation. Your greatest reservoir for energy is located in your navel area-- as stated before. This is your "Goddess" power center. You may wish to follow this exercise in my book Feng Shui Chic page 82.
Whenever your hands touch the Diamond Artisan Channels (Rondelles) exchange feelings and emotions- Activates meditation with heightened vibrational frequency.
Your mediations will only take a few moments to reload. The way you breathe will help you feel more confident and beautiful. Energy is based on breath and most of us stop breathing, especially at work. Take in the energy for life as you breathe in, let go as you exhale what you don't want in life. A quick ex: old thoughts or old emotions. To fully honor, respect and value your identity as a woman is to know your value to command your Goddess Power!
Lie flat on your back with your legs flat in the floor(or you can put your feet on the floor and raise your knees, allowing your lower back to flatten on the floor) feel the floor beneath you
Inhale deeply, allow your belly to balloon out. Notice, this action will raise the hand you have resting on your belly.
Do this to the count of 9
Place your hands at your sides and exhale.
Inhale 9 more times through the abdomen without the use of your hands.
Sit, relax, close your eyes and breathe. It's that easy!
The only requirement needed is 15 minutes. I recommend doing your meditation rituals daily to relax, recharge, heal and reboot. Best of all, you can meditate seated in a plane, car, office, or even Uber. This following mantra will help you to focus with universal energy - the heartbeat of life that lies within us all.
Mantra- Repeat SAT NAM repeat mentally or outwardly, 11 times.
What to Wear Where- Identify your needs.
Celebrate your Goddess Spirit with Wellness and Wellbeing. Accessorize your wardrobe with metallics this season and glow with bronze, glitter and shine in gold. Capture the shimmering moons vitality with makeup colors— the metallic tones are fabulous for highlighting your eyes and lips. Remember to add my Salutations au Soleil necklace for your dazzling gem accessory as you dance beneath the moonlight and glow!
Simply said, you are a Goddess who is armed and ready to face life's challenges staying true to yourself with Truth, Passion and Wisdom. Wearing Black Diamonds with twinkling diamond spacers is your quick reminder to breathe and boost energy each moment. My signature bracelets are symbolically designed as the quick reminder for your daily meditation practice. Each collection has my Black Diamond protector coin to don on your left hand. Each coin is a personal reminder to relax, set goals with intentions for positive mindfulness and creativity. After all, to become a Goddess I needed to design jewelry to help you empower the Goddess you are with passion and panache!
Believe it or not, this simple act of putting your hand on your heart is an easy exercise for self-love. Your light touch has tremendous power. In my experience teaching self-love will inspire you to love your best life. Many times my mentor, Master Leung quoted "when we are coming from a place of self-love to express, you will make better choices in your life, manage problems and difficulties with less stress and greater ease, why? Because you are centered, balanced and connected to your body and mind."
Cultivate- The Art of Acceptance
I invite you to honor "Love" of self. When you have implemented these short exercises I have provided with personal daily meditations you will learn to love the world with abiding Universal Love. "The world is beautiful. Live your life with Joy, Happiness and Love."
Sun Salutations
The following is a list of scents, colors and candles I have enjoyed- Indulge your Senses with Delight, Glamour and Spirit with Insider's Guide to Spas, Pratt & Lambert Paints, Bobbi Brown Cosmetics, il Makige, Tom Ford, Sunday Riley Oils, Creams and Essences, Guerlain Perfumes, Joy Perfumes, Hermes Gels and Bath Waters,& Hermes Candles.
I Salute Gems & Jewels to the Goddess who wears her. Hear and live your inner Goddess with Glamour, Attitude & Spirit!
Author of Feng Shui Chic, Simon & Schuster
Blessings,
Carole Shashona
This post was featured on Links à la Mode fashion roundup by Independent Fashion Bloggers.
More fashion articles: