Intention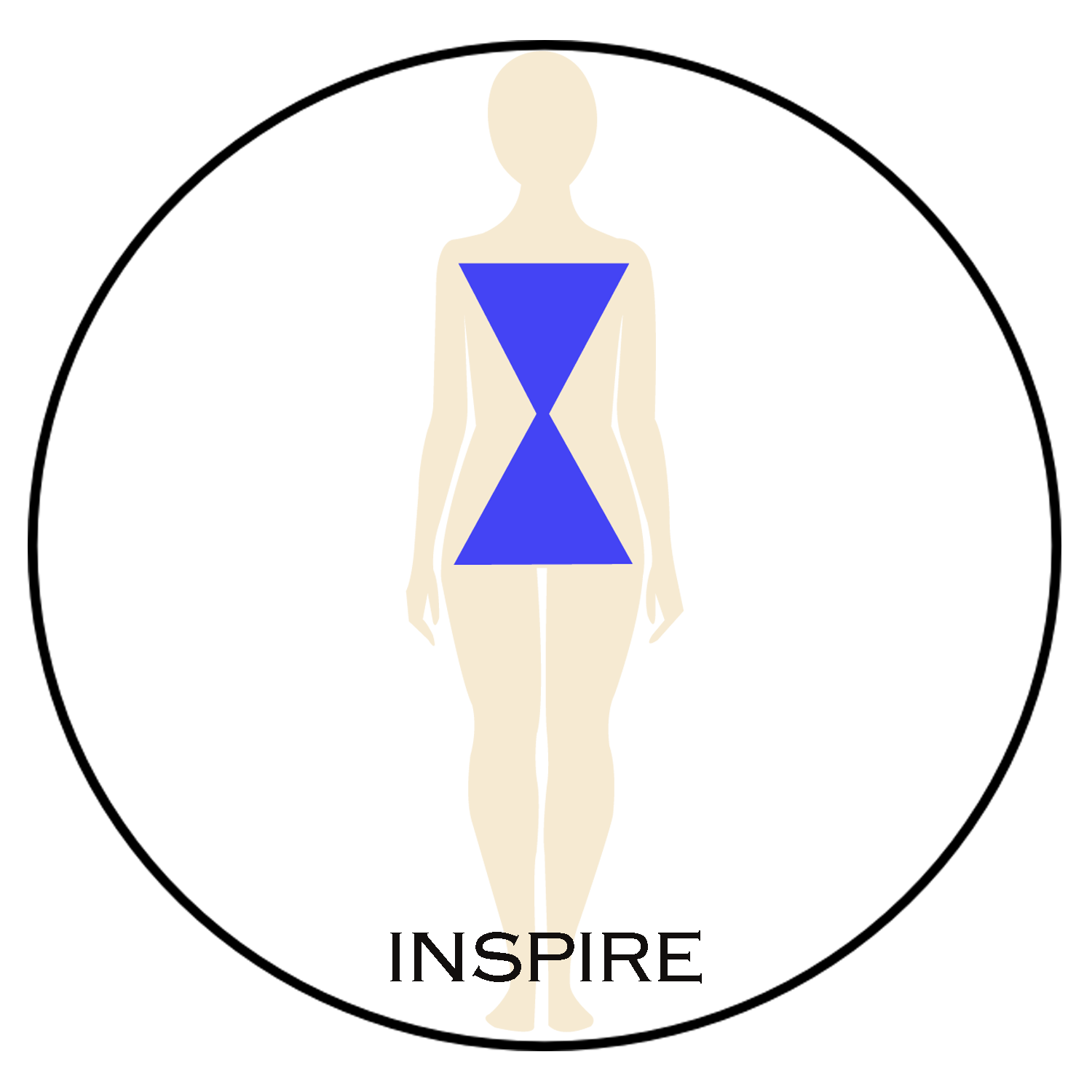 Inspire
Glamour-ist style- laugh, sparkle and enjoy- The party begins with you!
The High Priestess Collection
The [Bracelet]- My stepping stones I don for Imperial Power.
The [Goddess]- I wear my "Gem" for Power and Beauty.
The [Coin]- I wear my coin as a potent majesty to empower me. My life compass helps keep me on course.
Hello Goddesses! Make Living Fun! Invite friends to your home for lively gaiety and good times. Your party begins with you! I have often said this in my blogs, but I can't repeat it too often. The Glamour-ist exists on two levels. There is the outer you, and there is the inner you. The mirror reflecting you may be your hairdresser or your family who recognizes the outer you. Let's face it, how much do you know about the inner you? There is only one thought to develop your entertaining style. Create parties to suit yourself. Therefore, the party will delight your guests, and yes, set the show for you.
Every hostess has a sense of showmanship! There is no denying entering your dining room with candlelight glowing softly, the fireplace crackling, flowers surrounding the room. The sound of wine uncorking, with cocktails being shaken against the undercurrent of music, that's where the hostess a.k.a. the Glamour-ist is the prettiest. Donned in the fashionable style to welcome her guests. This setting creates the mood and sense of the curtain going up, for your exciting and delightful evening to share with friends and family.
It's the "Art" of creating a gala feeling, whether your guests number 4 or 25. Much more important is the food to be served and to be shared. The delightful hostess is a fabulous host and today, the trend everywhere is the design simpler for entertaining at home. The surprise element to your party may be the new exciting dish you have prepared.   One friend makes it her rule to serve something new at every party. She often tells me, it makes the party more exciting for her! Other friends say never, and they serve recipes only tried and true many times. It's all about a matter of your personal preference.
Make your home say 'Welcome'
Every Glamour-ist hostess knows-- meet the world with a smile, and you're wel- dressed. It's wonderful knowing your attire is well fitted & beautiful. Iit offers you bigger self-confidence. Yyour home welcome begins at the front door:
Open the door- Is it lit well?
A vase of greens or flowers of the Season, placed in the entryway on a table or a console.
Who opens the door? If you are, convey welcome with delight- and smile!
Fireplace lit or candles lit
Curtain up- Party is about to begin!
Fall Season- Pumpkin-time Party
Leaves are the artisan's delight! Nature paints her foliage with an array of glorious colors- the riotous rich reds, yellows, with her nurturing tones. Greenmarkets are filled with this season's Fall's festivities, abundant with hearty foods of stews and roast's sizzling, merrily on your stove. These scents lure your guests to your table to celebrate this Holiday season. Pumpkins with green leaves, with chariots of wagons fill the country landscapes with children's laughter echoing in the fields. The warmer hues are selected for your dinnerware- the glass's stems are sturdier. Grand cabbages and cauliflowers become the centerpieces for the Fall table. The Autumn foods selected are both beautiful and rich, served on gold-banded plates with dark napkins to contrast the setting like leaves silhouetted against the bark of the trees. Plaid napkins are tea-dyed damask to contrast against the pressed glass goblets with crystal wine glasses.   All the above are adorned with the glowing scents of beeswax candles. Try placing an array of different height candles as possible in a grouping of various sizes in your home. The Glamour-ist creates a warm, cozy, and romantic atmosphere to entertain!
Dinner in Front of the Fire- Romance
For Autumn supper, I love to fix a plate of pasta fagioli soup to "Welcome" my friends on a chilly evening.
Place an intimate dimmer for 4 or 2 in front of a blazing fireplace, with a rustic cloth to cover the table and field flower in a ceramic pitcher. This will enhance a magical setting against the glow of your silver candelabra. Inviting and sensual- and yes, so romantic.
Serve your soup in rustic earthenware bowls, set on a wooden circular charger. During the first course, pass Tuscan green olive oil in glass cruets to drizzle upon the soup. Serve Pinot Noir wine for the robust nature of your Fall menu with green salad and vinaigrette dressing. Autumn dessert is a hearty apple pie, served with vanilla or dulce de leche ice cream on top. A Glamour-ist tip. Prepare the pie in advance, to warm gently while dining. Apres dinner- coffee with cognac concludes your hearty Fall celebration. Savor the comfortable atmosphere with truffles afterward.
[What to Wear Where]- Spotlight on Accessories
One of the keys to a successful life is to do what makes you happy. Although it is easy to dispense common sense advice you'll find when you really consider this quote-- it actually presents a big challenge. I say, "success is having a positive attitude."   Your environment is your personal connection to your physical center. Your home is a place for you to express yourself and your uniqueness. This blog will mark the beginning of your inner journey, helping you identify what success means to you.
The dress for success theme is using color to empower you, to discover and redefine your meaning for success. Example, if you're living in a city associated with stresses, constraints, and ultimate fatigue, black is certainly not the color to wear. My Fashion Juvenate style teachings will define how to use color from outer dressing to underdressing. This will help you compliment your life with beauty and energy. Underdressing is my perfect solution for boosting energy-- and nobody sees it. This is your secret ammunition when you're "on the go" to boost your energy.
Fashion Juvenate Color- The Outer You
Red/Purple- Love, fame, power, wealth, and riches. The Asians considered this the most auspicious color.
Orange- Alignment with Earth- Nurturing
Yellow- Sun Energy- Wisdom
Green- Good Health, Growth, and Good Fortune Property.
Blue/Aqua- Communication and Growth- Inspiration
Let's Have Fashion fun this Fall Season
'Mix it Up'- Spotlight on accessories.
Two or three details can change or transform your look- with success! Mixing can be tricky.   Raise the level from the ladies who lunch"matchy-matchy." . Here are a few for Fashion Flair- a little off-beat perhaps, but do try and let me know the good, the bad, and the in-between.
To help guide you to discover yourself, find your definition of what success is to you. Begin by sitting and taking a Juvenate Moment. Relax. Notice what is around you. Breathe in to discover the scent, sound, and what colors surround you. As you begin to relax, you may see what makes you comfortable and uncomfortable. This exercise will help you discover. Feel positive in different environments and discover what makes you feel uncomfortable. Help yourself enhance positive thoughts as you become more aware of your surroundings. The benefit is to heighten your energy, and begin the process of self-healing. You will brighten the world with your smile.   Celebrate your success with Jewel Juvenate to sound inner vibrations...just for you!
Fun Salutations
This season, try a hearty [apple pie recipe] by the great Martha Stewart!
For nutritious and festive recipes for the season- head to our [Teachings- "Let's Eat"].
For warmth and happiness- shop natural beeswax candles from [Neom]. For a sweet treat for you and your sweetie- head to [Sprinkles Cupcakes]! Dishes, placemats, napkins try Michelle at ladentelliere.com. For flower arrangements- head to [Rogers Gardens], a great place for the holiday decor too! For the most decadent pinot noir- try [Ruffino Riserva Ducale Oro]. For a great olive oil- try [Badia A Coltivvono]. To learn more about fashion, styling and meditation- tune into our "mini pods", weekly on our [site]!
I Salute Gems & Jewels to the Goddess who wears her. Hear and live your inner Goddess with Glamour-ist, Attitude & Spirit!
Follow us on [Instagram] @caroleshashona
[Author of Feng Shui Chic, Simon & Schuster]
Blessings,
Carole Shashona
This post was featured on Links à la Mode fashion roundup by Independent Fashion Bloggers.
More fashion articles: