Intention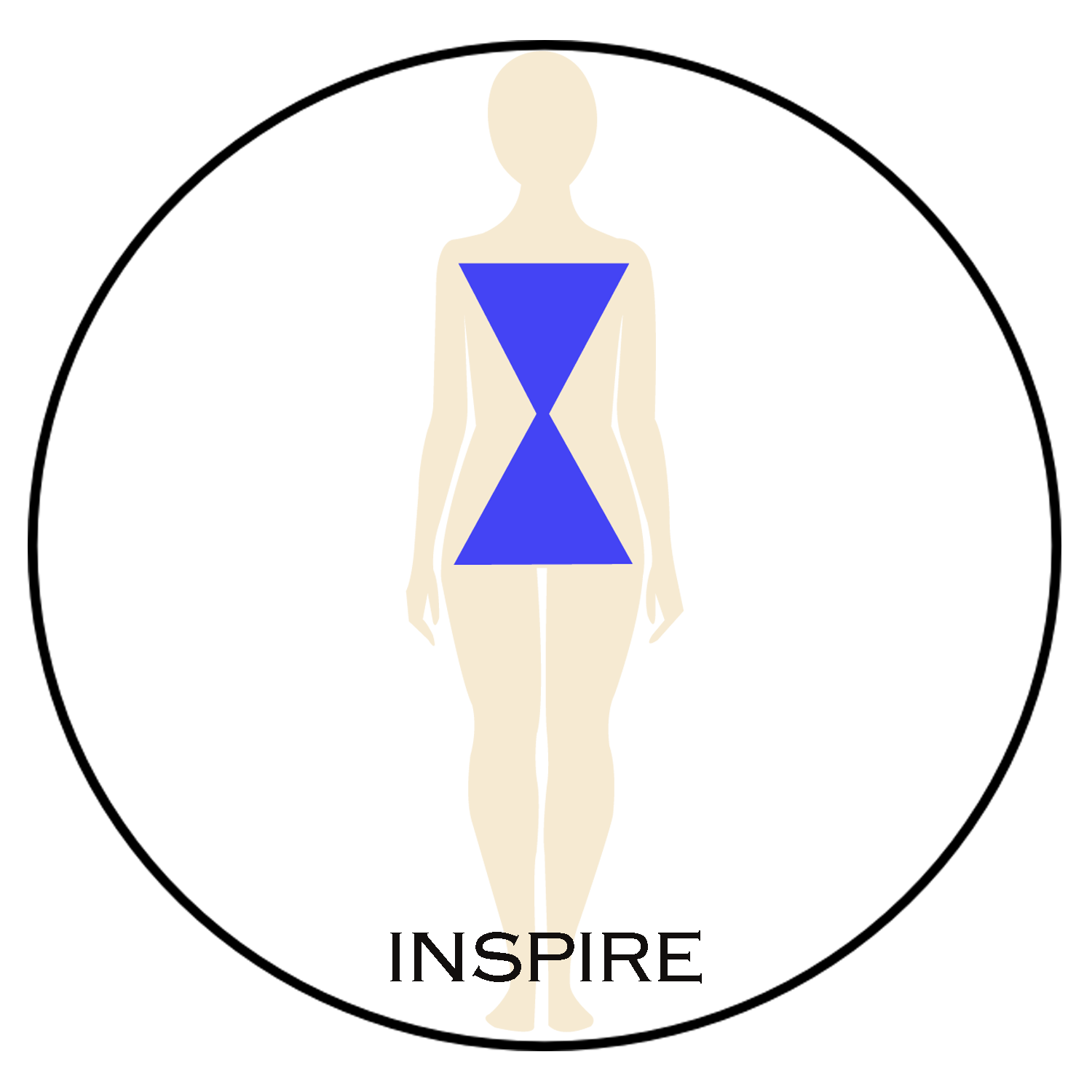 Inspire
Reflections on the Golden Past
Hello Goddesses! The Fall season is a special time as we transition from the carefree pleasures of this past Summer. Autumn scents fill the air with her seasonal richness of spiced pumpkins, vibrant apples, with magical embers glowing inviting warm coziness. The mellow yellow and russet, luxurious colors and textures, offer an inviting escape, embodying the Glamour-ist and everything she loves to ground and balance. Lifting her energy both physically and mentally, she adds her effervescent splash of laughter when gathering or traveling with friends and family..
When you journey from the comforts of home, you experience a new sense for adventure, whisking you away from your day-to-day reality, allowing you to discover the world, Life and Yourself. Legendary stories fill my imagination with supreme intensity, or my sense of curiosity to see the most lavish jewelry and collectibles (the infamous Fabergé eggs). I remember my Grandmother's stories describing the romance of these fabled gems. These innovatively styled jewelry continues to enchant to this day. When my family visited the home of George Barrie, the founder for Fabergé cosmetics, I was 17 or 18 years old.. I knew nothing about the Romanov Dynasty beyond that, or the famous Fabergé egg collection that was nurtured by the Arts, Histories and Cultures of the Russian Czar. My Spirit danced with merriment as my eyes held these visual delights as I viewed the Blue Enamel Fabergé Egg. The embellished tracery of gems shimmered with exquisite extravagance, a narrative for Romance, Drama and Playfulness.
Anthropologists have written for centuries, revealing interests through visual imagery. The love of arts, church bells, and gardens reflect Russia's regional traditions inspired by writers such as Ian Fleming after the grim years of war. A new sense of escape took form, a pilgrimage reflected in the charm and cinematic theme of James Bond, "From Russia with Love." Many Glamour-ist's relaxed in theatres around the world, enjoying the carefree movie viewed by many. A perfect backdrop for steamy romance, tempestuous dramas with helicopters, caves and mystique that owed its history and power struggles with random charm and strategic positioning. Russia became the natural location for the film that acquired a new chase. It embodied raw energy with perfect scenery for adventures and escape from the world with non-stop adventures, action and heavy doses of Capitalism vs Communism.
To Russia- All Aboard!
St. Petersburg has a rich lusty history, ancient and historic beauty- It's true!
The ship glides gently to the dock with a sound-- it's time to disembark! Quickly, I exit immigration to meet our driver, anxious to explore a new world and culture with throngs of visitors from across the world. I am most intrigued by the experience of arriving here. Embraced in a cultural journey to browse the city streets, Cathedrals, Museums, Monuments and Synagogues and of course the famous Ballet Russe.
The Palace dates back, high in the center of the city, is the inspiration of every Imperial Palace- from there we see the Russian power. I was more intrigued by the experience of being here, immersed in a ritual cultural journey to effortlessly behold a new variety of culture. The grandeur and history of Russia's Imperial capital, a city filled with spirit and fabulous palaces and cathedrals. Showcasing the history's heart frozen in time, you're never far from the waterways, an unexpected venue. Baroque Palaces live in the shadows with troves of treasures in both Art and Culture is a must see-- the famous Hermitage. Filled from past treasures to the Picasso er,a this museum holds the best collection in the world! Contemporary art is buzzing at the Museum Erata. I loved to explore the past Icon art, along with the modern movements of Wassily, Kandinsky and Marc Chagall. Touring with guides, I entered the Winter Palace with the opulence of the gardens leading me to the vast marble entry floors. The endless gold rimmed archways with soaring ceilings embraced one room to another with fantasy and delight! Your other must see is Catherine's Palace and the "Amber room."
In the evening, I quickly changed to meet my friends downstairs to walk to the theatre. Wearing my Black Diamond [earrings] and [necklaces], I marched forward bravely in the wind, donned with boots, coat and of course, a scarf. Entering the theatre, rich in tones of red velvet and encrusted gold and white accents. The lights dimmed, the curtains lifted, the ballet performance began. The Russian dancers are known as the best in the world. Picture Nureyev and Baryshnikov, both famous Russian ballet artists.
For centuries, St Petersburg seems to have inhaled and absorbed all styles. Anyone who loves to stroll around St Petersburg's streets and canals will be fascinated to know what is happening-- from attending the ballet, strolling the lavish parks, and palaces. Caviar tastings, a feast for an acquired taste and synonymous with luxury, is one of Russia's signature delicacies. Choose from an array of Black, Red, Orange, Yellow, Grey and brown, colors galore- Beluga, Sevruga, and Osetra and of course, toast your Beluga caviar with vodka! Salute!
Let's Juvenate! At Home or in Travel
Another way to stay grounded is to calm your Breathing. Close your eyes, breathe slowly ten times, counting down once on each exhale from ten to get to one. In this short time you will have performed a quick Jewel Juvenation.
Juvenate Sound
Mellow music will help you transition slowly into this season of rest. Pay attention to what you listen to, and Jewel Juvenate. Stock up on peaceful soothing music, which will assist you to bring you harmony in this Autumn and Winter season. Think of symbols, bells, flutes- A subtle message of grounding. Tune into our socials on Tuesday for our [vid blogs]. Listen to the sounds.
Juvenate R&D Ritual
If you find yourself being pulled in too many directions or stressed on a piece of paper write "five, four, three, two, one." Five is the most important, three denotes an average situation, and one denotes a task that's not so important at this moment. If it's not a four or a five, it can wait until you have more time. This will help you create more Juvenate moments.
Juvenat- with Candles. While training with my Buddhist mentor, he taught me to gaze quietly at the flame of a candle, even for five minutes. This ritual is grounding to balance your stressful Glamourist soul. Viewing the flame is warming to provide a serene environment with candles. Scented to comfort you this season- Cinnamon, Pine, Vanilla or Sage.
As the Russian sky darkens-- the ground is covered with snow, an image that sparkles the soul and Spirit of Russia, it continues to dazzle and shine!
Fun Salutations
For this Holiday season- celebrate with [Petrossian Caviar], a delicacy! For your festivities this season- create an ice mold with a milk container, cut the top, fill with water, place roses in the water and place bottle into the freezer--when frozen cut the milk container away and you have a beautiful sculpture, place on a silver tray, beautiful and fun- try with [Grey Goose] Vodka- Cheers! For your music selection- listen to the [Swan Lake Ballet soundtrack.] Enjoy the performance of the [American Ballet Theatre's Nutcracker.] For warm cozy scents- check out [Diptyque Paris] candles.
Ending with a tribute to my ballet teacher at Carnegie Hall New York- my Russian teacher, Madame Nevelska- I bow to you.
I Salute Gems & Jewels to the Goddess who wears her. Hear and live your inner Goddess with Glamour-ist, Attitude & Spirit!
Follow us on [Instagram] @caroleshashona
[Author of Feng Shui Chic, Simon & Schuster]
Blessings,
Carole Shashona
This post was featured on Links à la Mode fashion roundup by Independent Fashion Bloggers.
More fashion articles: