Intention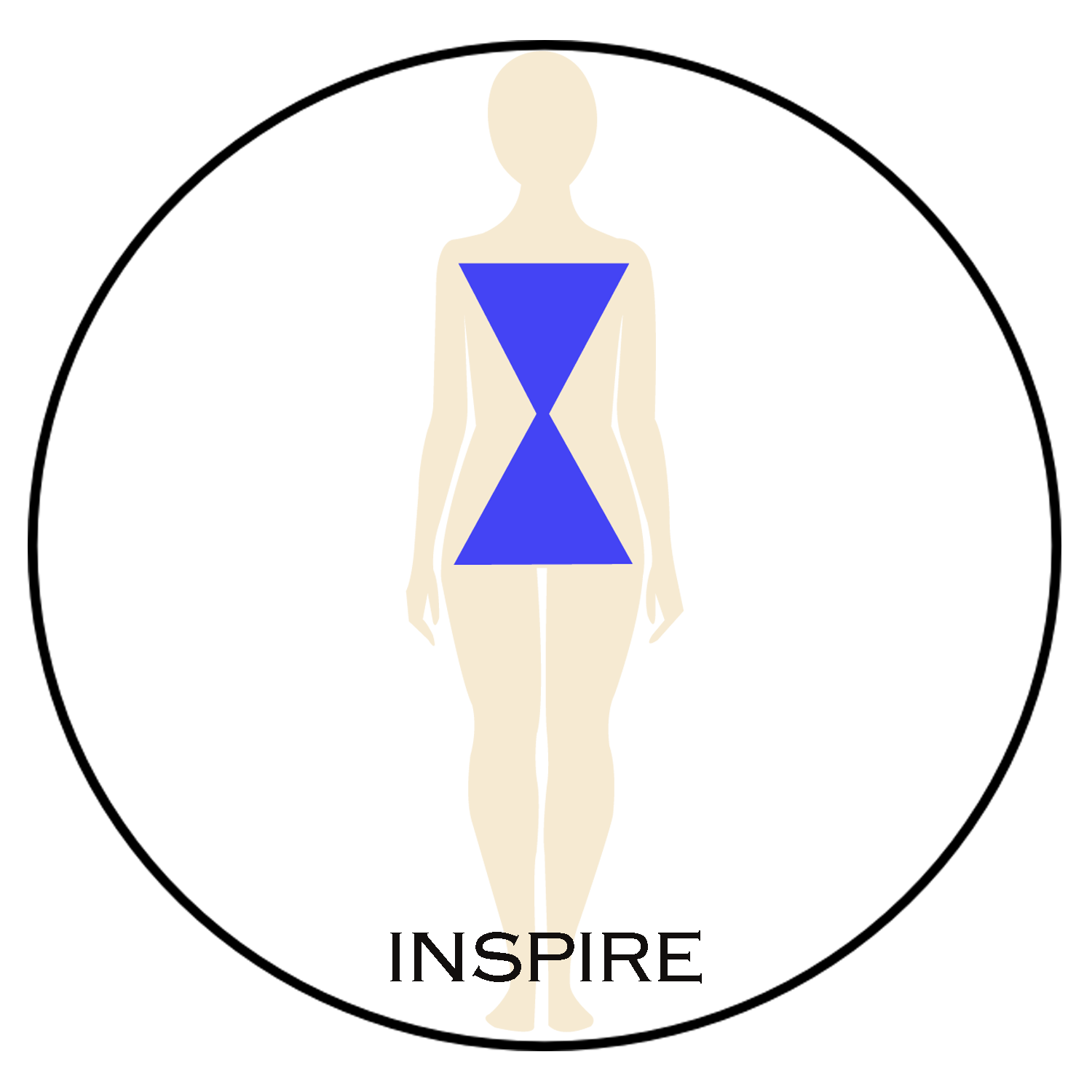 Inspire
Hello Goddesses! I call upon you, the Glamour-ist with "Beauty In Glamour." For you, dear reader, please note with these few exercises the more you practice with your [
bracelet
] the more you will keep your life in harmony- boosting your mood with new energy levels! Higher and higher. [
Jewel Juvenation
] will uplift your energy and your Glamour-ist presence in a New York minute as you "Sprint to Spirit". 
I must confess, the secret ammunition in your home, office, or when you're on the go-- is you! There is no way around it, some people love to connect to Spirit, while some don't. Keeping your energy up is essential for inner contentment and relaxation. It's easier than you may think, and here's how. Notice what you eat, how you dress, and what [
gems
] you choose to adorn each day. These three factors will often impact your mood, keeping you Stabilized, Healthy, and Happy. I recommend practicing my following fun energy uplift, what I call mantras, to nurture yourself on a regular basis. This is your energizing guide, to looking beautiful inside and out! 
The High Priestess Jewel Juvenation-
Energy Boost Mantras:
Accessorize
: Glamour-ist High Priestess Bracelets- A quick reminder, breathe to;
1. Uplift
Eat often and eat light. This will prevent dips in your blood sugar that can negatively affect your mood. Aim for 3-5 eating episodes total each day. [
Persephone bracelet
]
2. Limit
Refined carbs such as soda, candy, enhanced sugar, and white flour. These foods may give you an immediate rush of energy-- but alas, will cause you burnout after. [
Serenity Goddess bracelet
]
3. Get Grounded
Eat lean protein at every meal or snack. Protein will enrich your mood and stability, helping you feel alert and productive. [
Diana bracelet
]
4. Flow
Go with the flow. Omega- 3 fats, fish, salmon, sardines, olive oil, canola oil, and walnuts uplift your mood.
[Gabriella Goddess bracelet
]
5. Mood Stabilizers
B-12 and folic acid, shellfish, oatmeal and veggies are foods rich with these nutrients. [
Athena bracelet
]
6. Joy
Walk with a dog, workout, play with your children, get up and move to boost your energy. [
Persephone bracelet
] & [
Heart & Aum bracelet
]
7. Recharge
A sleep schedule of 7-9 hrs of rest per night is important for the Glamour-ist to get the sleep you need. Sleep in blue or yellow sheets. [
North Star bracelet
]
8. Sound
Listen to music you love. Change your mood and attitude by singing a happy tune-- it makes a car ride an adventure. [
Persephone bracelet
] & [
North Star bracelet
]
9. Indulge
Take a moonlight swim in the bathtub. [
Athena bracelet
]
10. Stimulate
Joy- Read a novel, see a movie, take a well-deserved break. [
Serenity Goddess bracelet
]
11. Smile
Keep smiling, in time your mood will match your style.
12. Breathe
Jewel Juvenation will boost your mood to create Calm.
The Glamour-ist voice will pierce your heart with love, year after year-- generation upon generation. Your song echoes from the wilderness to the vast city streets of your courage, skills, and independence with Spirit.
The Glamour-ist-
There is Joy, in "hello".
The Glamour-ist-
There is Joy, in the sky above the roof.
The Glamour-ist-
There is Joy, in the streets- the sunshine. 
My High Priestess Jewelry- Backstory
My intentions for my Arts are often fueled by my imaginative Spirit. I love to design visible products enhancing invisible energy-- thus, making the invisible- tangible. 
Color Synesthesia
Color your World with Energy-- Just for You!
Color, always announces you- sending out visual meaning. It is the strongest communicator of all symbols! Often affecting you mental, physical, and of course you're talking to me, Spiritual. Notice how high-energy colors to soar like fire. These hues are vivid and strong-- imagine hot pink, bright orange and red, however, these colors may cause burnout when not worn properly. For example: do not wear for an all-day event, that's why neutrals are so common for the business-dress mode. We respond to color automatically. I always say to my realty clients "do not wear red when closing on properties with clients". Why? As it may cause arguments, flare-up and the sale might not go through. 
The High Priestess Color Synesthesia Guide:
The choices you wear send a resounding message to self and others.
Navy-
Honest, Trustworthy, Organized
White-
Fresh, Artistic, Expressive
Tan/Creme/Camel
- Elegant, Approachable and Trustworthy
Brown-
Earth, Grounding, Dependable
Grey-
Refined Authoritative
Burgundy-
Classic, Elegant, Formal
Plum-
Regal and Sophisticated
Teal-
Balanced and Soothing
Indigo-
Creative, Flowing, Intuitive
Red-
Dramatic, Active, High energy
Silver-
Artist, Creative
Yellow-
Cheerful, Outgoing
Green-
Growth, Nurturer, Kind, Peaceful
Blue-
Soothing, Communicator, Nurturer
Violet-
Psychic, Spirit, Exotic
Pink-
Refined, Love, Soft
Orange-
Social, Fun, Thoughtful
Lavender-
Shy, Humble 
[
What to Wear Where
]
The Glamour-ist is sensual, both tumultuous and capricious. Diving and splashing amongst the Mediterranean waters or when sunning upon a simple fishing boat, she wears her [
Gabriella Horn necklace
] to energize her Bohemian Spirit style. My playful design with organic composition are elegant for today's fashion's laid-back luxury-- at its best! From city streets to cocktails, she displays classic tailoring, teamed with my bold exotic [
gems
], this-- "says it all". Skiing down the slopes in Switzerland, wearing her sumptuous cashmere hat. For wine tastings, adding to her fashion flair, she dons her beret. In the kitchen at home, she adds her large chef's hat, of course-- these fashionable headpieces convey her amusement with shapes and colors coordinating with her favorite gems-- these gem team ups-- announce her very own fashion sense of style with passion and allure. 
In search of Spirit? My Jewel Juvenation practice is perfect for you! Place your hand in mine to follow my reflective mantras on and off the yoga mat. Breathe in- Soul, Reflect- Spirit. With each exercise, you will enhance another dimension of your personality. Watch the changing reflections as you are carried deeply into the realm of inner intuition, images, and imagination, knowing you are a "natural force"-- all of your own. 
Creativity is an Art of opening. Open your eyes, ears, and mind, heart--with Spirit! Wishing you a Joyous Happy Glamour-ist New Year! Thank you for the past year of amusement, growth, and trust. Until we meet again Happy Healthy 2022-- filled with Love and Spirit- to you and yours.
Blessings, Carole Shashona


Fun Salutations!
Start the New Year off right with [
Tempo
]- the perfect workout regime to kick off those New Year's resolutions! For the most luxurious cashmere accessories- head to [
Hermes
]. For always fresh produce and foods- shop at [
Mother's Market
]. Shop [
Star Water Yoga
] for the most colorful and harmonious mats for when you feel like 'flowing'. For warm cozy scents- check out [
Diptyque Paris
] candles.