Intention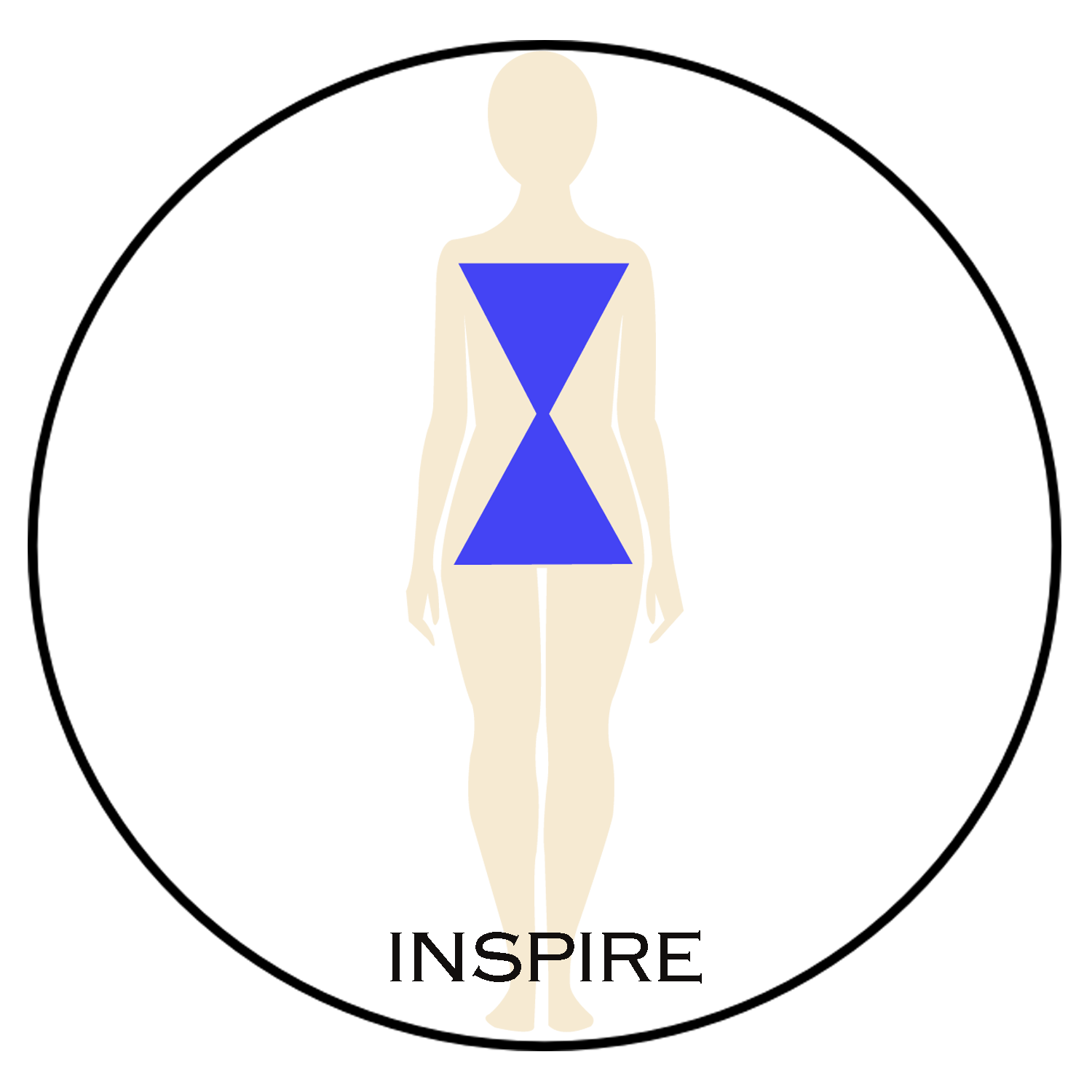 Inspire
Create Garden Enchantment for entertaining, love coming home.

The High Priestess Collection
The Bracelet- My stepping stones I don for Imperial Power.
The Earrings- Wear to halo your face, as a conduit to hear laughter.
The Coin- I wear my coin as a potent majesty to empower me. My life compass helps keep me on course.
Hello Goddesses! Let's Talk...Let's take this moment together to discuss your garden enhancement for fashionable entertainment. The High Priestess Lifestyle approach will combine the enriched teachings of my Master Leung, the centuries old art of Feng Shui. Carefully, I have uniquely combined my Sensory designs to honor my Masters' Feng Shui Teachings. Each Goddess program is designed to enhance your Wellbeing, Emotions, Health and Relationships. All of these are beneficial to help you receive Prosperity, Happiness and Success. It's all about your intentions, to live Purposely, Mindfully and Richly! I have created a new partnership, the bridge to fuse Home with Fashion Decoration. My love for Fashion and Art has led me on the intriguing path to design jewelry ornamentations for glamorous women. Interestingly, the High Priestess Lifestyle will embrace your inner Goddess, inspiring you with color, fabric and texture choices to enhance both Home (inside) and Fashion (outside). Both your home and fashion share the same "Spirit," You! Your unique style choices are one of a kind. Let's get this show on the road-- from Fashion Runway to Room Decor.
If I opened the door of your closet for your unadorned "little black dress," I could heighten your style to chic couture in a New York minute! How? Visualize Audrey Hepburn or Jackie O with pearls of course, from sweaters to sheaths, add pearls and more pearls. Now, I'm not saying purchase pearlized sheets for your bedroom. Certainly, you will capture the same Spirit look for your Goddess style for your bedroom with pearlized accessories-- picture frames, or replace the boring wooden handles on your side tables to pearlized knobs, or add a splash of pearlized paint! Your comforter will reflect the Nomadic Spirit, with this bit of sparkle!
High Priestess- Lifestyle Guidance
I welcome you to the possibility for transformation to Enlighten and Enhance the world around "You" in a subtly different and interrelated way. First things first, have you always wanted a rose garden for your backyard? Or perhaps a new outdoor table, new cushions? I hear you saying "where do I begin?" This question is often asked in a soft voice, resonating fear. Yes, home decoration is a tad overwhelming and confusing. There are so many choices of colors, fabrics and even paint. I believe Function comes first! Is your terrace, patio or garden serving your needs? The same blueprint I call Manquet will help you to design personal outdoor spaces to serve your needs. This same "how to" choose jewelry accessories for savvy fashion applies here to design your outdoor spaces. Begin selecting the area in your garden or patio where you would like to curl up with a book, or chat with a friend on comfortable seating. Let us now, locate additional space to serve cocktails, dinners and even to create your meditation space, a quiet area just for you! Even the tiniest terrace can become as inviting as your favorite 4 star restaurant and as fun for your children at Disneyland. I believe your Gardenscape is a lovely extension of your home.
The High Priestess- Tabletop Guidance
Let's set goals. The purpose for entertaining is for you and your guests to have a good time, escaping the "woes" of everyday life in your gardens or patios-- Stress Release! Many hostesses often find setting table themes a nightmare. I call it Therapeutic Art! Planning your tablescapes is your escape from the outer world. Entertaining style when incorporated with fantasy and fun will have your guests feel positive energy, the heightened vibe as they are welcomed into your home with good cheer. Remember, whatever you do Goddess, do it, with Glamour!
Goddess Tablescapes
Divinity, Diamond Acceleration!
Whether you are Spiritual, Sentimental or Superstitious, I have created my jewelry collection to bring the "Goddess" Good Luck, Love and Protection to your life. I have chosen Six Ancient Goddesses (a lucky number) representing and expressing your individual beliefs, experiences and motivations. Many symbols in my collections are recreated from Ancient times and various cultures. Head to my website to the shop High Priestess Goddess Talisman Bracelets section where I recommend what to wear, where to Amplify your Glamour Spirit with Energy, Protection and Love.
The Nurture- Gardenscape
Have a Delightful Barbeque with family and friends.
Many simple barbeques are celebrated with picnic tables, large enough for family and friends. You may even want to invest for the second one, just for the children. Your garden setting is the perfect place to meet, exchange gossip and welcome friends, and to unwind!
The Goddess Tablescape:
Napkin holders: place inexpensive napkins in colorful plastic or metallic silver and gold shower rings
Mix and Match inexpensive silverware, purchase from a consignment store or invest in a silver plate. Never use plastic dinnerware.
Spotlight Accessories:
Goddess Diana- Tigers Eye Talisman You are the Goddess of Nature, Beauty and Strength. The perfect Tasliman for the gal with a big heart who is Playful and Optimistic!
Fashion Fables- The Tank:
Enjoy wearing the Classic supporting role to transform your short, jeans and skirts! Wear the tank under your jacket in colors of grey, black or white. Pair with a bold necklace for the Goddess you are!
The Protector- Gardenscape
Sunday Brunch- Entertaining with a Modern Twist.
I Love to Layer and Mix the Modern with Traditional. Enjoy dining on the contemporary lucite table in clear or colorful hues. Combine your traditional antique chairs in classic chalk white, with black leather seating. This "artsy" combo is the perfect contrast and a catchy look!
The Goddess Tablescape:
Years ago I designed many Artisan signature tabletop accessories, enjoyed and featured in the Felissimo Department stores in both New York and Japan. My square charger plates often were embellished with the vibrant modern splashes of color. black and turquoise colors imbued in glass. I intentionally styled it with a red rectangular sushi plate, to replace your traditional bread plates. This memory suited perfectly for the Goddess who enjoys the Edge of Spirit entertaining Sunday Brunch. A white linen placemat goes a long way with vintage napkin holders. Your centrepiece to compliment this gracious setting with vivacious and glorious tones of white with hydrangeas and rose florals. Divine!
Spotlight Accessories:
Goddess Persephone- Camel Bone Talisman You are the Goddess Persephone- Bold and Beautiful! A born leader with an innovative style. Your Talisman bracelet is perfect to wear for hosting your Sunday brunch.
Fashion Fables- The Trench:
Roll, push up sleeves or scrunch, perfect to wear with jeans, dinner suit or your "little black dress." Do compliment your look with earrings enhancing Goddess Persephone persona.
The Inspire- Gardenscape
Bobo Spirit- Seashells at the Seashore.
I love the ocean. The feel of the sand with the scent of the sea often captures dune grass swaying in the breeze-, all a great reminder of my Hampton years with my family. We often carried our teak table and chairs down to the ocean, to enjoy a relaxed Bobo style dinner. We often lit modern hurricane candles on the table and that cast a luminous glow when the sun went down.
The Goddess Tablescape:
The vibrant color of coral captures nature's color of the "Lobster."   To accent each place setting, choose white China. Whimsical perhaps, but fun! Driftwood with various levels of candles set upon acrylic cubes, will shimmer the golden flatware, whispering your Edgy Bobo style. Do remember colorful pashminas in coral, pink and aqua placed in black wicker baskets to carry to the beach. This is your perfect hug, to every guest to place on his/her shoulders as the sun goes down. It's also a lovely momento to take home at the end of your fabulous festivities.
Spotlight Accessories:
Goddess Athena- Onyx Talisman You are the Goddess of Mystery and Captivation. Wear the Goddess Athena Talisman to your seaside dinner party. Amplify your dreams to come true!
Fashion Fables- The Navy Sweater:
The navy sweater with white jeans, a couture marriage made in heaven! Pair with ballerina flats for your easy, cool look. Combine with heels and white jeans. Don't forget your Talisman bracelets, for the perfect Concerto!
The Prosper- Gardenscape
Every "Holiday" is your theme.
Holidays are the perfect time of year, to enjoy a Fun Soirée! Why not have buffet desserts begin at 9 pm. Your "After" dinner party invite! Greet your guests at the front door, holding your signature drink in hand-- begin to party! This perfect setting to be featured in the dining room setting with your dessert buffets enhanced with designer cake plates and silver trays, set upon the tables. Reminder- place silverware and napkins near the champagne bucket or wines to be offered. I love to add the Candy Buffet upon an alternate table for everyone's sweet cravings, with cellophane bags near each candy selection, and silver scoops. Perfect for a great memento for guests-- to remember your playful "Holiday" party.
The Goddess Tablescape:
It's all about the Layering and Mixing! Add the unique twist with "Old and New" for your tabletop decor each Holiday event. I've designed for my home, clear circular glass chargers- Embellished with frosted fantasy motifs. This creates the energetic spirit with colorful patterns and dishes to be incorporated to each place setting.
Spotlight Accessories:
Goddess Imperial Dragon- Malachite Talisman You are the Goddess of Growth and Success. Wear your Imperial Dragon Talisman to host your Soirées, to Accelerate your Goddess energy in style!
Fashionable Fables- The Blazer:
Scrunch up or roll up your sleeves, line your blazer, in glorious colors. Daytime, wear with jeans. Nighttime, wear Black on Black. Pair with a chiffon skirt or white jeans to show the world you are a trailblazer.
The Love- Gardenscape
Romantic Settings
Envision yourself dining under the stars, need I say more. Begin structuring your whimsical tablescape for love. The vibrant colors of red and hot pink will evoke passion with Simplicity.
The Goddess Tablescape:
Replace your traditional tablecloth with earthy green moss. This sensual color and texture will enhance the romantic mood, mirroring the softness of the grass below. I call this setting fool's eye, Trompe-l'œil. Luscious flowers intertwined with ivy set in candle holders will softly reflect the centerpiece. I adore antique linen handkerchiefs tied with various pastel ribbons to each setting, adding miniature flower edibles as name card holders. Antique glassware to mix and match patterns is fun and frolic, perfect for your Goddess "Heritage" style! Don't forget to paint your wrought iron tables and chairs in French grey, white or black. Capture the effect of lace borders around your tables, no different than lace flirting your ankles.
Spotlight Accessories:
Goddess Aphrodite- Amethyst Talisman You are the Goddess known for irresistible Beauty and Allure. Wear Goddess Aphrodite Talisman to awaken the Sensual, Sacred and Sexy Goddess that you are!
Fashionable Fables- The Little Black Dress:
The epitone for sexy, elegant and sophisticated with a dose of Glamour!
Goddess Alfresco Style- Dining:
With friends and family
There's no better way to spend the end of the day with friends and family sharing good food, wine and conversation. What do you do at the last moment to get together in your garden or on the terrace? Prepare to store the following in your garage or basement to have a perfect SOS for last minute preparation!
The Goddess Tablescape: Easy dining, salad/pasta
Add a pop of color with stains of yellow, blue or red on wooden tables and chairs.
Checkered pattern napkins with fresh Rosemary sprigs form your garden.
Arrange small terracotta flower pots with moss to hold candles for each place setting.
Wicker or linen placemats.
Centerpiece- Ceramic pitcher filled with flowers. Add greens or branches to your wine bucket.
Spotlight Accessories:
Goddess Imperial Empress- Jade Talisman The Goddess of Spirit Icon for Beauty and Harmony. In any emergency, don your Imperial Empress Talisman to Amplify Beauty, Power and Blessings.
Fashionable Fables- Bohemian Spirit!
Caftans, of course! With tons of necklaces with horns and symbols. Gold or silver Black Diamond hoop earrings. Sing La Vie En Rose to capture the vibe of the evening.
Cultivate- Table Top Seductions
Combine and Harmonize your table decor with food to be served. Consider coordinating the colors, patterns, and textures. Choose one color for linen and china to enhance the energy flow. Too many colors will create visual havoc and scattered energy. Candle colors, white or complimentary tone to your place setting. Daytime candle color should compliment your flower arrangements. Evening, Black candles for a sexy setting with subtle flickering flames.
Candlesticks- Fire up the Mood
Antique silver candlesticks.
Silver tone or gold tone.
Egg cups decorated with raffia and moss.
Crystal- heritage glass candlesticks.
Votive candles in glass containers. Wrap with leaves and tie with raffia.
Silverware reproductions are fab! Motifs from hotels, restaurants or ships.
Crisp white napkins, with monograms are always "in".
Add a sprig of herbs or a posey into the fold of the napkin.
Last minute centerpiece- create fruits or vegetables to replace floral arrangements.
Have fun with "Spirit" to enjoy the compliments from your guests and family. Setting the table is really setting the stage, tThe catwalk for your meals to be served and to be enjoyed. Let's be honest, creating your Tablescapes will make the food taste better! Enjoy, Bon Appetit!
Sun Salutations:
Ode to- Carole Stupell, innovative & fabulous tabletop- and mentor!
For today's Goddess Tabletop, adventure to: Tiffany, Baccarat, Christolfe, Porthault linens, OC's Rogers Gardens, The NY Antique Show. Fashion: Hamptons' Jimmy's & OC's Mi Place.
I Salute Gems & Jewels to the Goddess who wears her. Hear and live your inner Goddess with Glamour, Attitude & Spirit!
Author of Feng Shui Chic, Simon & Schuster
Blessings,
Carole Shashona
---
This post was featured on Links à la Mode fashion roundup by Independent Fashion Bloggers.
More fashion articles: