Intention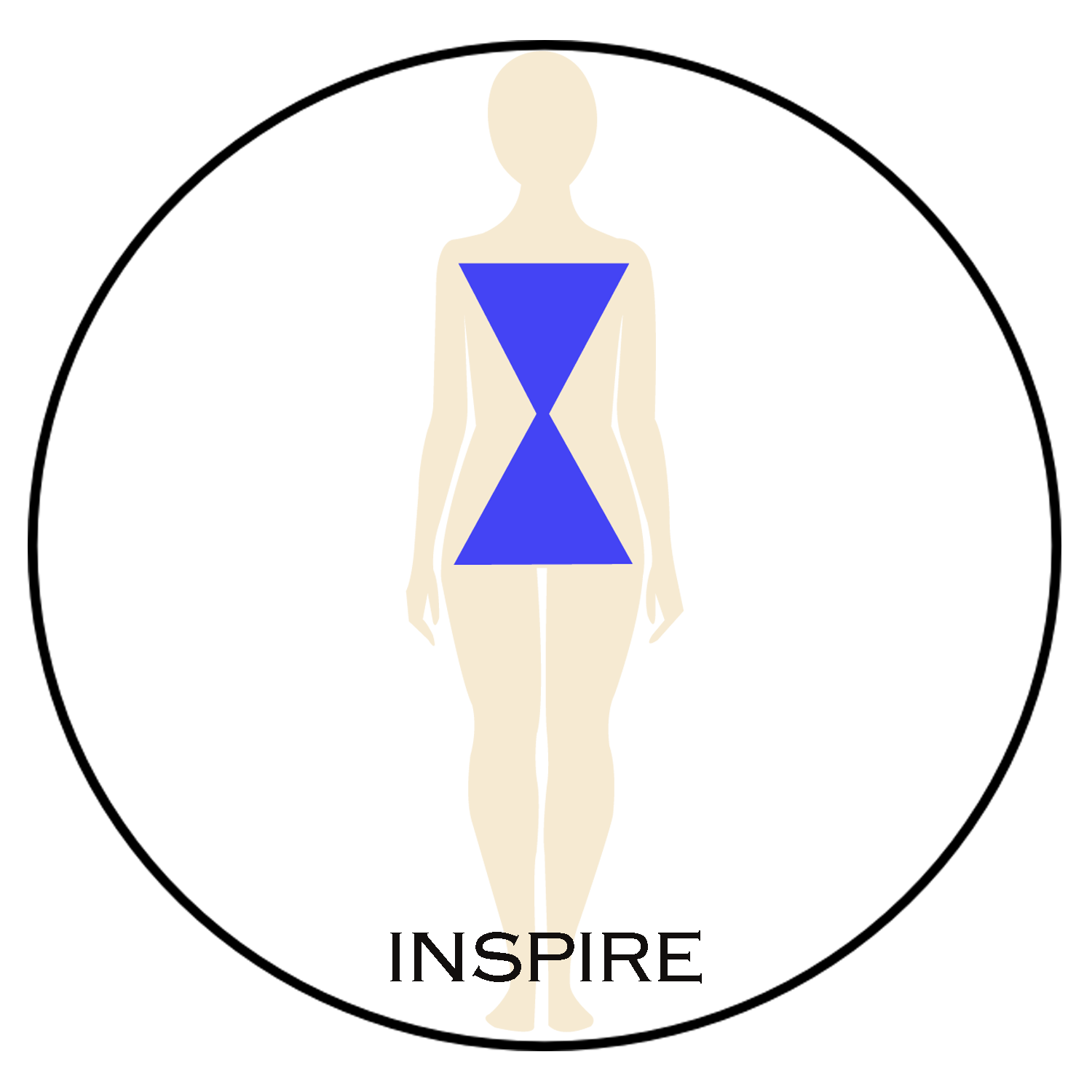 Inspire
Thankful, Grateful & Memorable
Hello Goddesses! The days become shorter, the sunlight wanes; the air is crisper and often, chilling the body. The Autumn season celebrates the arrival of Fall coinciding with Fashion Week. Designers often present their luxurious upcoming Collections answering this coming season with questions for "What colors are my favorite to wear? What silhouette will be fashionable? Will the hairstyle on the runway models be blown straight, teased, or worn bun style?" After many years of attending Fashions Shows, I've developed an inside voice for backstage beauty. I've realized after many seasons one thing is certain-- the Glamour-ist must be healthy and glowing. It's not about following trends, it's about you! There is no question that your well-nurtured skin, hair, nails, and body will become your beauty ritual for any street, restaurant, and city runway.
The Glamour-ist Fall season will call for you to return to work, school, and take care of your family and friends. Your stress levels rise with last-minute deadlines and commitments. You'll want to be calm, focused, and energized naturally; this will fight the negative effects of stress. Stress is the naughty word leading to your sagging skin, blemishes, weight gain and fatigue, aging your body both inside and out. That's not a Glamour-ist beauty purpose. I believe the Glamour-ist must glow, from inside out!
My focus for this blog will help you enjoy an abundant beauty harvest, filled with maintenance for healthy radiance during the coming cool months ahead. My training with my Master in the Art of Feng Shui often linked the coming Fall season with lung and intestine areas in your body. These primary two functions will take in nutrition-- a must with deep breathing and thorough chewing your food. The release of air and food by our lungs, mirrors our energy. At this time of year, you will want to warm up with tea for Glamour-ist body detox and skin hydration.
Beauty Bracelets- Autumn/Winter Jewel Intentions
The Glamour-ist begins the Fall season with a focus on her Beauty Intentions. This quick list to turn your short-term goals to Glamour-ist "Beauty" rituals - Diamond rondelles for Beauty- Breathe- and Beauty Boost.
Repair and Rejuvenate- Fill the Fall season with beautiful food rich with healing nutrients - Sweet potatoes, Cabbage, Pumpkin, and Broccoli. These are perfect for restoring nutrients, for hair, skin, and nails.
Skip Sugar- Sugar is the number one, food energy enemy. Be choosy for treats during this coming Holiday season.
Get Grounded- When you eat a meal, be conscious of chewing your food 20-30 times. This will lessen the load on your digestive system.
[Let it Go]- Nurture your Beauty all year long. "Let Go" of the Beauty Betrayers.
The Glamour-ist replaces bad habits that are a deterrent for her appearance. This Fall transitional period piques your appetite for warm heartier dishes. Beauty nutrition will feed your radiant looks and warm your body. Do be aware of meals that overfill you or spike your blood sugar, as this will leave your energy drained and drowsy. I say, don't eat too late in the evening. If so, drink hot water before retiring to ease digestion.
The Glamour-ist Beauty Basket- you are a still life when adorned
Comfort for the Glamour-ist- Tea Boost
Chamomile Tea- Restful sleep, cramp relief during menstruation.
Dandelion Root Tea- Supports liver function and gorgeous skin.
Ginger Tea- Anti-inflammation.
Green Tea- Restores and revives skin cells.
White Tea- Prevents collagen breakdown.
The Gateway to Winter
The Glamour-ist Beauty must Restore and Recharge-- Get Grounded. During the Fall and Winter season and Winter months, you may lack the connection to Earth Energy. Include root vegetables, such as Sweet Potatoes and Beets to boost you with a feeling of stability during the colder months.
As we begin the passage of Fall season to the dark season of Winter, many Glamour-ist's begin to feel the unwelcome stress of the coming Holidays. Anxiety will fill the air; this can be avoided by staying "Grounded." Think of roots of trees anchored firmly into the ground-- resting, yet alive. By staying "Grounded" with [Jewel Juvenation] bracelet, to feel more at peace, rested, and connected to your Glamour-ist's inner self. [Jewel Juvenate], Breathe, for Beauty inside out to connect your Spirit as you Sprint with new energy-- quickly!
[Jewel Juvenate]- How to?
Ground to be calm, breathe. At the very beginning when you feel anxious or stressed, hold your coin in your hand. Each Diamond rondelle is your Beauty Bust reminder to not eat sugar or a reminder to breathe for Beauty. Each rondelle, take a breath in and exhale. Three rounds-- To Glow!
Let's Jewel Juvenate- Energize!
Spirit and Sprint to Beauty to maximize your potential. Imagine with each rondelle, breathe and imagine Green energy flowing through your body. With each Breath- Relax- Breathe to release tension. Three rounds to "Breathe- for Beauty". Be grateful for Love, Peace, and Protection with the joyous wonders that fill the Glamour-ist Spirit with her Divine gifts!
Like the Earth, you possess the dynamic and creative energy, that's direct and holds life force together. This coming season for Thanksgiving "Ground" your energy with Mother Earth, to offer you inner comfort. This will remind you of your presence, and you are connected by being alive and being yourself. The feeling for Belonging is a Spiritual experience.
To "Ground" physically, Jewel Juvenate.
Place your two feet on the ground. Bring both your hands to the love knot position, offering thanks. Be grateful to receive divine blessings with universal love.
I celebrate you! The Modern Glamour-ist- Activist and Spiritualist, your Joie de Vivre Bohemian Spirit. I'm ever so thankful to share my blogs, videos, and teachings with you. Thank you for your friendship and kindness! Wishing you a Happy Thanksgiving, filled with love to you, and yours.
Blessings, Carole Shashona
Fun Salutations!
Tune in on our [socials] every Monday for our Jewel Juvenate videos!
For this season's recipes, perfect for the upcoming Holidays- Head to our [Teachings]!
Adopt a turkey this Thanksgiving at [Farm Sanctuary.] Holiday flowers with Erick
For a sweet treat visit [SugarPlum Zoo] in Temecula- world's first petting zoo and chocolate shop!
Tea brand.
I Salute Gems & Jewels to the Goddess who wears her. Hear and live your inner Goddess with Glamour-ist, Attitude & Spirit!
Follow us on [Instagram] @caroleshashona
[Author of Feng Shui Chic, Simon & Schuster]
This post was featured on Links à la Mode fashion roundup by Independent Fashion Bloggers.
More fashion articles: