Intention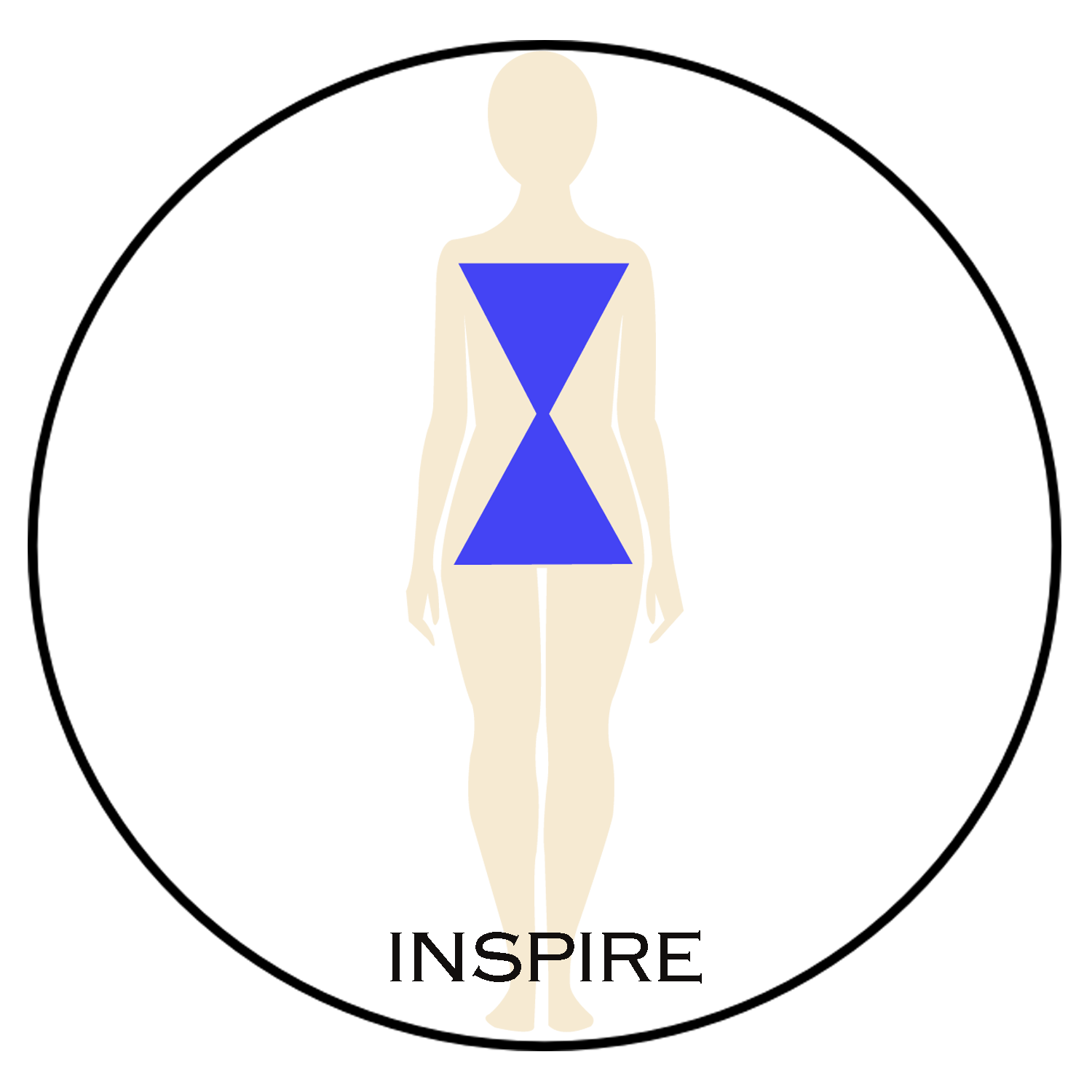 Inspire
Everything about Fashion and its rich history appeals to me. Couture, like nature, will embellish your body with luscious colors and graceful fabrics for a sensual caress. Fashion dressing is a tribute adored by couture icons and celebrities. Fashion is more of a playful nudge, rather than pretentious. Its not to become overwrought with choices- check weekly Fun Fashion "What to Wear- Where". Glamour is galore with fashionable icons, displaying their latest must haves when gathering at parties, dining in restaurants or strolling the city streets, wearing Karl Lagerfeld, Valentino, Chanel and Armani.
Each season announces a new generation of glamorous! The fashionables often mingle in cafés, hiding behind sunglasses to observe other fashionables—while slowly sipping cappuccinos. Numerous boutiques line the city streets to display the latest collections in a very seductive way, beckoning you to enter their thresholds. Lighted and glittering vitrines offer jewelry treasures, awaiting the fashionable clientele to "try on". The luminous aquamarine rings, pearl necklaces or turquoise encrusted diamond bracelets, pair well with the latest couture selections to wear.
Keep true to self with each season's solid rules. The search for accessories to compliment your latest style will include shoes, scarves, handbags and even scents and color to coordinate with the latest collections. The bejeweled icons when shopping year after year, generation after generation, will chant the inherited fashion mantra, "no faux please" for diamonds, pearls, or leather. If you prefer minimalistic fashions, Couture clearly is not for you! Fashion lives with supreme intensity with an abundant sense for adventure, complimenting each season with only the real and the authentic wearables.
Aesthetics and Eccentrics
How long have you adorned yourself fashionably? Many celebrities, spontaneously and playfully endorse designers to answer their basic need for self importance, individuality and to become a part of the fashion community. Luxury Fashion symbolizes the attainment for wealth, success, and social achievement to many icons.
My grandmother will tell you, I always loved the Theatre and Arts, enjoying the fantasy and costumes. The scenic theatre offers delightful imaginary impressions, where creative people work best in isolation. The bustle of dancers sweeping the air, offers soaring delights to lift the audience's spirit, welcoming joy, with their lasting visual impressions.
Often, I practiced at the ballet barre in Carnegie Hall's studio, striving to master and align my body placement within the physical space. I recall, attired with billowing skirts, turning and spinning fortés, as my partner lifted me. My partner really had to contend with my costume- or a headdress that weighed a ton, but appeared to be light to the viewing audience! Keeping it balanced literally was my "crowning" achievement. Many times, I thanked the seamstress that had to battle all the numerous costume challenges, to enhance my performance with less obstacles.
The elite often gather with other fashionables to display their best assets wearing diamonds or the beautiful recent purchase to attend a live theatre performance. Costume designers were privately hired to create lavish costumes for their fabulous next fete—hence "Haute Couture" was born!
I believe, "adornment" is true symbolism, from past to present day and a legacy to feel beautiful. As a child you may remember, playing "dress up" and how fashion leads you to newly discovered passions. Today, as I glance back to that little girl looking in the mirror, I remember holding my Mothers evening gown in front of me, wearing her silver pumps. My first love for fashion was then born! I felt like a movie star or a ballerina-- it's still a vivid memory. Theater has taught me transformation and the power and magic of costume, transporting the performer to play a part, bringing the audience's imagination to life.
Fashion despite its glorious sumptuousness, has offered you to dress down in these Covid times. A new Fashion craft has emerged with a quirky disposition. I say, the quirkier the better- "Dress Down, Jewel Up!" Today's fashion, propels us with fierce intensity with a nod to reflect our fond style memory. As you develop your unique Fashion style, you will live your life with fantasy and imagination, igniting Passion- with Fashion!
Wishing you and your loved ones a Happy 2021 filled with blessings, Bonne Année! Hear and Live your inner Goddess with Glamour and Sacredness. I salute-- Gems & Jewels to the Goddess who wears her.
Carole Shashona Designer Fine Jewelry- Shop Online Signature Collection
Follow us-
High Priestess Invite; The Gem Empress wears her "Jewel Tools" to Protect her journey, with Glamour, Attitude, & Spirit.
Blessings,
Carole Shashona