Intention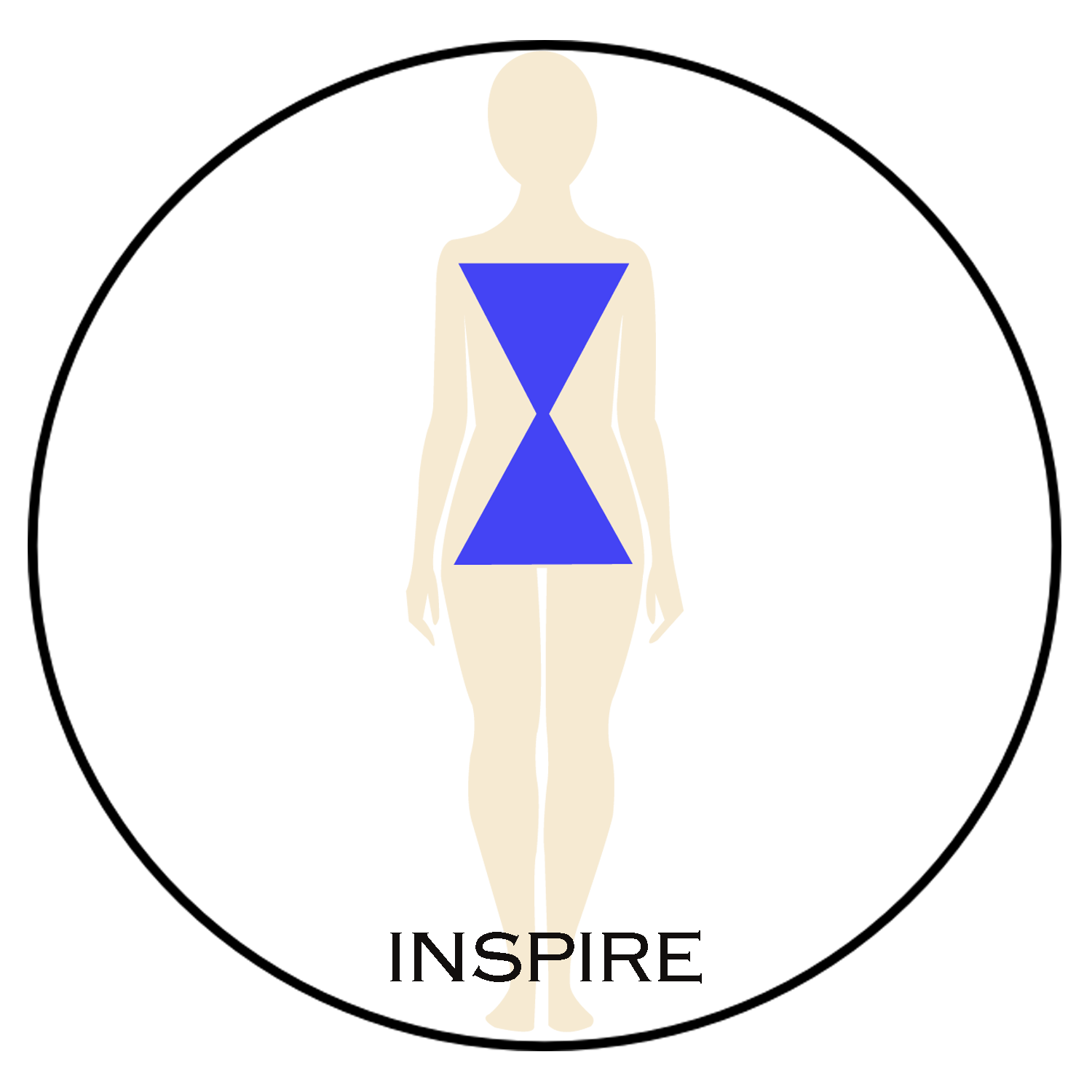 Inspire
Where intention, energy flows
The High Priestess Collection
The Goddess- I wear my "Gem" for Power and Beauty.
The Necklace- I wear my Amulet as a potent majesty to empower me. My life compass helps keep me on course.
The Bracelet- My stepping stones I don for Imperial Power.
The Next time you are feeling overloaded with obligations, deadlines and work, remember there is beauty with Gems. The "sea of worries" will have the power to transform tension to bliss. It only takes a moment. Wear it to feel fabulous!
Don your Diamonds in the morning, perfect when you have your little angel sitting on the high chair, holding your hand. Diamonds will transcend all life restrictions, filling you with huge treasured moments. To tell the truth, how many of you wear your Diamonds in the morning with your workout clothes? Now, you can conquer the magic of gems with your favorite breakfast, become super healthy, wearing jewel adornments. Ladle the batter into the waffle iron and serve. Add maple syrup or fresh berries to activate magic!
Every Gem Goddess has had the divine substance literally and figuratively for more than 8000 years, with symbolism rituals dating back to Ancient Deities. Many have carried personal gems for protection to avoid danger and bestow Blessings with symbolic rituals. In the past, Biblical lure provided grounding time, what I call Motivational Mediations- Head to our YouTube for Meditations. When wearing gems, my stepping stones will let your mind slip away with free flowing thoughts. Where intention goes, Energy flows.
The healing powers of gems will improve your mental, physical and well-being. Add a beautiful glow to your face wearing green Emeralds, feel "amazing." More than skin deep, you may diet and exercise to improve your complexion with less wrinkles and increased vitality. Food with Gems are filled with nature's nutrients helping reduce stress. Dietitians may recommend pumpkin seeds to lift your mood. I say, orange stones do too! Diet will help inside-out. Gems attract outside-in, to glow with natural energy, attracting positive vibes with your uplifting attitude. My powerful approach to beauty will have you feel your best, with restful sleep. Check our Instagram on Sundays Gem & Nutrition.
Gem Vitamins and Nutrition
The way you look and feel begins with a makeover from your Gem Pantry. A few weeks ago, I shared important basics. Let us move on to this Spring season, creating personal intentions with Food and Gems, natural coordinates. Knowledge is your power! A healthy vitality isn't found in the bathroom vanity, it's in your kitchen and your Gem Pantry. The ultimate goal is to be your radiant self, luring and attracting energy to every choice you make, what you eat, your skin, and your mood! Weight loss and mood is understanding how nutrition connects to both Food and Gems. This is a nutritional tutorial that has the power to "shape up" your appearance.
What to Wear, Where- Rejoice, Renew-- Welcome to Spring! This doesn't just mean trading your sweats for tees or choosing brighter nail colors. Let's begin to shop, go "Green." Hit the Farmers Market for chlorophyll rich greens to help you detox and shed pounds this Spring season. These colorful foods are freshly packed with green nutritional detox attributes.
Gem Vitamins
Green- Artichoke, arugula, asparagus, green beans and peas provide detox attributes.
High Priestess Couture Bracelets- Green Stone Vitamins: Jade Imperial Bracelet & Malachite Bracelet for a healthy nervous system
Yellow- Corn, butter, egg, grapefruit lemon turnip for powerful alkaline functions,
High Priestess Couture Bracelets- Persephone Stone Vitamins: Camel Bone Bracelet, the "detox stone" to boost the lymphatic flow, strengthen blood vessels, collagen building and rich in vitamin C.
Blue- Sardines, fish and sea vegetables for strong bones and help prevent saggy skin and wrinkles.
High Priestess Couture Bracelets- Blue Stone Vitamins: Blue Lapis Bracelet, the stepping stone is Lapis Lazuli, to keep your energy up and blood steady.
Red- Radishes and Strawberries adds a "boost of red" to ease digestion.
High Priestess Couture Bracelets- Red/Turquoise Stone Vitamins: Carnelian Heart & OM Bracelet for glowing skin and also helps with water retention, an essential mineral. Strawberries defend you from stress and boosts your metabolism, great for fat burning. The Aqua Danu Goddess Bracelet maintains healthy & youthful cells.
Food and Gems are many things to many people. The romance of the setting (Stone or Farm), combined with the symbolism of nature or Goddess charm, has historical significance. Celebrate and express your inner allure wearing outer treasures that are gorgeous! Gems have been worn by every culture since early days. The Buddhists regarded stones for protection. Ancient Egyptians valued white and green stones as a symbol of Joy.
Food & Gem Pantry- For more, head to our Stone Symbols on our website!
Coconut and almond milk- White and Black Diamonds
Bee pollen- Citrine
Buckwheat, nuts, chia seeds- Tiger's Eye & Wood
Chickpeas- Topaz
Flax seed- Black Onyx & Spinel
Lentils- Malachite, Jade, Tsavorite & Emerald
Water, sardines, sea vegetables- Lapis, Turquoise & Sapphire
Sweet maple syrup and honey- Gold/Silver Chains
Meat, eggplant, peppers, radish, fruit and yams- Ruby, Garnet, Coral & Carnelian
Apricots, butter, cantaloupe, corn, grapefruit, lemon, turnip- Wood & Bone
Blueberry, blackberry, blue corn, blue potato- Sapphire, Turquoise & Lapis Lazuli
First, before you buy your Gems. Are there rough spots or blemishes? This holds true for both fruits and vegetables. This adds up to one detail with the simple truth - when you shop for both, always shop for "Quality".
All Gems are derived from nature. Enjoy, Love, and Boost with Beauty & Energy! The Gem Goddess is a historical Deity to Guide and Protect you on your journey we call life!
Remember, your Life is a short ride. Explore and Enjoy! Go for Glamour!
XOXO Carole
The Jewelry Pantry- Food Goddess
Stiletto Heal©- Food to Fuel your Soul
Carole's Lemon Sunrise
2 cups water
1 ½ handful of spinach
½ handful watercress
½ handful parsley
½ avocado
1 lemon peel
1 Frozen banana
Place in a blender, combine with water and greens to a coarse puree, add avocado, lemon and banana to blend to smoothie style and serve, top with a mint leaf.
We are delighted to share- "Tea Ritual Teachings" blog featured Links a la Mode Fashion Roundup- Independent Fashion Bloggers. A big shout out! Go for the Glamour! Sponsored by Shopbop.com
Thank you, Carole
I Salute Gems & Jewels to the Goddess who wears her. Hear and live your inner Goddess with Glamour, Attitude & Spirit!
Carole Shashona Designer High Jewelry- Shop Online Signature Collection
Blessings,
Carole Shashona
---
This post was featured on Links à la Mode fashion roundup by Independent Fashion Bloggers.
More fashion articles: