Intention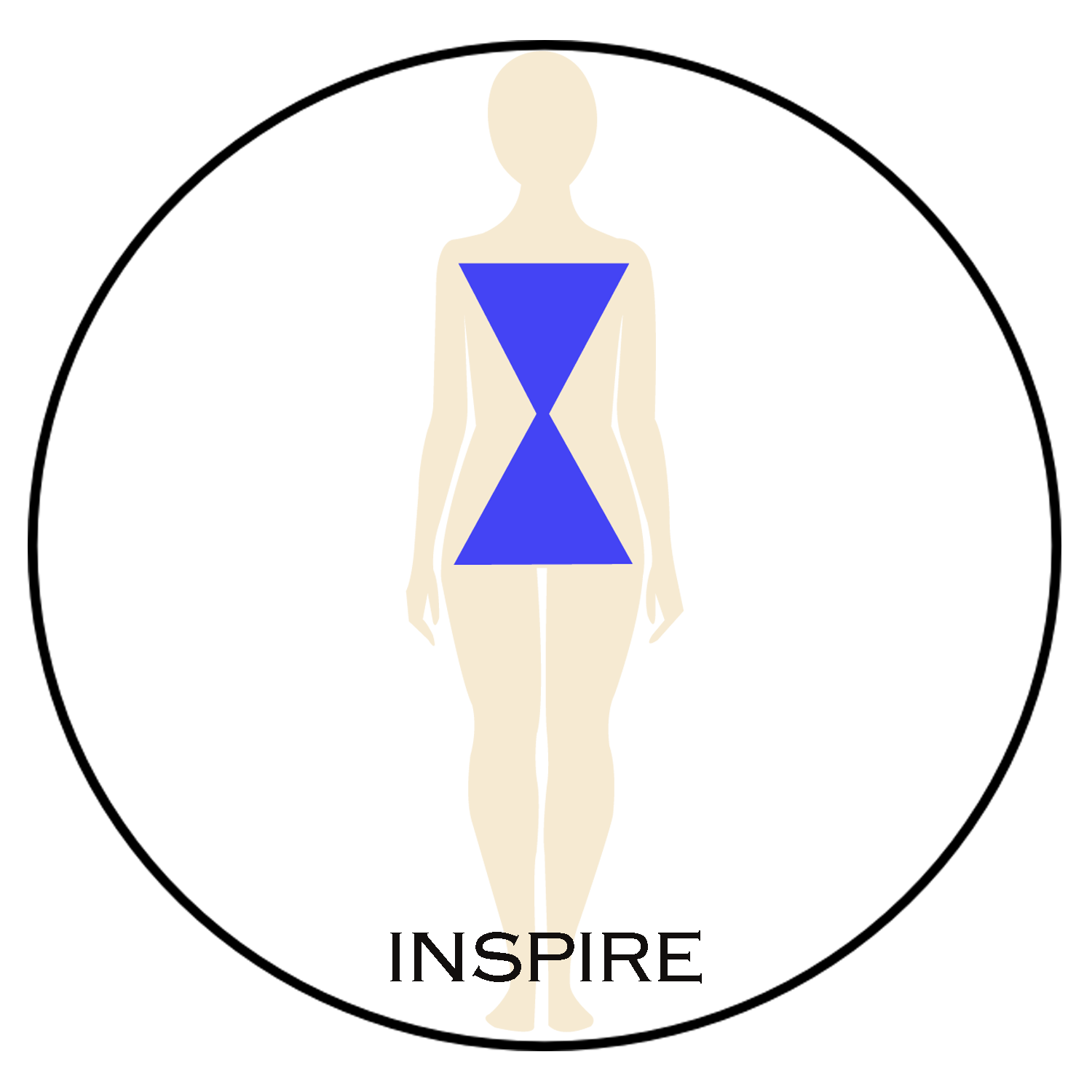 Inspire
I believe your life is a journey with opportunities to live something different.
The High Priestess Collection
The Goddess- I wear my "Gem" for Power and Beauty.
The Necklace- I wear my Amulet as a potent majesty to empower me.
The Coin- I wear my coin as a potent majesty to empower me. My life compass helps keep me on course.
My mom often challenged life with her adventurous attitude, often saying "Playing safe in love or career, is skimming the surface." You'll never learn, who you really are or what you are capable of being or becoming when you are "Fearful." When you are courageous and bold you will rise above the crowds, carrying you beyond your own limitations.
I've often learned the most from my mistakes. Those trials and tribulations did not slow me down or have me dwell upon them. When I am designing, others may say that's not in fashion. I voice "what?" That's when I know my inner passion is shining.
The Audition!
I put on my lipstick, my stiletto heels with my practice bag as I head out to conquer the world! Leaving behind stress, family and everyday life, I enter the backstage of the theatre, escaping to where dreams, beauty and hope reside. Approaching stage left with the lineup of fellow dancers, I hear the hushness and fragments of conversations, accelerating my inner nervousness. Donning the card with the number on my chest to identify me, I enter the Majestic Theatre stage, gathering my thoughts as I bravely edge to the front line to position myself. Enthusiastically the lead dancer walks forward to the stage requesting us to follow her steps "Clap Clap-Line Up." The audition has begun! I hear the chord sounds of the piano to begin. With toes in, arched back with jazz hands, my body responds resonating to the sounding beat. I stop with an exaggerated pose as a figure emerges from the shadows. My eyes gaze upon the infamous Jerome Robins as he enters, Illuminated by the overhead lights. He strides forward with his rich voluminous voice that's strong. "Watch my lead dancer," he commands. My eyes stretch upward in silent prayer offering to the heavens (in reality up to the stage lights) to be noticed. Behind the glamour of show business, there are practical solutions for career and creative endeavors. My silhouette outlines my body form - strengthening my core, checking for blind spots, helping to enhance my power and enterprising "spirit." As Mom often tells me "When you're ready to undertake challenges with responsibilities, you will develop the desire for achievement." I am ready to reinvent myself, with a restored drive and very imaginative goals.
The dancers quickly disappear until we are in a lineup of 12 people. "Clap Clap" releases me from my current fears and doubts. Will I be in or out? I place my hands on my hips, walking slowly to backstage. I towel off to reclaim my body, relaxing as I slide to the floor with the barre above me. Silence surrounds me. Wait! I notice the filled chairs in the first two rows, filled with people rustling papers mimicking the clock as seconds turn to lengthy minutes.
Is this called "Team Spirit?" I imagine we are joined together to help each other to battle our fears, passions and to compete! Auditioning is all about our abilities. In reality, we are also judged by our appearance. I ask myself, "Am I too fat, or too thin? Too tall or too short? Too blonde or brunette? What nationality is needed?" In these trying moments, my fear builds. Will I fit in? Not only as a solo dancer, but also performing as part of the unit recognized as the "chorus?"
We are called again. Entering center stage, I am Fearless! I am Matador, entering the ring to face the bull! Bravely again, I strike a pose! With jazz hands forward, I arch my back. My head and eyes focus on the first three rows. The pianist sounds echo through the theatre with the beat of 1, 2, and 3, turn. Suddenly I hear, "Stop!"
Again, fear grips me, choking my emotions as my gaze follows Jerome Robbins leaving with his lead dancer following him. Patrick signals me with his clipboard in hand. My spirits drop to then soar! "The call sheet time is Studio 10, 7:30 AM, Be there!"
I look to my left and then to my right. Congratulations! Laughter and joy escapes my lips with the sound of merriment surrounding us as we hug and kiss. I have passed the West Side Story audition! I am now a "Jet" dancer in the movie.
I silently thank my Grandmother, with an ode of gratitude to my Mother! I gather my bag quickly to join others leaving the theater. The doors open, it's now time to re-enter the world to everyday reality. I hear the pelting sounds of rain, hitting the sidewalks as I walk. I question myself. "Is that applause I hear?"
What to Wear Where- The Glamour- Royalty Collection
Gem Pantry- Oeil d'Argente Bracelet
Rule 1- Be fearless. Place yourself- Head, of the lineup
Gem Pantry- Fire Wing Earrings
Rule 2- Listen before you leap. Position yourself
Gem Pantry- Malachite Bracelet
Rule 3- Think positive. Express yourself, jazz hands forward
Gem Pantry- Dream Wing Necklace
Rule 4- Accept challenges. Arch back, strengthen silhouette
Gem Pantry- Lotus Arabesque Ring
Rule 5- Balance and practice. Toes in- toes out. Walk your talk!
Gem Pantry- Arabesque d'Or Earrings
Rule 6- Positive thinking. Head upward, eyes outward, Look, See & Engage
Gem Pantry- Imperial Empress Bracelet
Rule 7- Perform. Acknowledge your achievements
Gem Pantry- Moon Goddess Necklace
Rule 8- Take a bow. Repeat- Encore- New vision, new drive
I believe your life is a journey with opportunities to live something different. Meet new people, contribute and enjoy fresh new adventures! My entrepreneurial spirit is defined by my inner visions. Authenticity will have you live in Harmony, with good vibes and good people. Enjoy the journey! I welcome you to go where you have never gone before. Let life unfold, to enjoy each new beginning! XOXO Carole
P.S. in gratitude to David Winters- Let's dance! David I am in gratitude for taking me to Mat Mattex, where I learned toe-in. Sally Perle agency Central Casting. Thank you, Sally for all the camera calls at 1pm!
I Salute Gems & Jewels to the Goddess who wears her. Hear and live your inner Goddess with Glamour, Attitude & Spirit!
Author of Feng Shui Chic, Simon & Schuster
Carole Shashona Designer High Jewelry, The Premiere Collection
Blessings,
Carole Shashona
---
This post was featured on Links à la Mode fashion roundup by Independent Fashion Bloggers.
More fashion articles: