Intention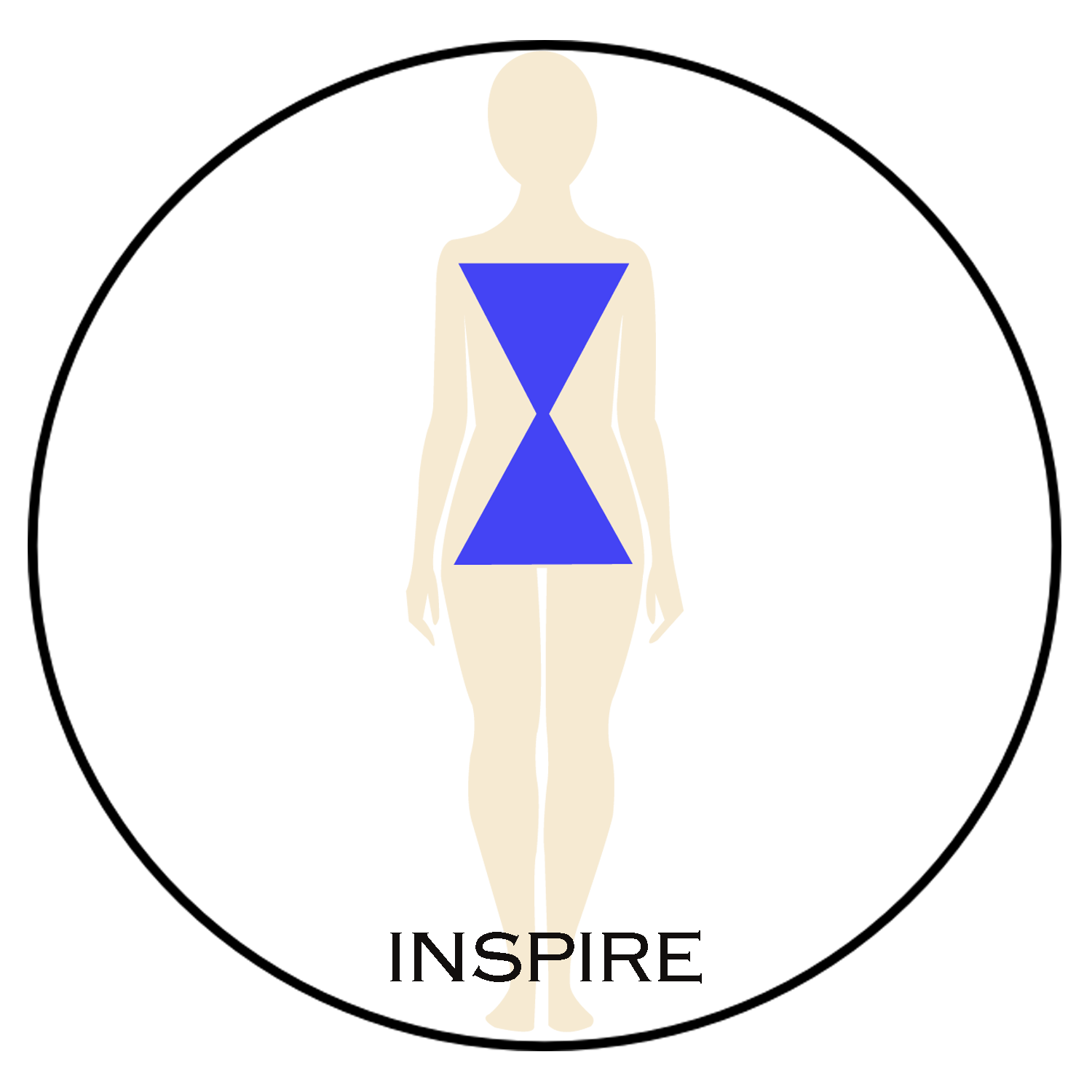 Inspire
High Priestess Collections
The Earrings- Wear to halo your face, as a conduit to hear laughter.
The Ring- Wear to express, gestures to lure energy to you.
The Necklace- The necklace you wear is your amulet to protect you.
Gems are the keepers of style in this capricious world! Jewelry seamlessly embraces not only "what is," but often mirrors "what was." Stones are the artful touch to connect and compliment your fashion and style, repeatedly striking the perfect chord! With these thoughts in mind I invite you…Join me to view the kaleidoscope for adventure, a woven tapestry known as The Art of Jewelry.
The number 12 is a common number in "Gem Lure." The 12 gems represent the 12 tribes of Israel, set in the breastplate of Aaron, who was known as the first High Priest of the Hebrews. Among Christians, these symbolic gems represent the 12 Apostles.
We have treasured gems for many reasons throughout history - some as decorative ornaments, some as religious symbols, and some as amulets for medicinal purposes. Many fashionables have gathered their gems, worn to display their wealth, status and power. Jewelry has long been a social ornamentation worn in palaces, courts, often noted in the Renaissance period. The current gem wearer travels to Swiss chalets and Italian villas, resides on Park or Madison Ave, Florida and LA. The Gem Empress celebrates her New York style wearing jewelry as amulets, not only for beauty and sophistication, but also for the energy force, the protective vestment for inspiration, wisdom and courage.
The enduring appeal for jewelry has enticed me from the time I was a little girl combing the beach fronts of Long Island seashores, discovering a scallop shell with a natural hole. I placed the string through and … Voila, my first jewelry design! My passion for nature and art collided to inspire jewelry as an art form, creating memories to gift your soul with nurturing moments. I immediately phoned my daughters to ask them if they remembered their first creative jewelry design. My eldest remembered weaving lanyards; my youngest remembered hand painting noodles to wear as a necklace in the afternoon and in the evening; and my middle daughter loved to paint and draw jewelry with different stick figures to wear. I would love to hear your story about your first discovery. Send me an email!
You may recall your very first jewelry box from when you were a little child. Perhaps it was an old shoe box you had newly painted and glued with glitter and colorful images to hold your precious jewelry within, or maybe it was a jewelry box that played music with a beautiful figure turning around and around when opened - precious memories. I remember hearing the story of Cinderella at bedtime. My mother reading to me she often kindled my little girl dreams. I imagined a prince to carry me away, wearing a jeweled tiara, of course!
My jewelry design process is very different than many others. I am often thought of as a "Jewelry Coach." You will often find me designing talisman necklaces and amulets for "High Fashion."
Earrings and bracelets are set with precious stones to embrace each wearer. I name you the Gem Empress, bestowing positive energy with protection, love and guidance sealed within each piece. I say, "Jewelry is High Style," ornamentation gem (stones) for personal power. Each gem holds many secrets adding mystery that's held within each natural stone, enticing you to discover.
My Story
I remember my grandmother recalling her escape from Russia with stones hidden in the hem of her dress, to "start her life in America." The nurturing aspects of different stones with details of the cuts, colors, and powers are the secret nurturing aspects passed to me. Upon my Sweet Sixteen birthday, both my grandmother and mother gifted me with the most beautiful "Golden Snake" cuff bracelet-- which became my talisman for life ever after. Years later, I lived in Hong Kong to further develop my love for gems with various settings for cabochon stones (I call "fantasy gum drops"), cut stones and pearls, as I developed the settings with the lost wax principles.
Upon my return to the states, I began designing for my friends and self. My craftsmen had designed many faux jewels for the Metropolitan Opera cast and principles. My artistic friends embraced my fantasies with the new iconic style. Each jewelry design was set with real stones, changing their careers forever.
I would love for you to sit down, make a list of all the roles as a woman you fulfill each day. You are a Mother, Wife, Friend, Daughter, Chef, Chauffeur, Hostess, etc. Imagine each different outfit for each role you play each day. Often your days are so hectic you really need to be the "fashion magician." I believe it can be so much easier, and so much more fun, to start the day, with the help of jewelry. For example, one simple outfit can become different outfits worn with different jewelry. I say, change your dress, change your jewelry, ready, set, go! Many times fashion asks you to change- change your hair, change your style, change your thoughts, change your patterns. In the past, your gilt jewelry was kept in your treasured vaults, only to be used for lavish events. I say "jewelry adornment" is meant to create personal power! You can wear a black dress, with hoop earrings and armed with my Goddess bracelets on your wrists. Add my amulet necklaces to go to work, meet friends for lunch. Now try that same dress, add pearls and you're ready to meet your lover, friend or husband in the evening. When you have to be on zoom or the office, or meet your children, simply choose a pair of stud earrings with a long pendant. Wear your gems from morning to night, yoga exercise to your evenings vibrant galas delights.
I have replaced the past lavish ornamentations to current adornments encrusted with black diamonds, emeralds and pearls. Nature's designs of leaves, snakes and diamonds are your new contemporary style. Now you see jewelry is your "Magicians Wand" to transform and express your basic dressing needs each day of the week.
P.S. one of the great advantages for necklaces, you can wear them on their own or add multiples! Have you ever tried a string of pearls worn together with a Black Diamond pendant? I have and loved it. Think outside the box, let your imagination soar! Visit my website and check out bracelets. I believe your hands are "second fiddle" to your face. When you're talking, working or playing, your hands will not only look fabulous with bracelets to embrace your energy, but will become the center of attention at home, on the go, or when you're holding a fork!
Wear your gems to "nuzzle" your skin with the stones warmth and color. Each real stone will lead you on "The Road Less Traveled," celebrating the spirit that resides within you, replacing fear with gratitude and appreciation. I travel the world, sparking my pictorial imagination with stories and inspirations, creating timeless iconic jewelry for you to wear. My New York style is legendary- noted for unusual stone amulets and Talisman to bring "good luck " and protection. Remember, there is nothing we wear, touch or use that does not involve art, design and imagination. I salute you, the Gem Empress, as you walk your personal journey. You deserve the very best. Wear it with Attitude, Glamour and Spirit!
Feed your Soul with Nurturing Moments-- In a "New York Minute"!
Hold your Talisman and Amulets. These will help you to open your mind and make the world a better place. Uranus will shake up the status quo, to bring futuristic innovation. Let's maintain tradition and embrace sensitivity with your artistic vision as the sun transcends to Pisces with a quick reboot.
Begin by sitting in a comfortable position, feel the energy. Imagine golden rays surrounding you from the crown of your head, to your toes. Inhale and Exhale 12 times. Feel the golden light casting a glow to surround your body with light. This exercise can be done in 8-15 min. May Light and Love guide your path.
I salute-- Gems & Jewels to the Goddess who wears her. Hear and live your inner Goddess with Glamour and Sacredness.
Carole Shashona Designer High Jewelry- Shop Online Iconic Collection
Follow us-
High Priestess Invite; The Gem Empress wears her "Jewel Tools" to Protect her journey, with Glamour, Attitude, & Spirit.
Blessings,
Carole Shashona