Intention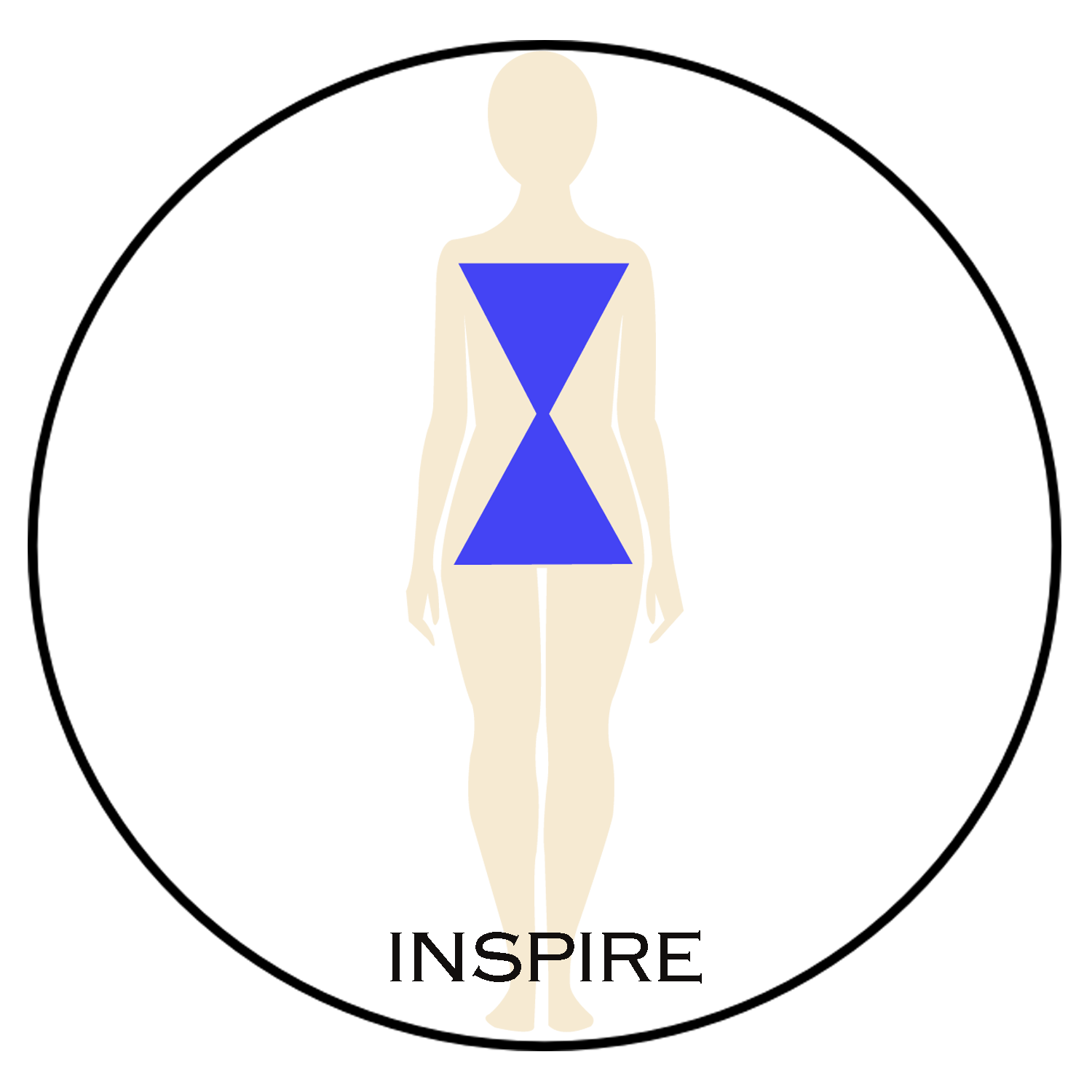 Inspire
Hello Goddesses! It's January, and often cold outside at this time of year. The Glamour-ist takes her lessons from nature-- to sustain beauty to feel radiant with good mood from inside- out. It's important to create restorative moments, supporting your goals, interests, and intentions. Avoid anxiety, tension, and sugar cravings. These three triggers will take massive tolls on personal beauty and health. The ideal Wintertime meals to enjoy for lunch and dinner include- veggies, stews, and grains with salmon and other fish for higher protein. Do drink warm water and tea to encourage detox. This will naturally increase circulation. Learning to be kind to your body, creating Beauty In Glamour. Your body is your home on the planet, build love and quality to your life-- you deserve it!
I congratulate you in the midst of your busy life you're choosing to support and love you! The Glamour-ist must set her intentions by selecting one kind thing for self each day. For Ex: Sleep an extra half hour tomorrow. Buy yourself a bouquet of flowers or take time for a walk outdoors.
My High Priestess Jewelry- Backstory
In nature, the word Well-being is aligned with transformation. The metamorphosis of the caterpillar to a butterfly is one of life's most beautiful teachings. To evolve, the caterpillar transforms, shedding itself from the dark cocoon, thus, emerging into the light with beautiful butterfly wings. Thoughts like anything and everything is connected by universal vibrations. Each time we share our thoughts and feelings- energy is released. The Glamour-ist weaves the world tapestry the Creator, the Nurturer, the Healer, and the Protector. Becoming responsible by conscious living will transform, change, and grow with an open heart to be loved.
The High Priestess Winter Beauty Basket
There is so much to celebrate this winter season, to revel in happy occasions. Honor ways to heal, restore and honor your Glamour-ist beauty. Look and feel your best-- which is truly something wonderful to celebrate with these foods:
Avocado- Rich in Vitamin E and antioxidants with B vitamins repairs inflammation
Banana- Amino Acid for hair and nails
Beets- Vitamin A and C, iron and beta carotene
Brussel Sprouts- Vitamin C for the blood vessels and bones
Cacao- Sulfur minerals for strong nails and skin
Carrots- Vitamin A
Cauliflower - Vitamin K for bone building
Fennel- Increases digestion
Kale- Vitamin A and C as a collagen builder
Onion- Boosts circulation
Pomegranates- Promotes wealth, fertility, and abundance
Turnip- Fiber, Vitamin A and C stops stress
Beauty Beyond the Table
There is more to your beauty beyond what you look like and eat. For Wellness, your thoughts and habits have the power to transform your appearance to influence your mood, hormone balance with clarity, and energy to age well. I recommend the Glamour-ist must rest and restore your energy with nightly hours of relaxation to keep you fit, slim, and focused. Emotional and well-being with physical exercise will have the power to "amp up" your happiness to glow. Understanding the beauty players with thoughts, actions, and habits to support your beauty both inside and outside, helping you feel whole with a new level for Glamour. Turning beauty inside-out means checking what influences your mind as well as your body? Let's get going, join me for a Jewel Juvenation moment.
Start the new Winter season with a focus on your intentions. Hold your bracelet in your left hand and with each Black Diamond rondelle, fuel the months ahead with clear intentions towards your beauty and health goals. Now, don your bracelet on your left wrist where you can refer to it all seasons to turn short-term goals into long-term beauty habits!
Modern Master Jewel Juvenation- Deep Relaxation
Hold your coin in your hand and imagine yourself on a boat sailing across the ocean to land on an island. You see plants animals and are feeling safe to walk around, sit on the sand, breathe-in the fresh air. Returning to your boat, you travel to another island. Villagers come out to greet you, smiling. Sharing, food, and laughter to have you join in the merriment. After you set sail to return back to your home, feeling rested, refreshed, and filled with new energy. A quick reminder, for a bigger Beauty Boost- Head to the water. Lake, River, Ocean, Beach and repeat this exercise. Have fun, enjoying your new inner strength training.
Do you remember Linda Carter portraying Wonder Woman on T.V.? Dressed in a leotard with sword in hand-- wearing a magical cuff bracelet- she faced her opponent! You are the Glamour-ist- facing the stove with faith, inspiration, and kindness. Pair your fashionable kitchen attire wearing stiletto heels red soles of course! Place your High Priestess bracelet on your left wrist to compliment your "little black apron". As you thrust your arm forward with a wooden spoon in hand, I whisper, go forth and face the stove and recipe- fearless. You have become a magnetic force of Glamour-ist energy. Your playground is your kitchen, discovering your inner and outer Albergio.
I've often questioned how do foodie trends begin? I imagine Cleopatra, seated upon her throne,c glistening in the moonlight. Now here is a Glamour-ist, who knows how to capture a man's heart. Did she say to Julius when he showed up to her tent, with his latest conquest? "Let me whip you up, a salad", I'll name it "Caesar salad"! This short story will have you embrace the Glamour-ist style, in no time-- having your inner chef master to create your very own signature style- with delight!
There is one way I can convince you the most precious of [gems], often parley the correlation between [Food and Jewelry]. Think of 'karat' and 'carrot', salt and pepper-white diamond, and black diamond and;
I believe you- will create harmony with your inner reflections, creating Glamour-ist smiles-- with a Spirit of Joy, for a great season.
Food alone cannot sustain happiness, calmness, relaxation, and joy. These emotions are enriched with self-care, peace, and self-esteem and of course, you can boost with self-love.
Small expressions of self-love and gratitude will help you appreciate your body. As you hold your High Priestess bracelet, setting your intentions, a quick reminder- each stone is your "stepping stone" to appreciate each step of your journey, remember feeling well from Jewel Juvenation is the Glamour-ist connection of mind and body. Move your body-- makeover your mind!
Blessings, Carole Shashona
Fun Salutations!
For the ultimate 'pick me up'- try my [Strawberry Rainbow Drink]. For the best juicer and blender combo- head to Sur la Table for their [Breville Bluicer]. For the most organic local produce in Orange County- head to [Manassero Farms]. If you're in the Los Angeles area- head to [Farmer's Market LA]. If in the Hamptons- you must check out [East Hampton Farmers Market]. To spice up your Kitchen with fun fashion flair- shop [Anthropologies 'Nifty Apron']. Whether you're in Los Angeles, New York, Orange County Take a walk at some of my favorite spots- Central park, Griffith Park, Laguna Beach, Hampton Beach, South East and West Hampton, and Palm Beach. Feel like taking a ride on the "wild side"- Rent a [Bird]- bike or scooter for a fun time!
I Salute Gems & Jewels to the Goddess who wears her. Hear and live your inner Goddess with Glamour-ist, Attitude & Spirit!
Follow us on [Instagram] @caroleshashona