Intention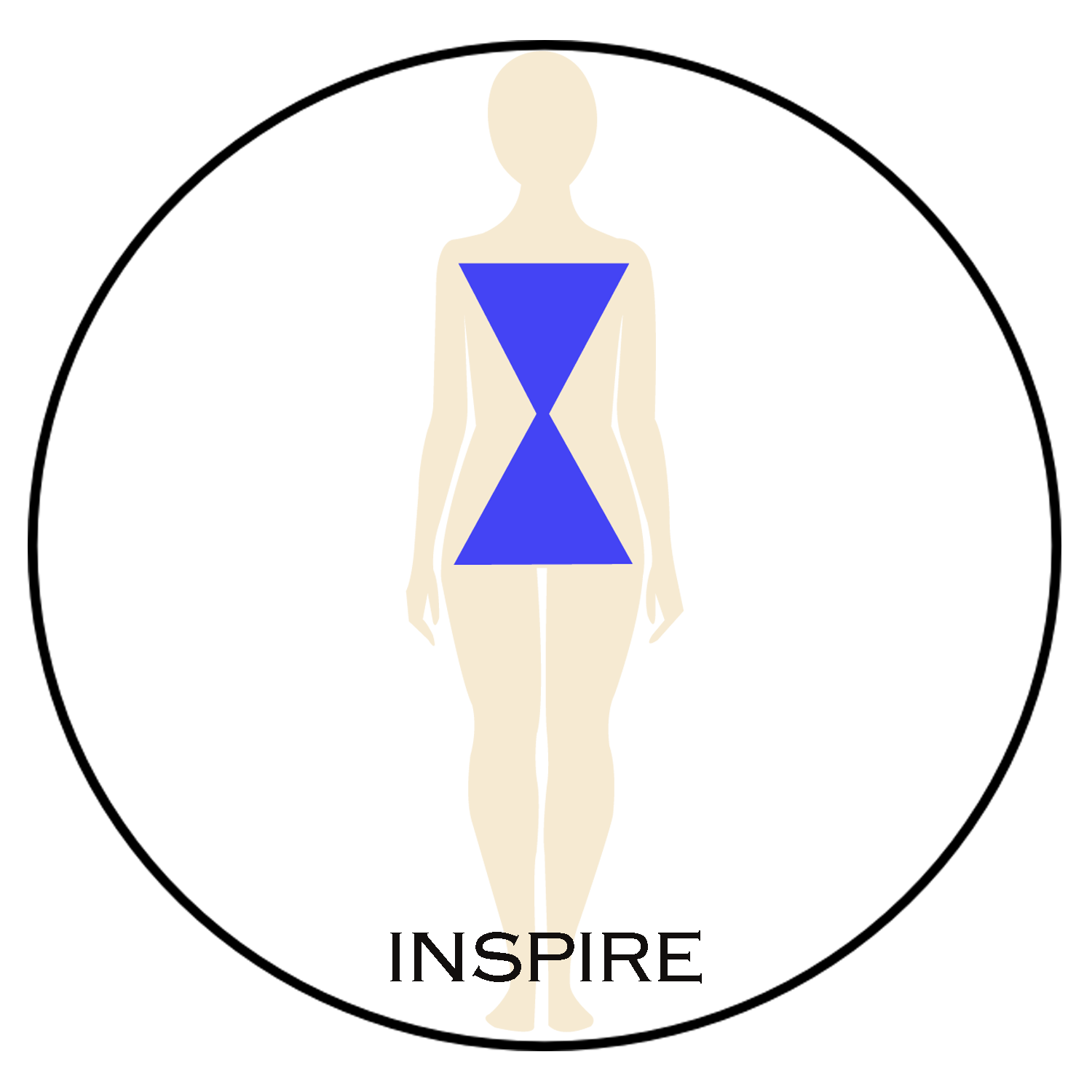 Inspire
Goddess Lifestyle with Pop Culture and Glamour- a colorful portrayal for everyday living.
The High Priestess Collection
The Bracelet- My stepping stones I don for Imperial Power.
The Necklace- I wear my Amulet as a potent majesty to empower me.
The Coin- I wear my coin as a potent majesty to empower me. My life compass helps keep me on course.
Hello Gorgeous! The Blue Grotto is located on the Amalfi Coast, Italy. A hidden cave - filled with mystery and enchantment, where fairies and Romans meet. I became inspired by the magnificent color of blue and lore, which sparked my imagination to create healing rituals with sensual products-inhalation mists and candles to calm and create serenity within. My products have been sold at department stores such as Barneys New York, Neiman's catalogue, Bloomingdales, The Peninsula and Montage Hotel and Spa. I have been exhibited at the Metropolitan Museum of Art & Washington Fine Art Museum.  As a spokesperson for both fashion and lifestyle brands, I've partnered and licensed with QVC's jewelry "Silver Show," and hosted motivational seminars for staff of Origins, Sheseido, and Corporate 500. This unique perspective for High Lifestyle in the "Wellness" arena I call Goddess Lifestyle with Pop Culture and Glamour - a colorful portrayal for everyday living.
The word Feng Shui translates as Wind and Water - movement and change. Interestingly, the word "Spa" is abbreviated from Sanus Per Aquam - "Health through Water." Our bodies are made of 70% water. It is so important to nurture yourself, replenish yourself by drinking water. We often relax by hearing the sound of the ocean and waves. Relax or stimulate your senses with delightful water energy.
As my career developed, so did my passions. Wellness became my Mantra. I set out to create specialized Purify and Empower formulas for health and wellness products in this sacred arena. I'm a Fashion stylist, a Grand Master for the Art of Feng Shui, an author of Simon and Schuster's Feng Shui Chic. Recognized as an artist with bobo and edgy style, I've lived and traveled around the world. I'm always curious, with Spirit and the glamorous approach to life. I've just completed a 9 ½ year high jewelry cycle with Barneys New York.
The pure and lively energy vitality, Joie de Vivre, is the "Goddess Bohemian Spirit." My goal for home and travel is to enrich the resort life for Home and Hospitality, with sensual brand Collections for restoring serenity in this fast-moving world. I find this quest appealing. The charm of your home or hospitality residences permeates our daily life to relax. Simply a "Goddess nod" will answer your whims and needs with Spirit.
My approach borrows from my experience as a Designer and Stylist. My work as the Grand Feng Shui Master guiding Beauty and Wellness is greatly influenced by Traditional wisdom (ex: why we look radiant when we're happy!). I practice a mixture of Teachings, Eastern Philosophies with a fusion for Modern Traditions. After all, your confidence will be achieved by looking and feeling your best. It's all yours, when you support your beauty from within. Follow me...Let's turn beauty inside out!
How to Create Calm- from Chaos
Fit- Breathe- Breathe for Radiance!
Each breath you take brings vital oxygen to your body tissues, removing acid and carbon dioxide waste. This encourages nutrient delivery to yourself though circulation. Oxygen is essential for producing ATP, which circulates energy in your body. Bringing awareness to each breath is a gift to yourself. So many of us take short shallow breaths, allowing our stress levels to rise and rise. Breathe- hold my bracelet, each diamond rondelle is a spacer, remember to take several deep deliberate breaths from your diaphragm. When you awaken in the morning or before each meal, remember each breath counts. Breathe deeply through your nose right now! Don't you feel calm and more at ease? My bracelets are perfect to don, your quick reminder to set daily intentions- Fit Goals with diamonds. Breathe.
Workout at Home/Gym
I will now repeat what you already know. Don't let your stress hormones get out of control. I believe chronic stress is not an inevitable part of your life. I love to mix cardio and strength training with calming meditation exercises. Mix it up! An example to try when you finish your intense strategy session at home on Zoom, in the office, or going to an interview for a new job, I recommend taking a long walk in a beautiful landscape garden, walking your dog in the park or on the city street, or sitting on the floor and do a yoga stretch. This is your bugle call to restore your energy. Your first intention for a glamorous lifestyle. Restore your energy, naturally. Wake up earlier, squeeze an extra long run or take a spin class. Gyms are opening, Hallelujah! If you're sitting in your office or on Zoom all day, get up right now and get dancing to your favorite song. Fifteen minutes is all it will take to boost your mood and lower cortisol. For you see, workouts should relieve stress and not cause stress and strain on our bodies by too many workouts.
Fabulous Home Style and Traveling- Nurturing
Book a massage. Don't you just sparkle after a massage? I personally receive a massage once a week. It's my inner boost after - a treat worth repeating! You will experience calming hormone balancing benefits. If you really think about it, massage is an incredibly luxurious prescription to your glamorous lifestyle. When was the last time you let go of obligations to take the time to recharge? Breathe deeply, it's now time to give yourself pampering, to become your healthiest and happiest. In doing so, you will honor healthy vitality with Glamorous Spirit.
What to Wear Where- What's keeping you awake?
Sleep is vital for your energy. Lack of sleep can mess with your mood swings, food cravings and of course, skin eruptions. The stress hormones that cause inflammation cause oil producing glands. Melatonin is a hormone omitted as you settle down to sleep which will be confused by the blue light of your cellphone, laptop or tv. Don't check your instagram in bed. Keep all your corresponding tools out of the bedroom. The bedroom is your restful place, your altar to honor your wellness and rest. It is important for the atmosphere to be cool, dark and quiet. When your brain cannot turn off its worry current, I recommend that you create a "Gem" nighttime ritual. Let go of worries, solve problems, tomorrow's "to-do" list. Hold your Talisman Bracelet in your hand, with the coin to meditate. The diamond rondelles I have created for your mindful breathing to "let it go!" Your simple gem meditation practice. Sit upright in your bed, alone or with your partner. Close your eyes, clear your head of thoughts and worries as you sound your mantra. Concentrate on deep breaths (through the nose) and outward (through the mouth) flow of breath 11 times. SAT TA NA MA which translates, "I bow to my inner guide." If your mind drifts, let go of thoughts and focus again on your breath. Begin to sit for 15 minutes for your bedtime rituals, work up to longer sessions. One more reason sleep is powerful for Goddess rituals, sleep will influence your body clock with rhythms guiding your metabolic process, to enhance your appetite, body temperature and mood!
Glamour Goddess- Appreciation
Heighten your Goddess power! In the midst of your busy life, choose to support and love "you."
Your Goddess intentions are very powerful tools for your lifestyle. Visit my world and website, offering enhancement jewelry. My philosophy for Goddess enrichment begins from within. Your mind has the power over health and beauty, facts that cannot be overstated. Your healthy vitality prescription will require self-love! Do one kind thing for yourself a day. For example, give yourself an extra hour of sleep, buy yourself a bouquet of flowers, or make time for a quiet walk. This is a small token helping you build self-love with gratitude. You now have a rich collection of Gem tools, created to support your Goddess Lifestyle.
I have noticed in the past years, the smoke and mirrors involved in both the Fashion and Beauty industries. The ads and publicity will add undue stress with body self criticism. Replace these negatives with Happiness, Peace and Self Love. This will boost your Wellbeing with a daily dose of Passion & Love. Remember, you deserve it!
I Salute Gems & Jewels to the Goddess who wears her. Hear and live your inner Goddess with Glamour, Attitude & Spirit!
Montage Hotel & Spa, Peninsula Hotel & Spa, Hilton Hotel & Spa, Exhale Spa & Hallstein Artesian Water. At a recent event with Beverly Johnson I was introduced to this fabulous water. It's all natural and a delightful new experience, I highly recommend it, enjoy!
https://www.hallsteinwater.com/?ref=w3use 
Author of Feng Shui Chic, Simon & Schuster
Blessings,
Carole Shashona
---