Intention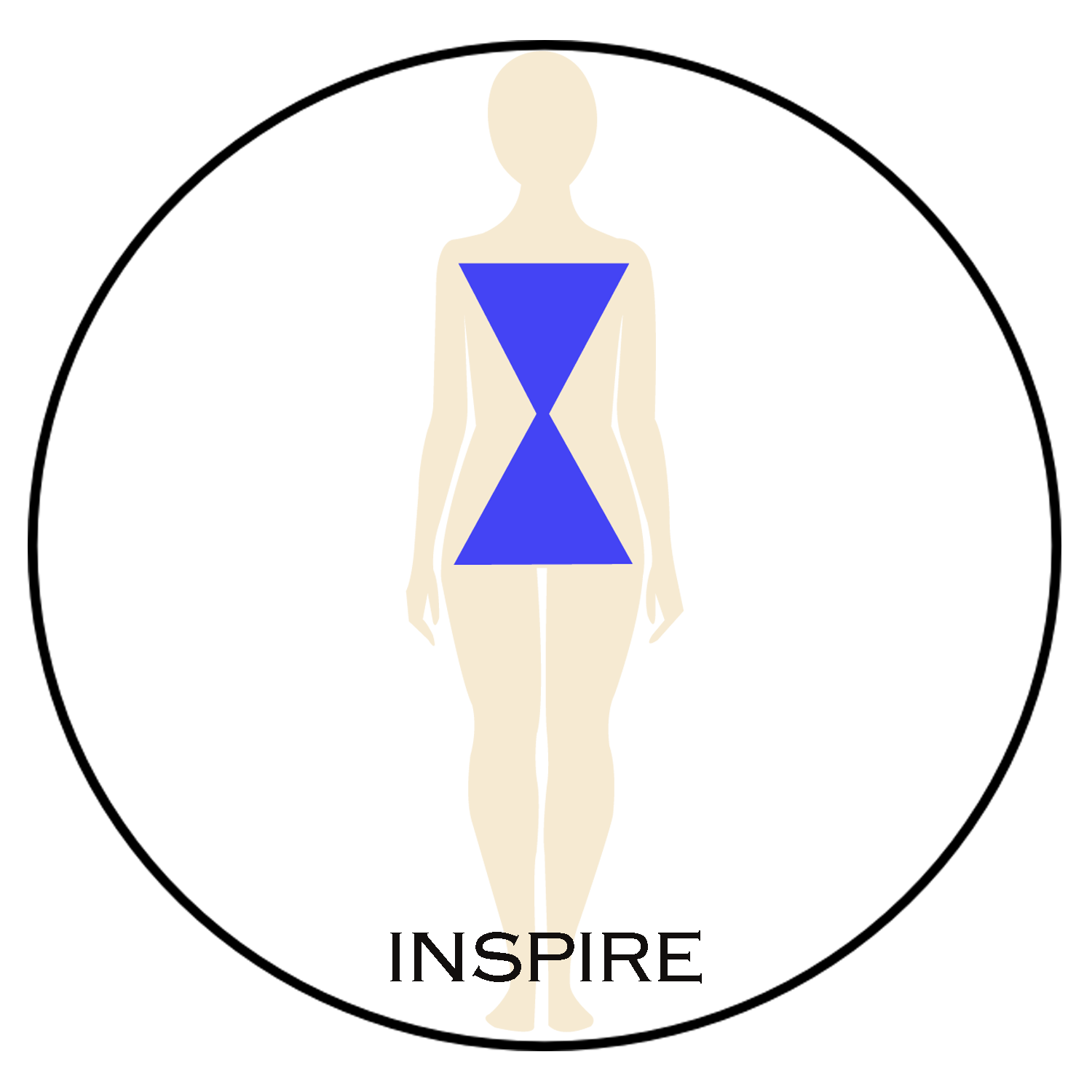 Inspire
Awaken the Spark- Spontaneity & Passion. Discover your inner Goddess!

The High Priestess Collection
The Bracelet- My stepping stones I don for Imperial Power.
The Goddess- I wear my "Gem" for Power and Beauty.
The Coin- I wear my coin as a potent majesty to empower me. My life compass helps keep me on course.
Hello Goddesses!
In the past few months there have been many changes during these turbulent times. I say this is the time not to "wear your heart on your sleeve." Smile! With a positive push, you can open your heart with the magic of the Lion Gate. For good vibrations, let go of negativity and place the Door Guardian Protector on the inside knob of your home to welcome love and nurturing. For example, the symbol of the fish offers love and fertility, whereas the dragon helps you roar with passion, bringing harmonious energy into your daily life. One of my favorite keys to a beautiful successful life is to do what makes you "happy."   Easy to dispense this common-sense advice, you'll find when you really ponder this statement, it actually presents a big challenge. The word success challenges you to develop a positive attitude. Your environment is the personal connection to your physical environment. Your home is for you to express and nurture yourself. Let us begin your inner journey to help identify what success means to you!
With guidance, you'll discover your analogy for "positive thinking." Take this moment to relax. Notice the energy surrounding you, the sounds- the colors- the scents. This awareness will help you bring comfort to your home oasis, creating a personal space that is joyful and designed just for you.
There is little we can claim to know about the world, nature, and cosmos. We may attempt to apply logical principles, secure within the boundaries of our knowledge and experience. As a matter of fact, many transcendental practices have roots in philosophy and religion, pre-dating the history of modern science. The application and maintenance of internal harmony between man and nature is philosophical, cultural and historic. Illuminate your visual world with artistic and social pursuits, and a deeper understanding derived from these Ancient cultural traditions.
The Goddess Starlight Union
Legends say, Each person has his/her own destiny. Everything has a force that can be enhanced by sound, taste, color, scent and touch. By connecting and fusing energy with mind, body and heart, you'll open new opportunities leading you to a more prosperous and meaningful life. Remember, everything is connected.
The Lion at the Gate 8/8:
This past Sunday 8/8 was the Lion at the Gate, an Integrated the Cosmic Gateway and a glorious time to increase energy flow between the cosmic and physical realm. This unique alignment is your spiritual connection with roots from Ancient Egypt to enhance and manifest love and prosperity. The name Lion Gate is recognized when the Sun is in the Astrological sign of Leo- aka the Lion, associated with your heart center. This unique alignment represents expression, transmitting higher vibrational energy for health, wellness and healing. Your front door at home or office constitutes your health, your head and your community. It's critical to keep this area free of clutter. Often small apartments have narrow entryways or the front door opens to a wall. My Feng Shui metaphor "the door represents your mouth" is symbolic of your voice. I recommend potted plants to increase your oxygen levels, reduce air toxins, as well as to minimize your stress while boosting your mood. Wellness is not a defense against outside forces, but a cultivation for vital life force. The synergy between mind/body is represented in your home's spaces to surround you in peace, health and well-being.
The Goddess- Sirius Meditation Alignment- A Secret Exercise, Created by the Ancients
When: Meditate in the evening when the stars cast a glow on the world. You may prefer during the day-- imagine the stars are above you casting their golden light.
Where: Begin by sitting in a comfortable position upon the floor of your home, garden and environment.
Begin: Imagine the light of the star Sirius illuminating the crown of your head, casting a glow between your ears. Feel the energy surrounding the crown of your head to your toes. Embrace and receive the healing rays from the council of light, aligning your highest course and timeline, with the seeds of potential.
What to Wear Where- I have created beautiful Talisman bracelets to assist you enjoy a higher vibrational energy to ignite your heart and mind. Imagine the glorious colors of lavender and green surrounding you, soothing your heart energy. Close your eyes, imagine the Lion Gate opening your heart, energy to receive the gift of blessings.
Repeat:
Har Har Hari Wa He Guru 11 times.
Take in a new breath, inhale/exhale. Do this inhale/exhale 3 times.
Open your eyes and receive calmness and joy.
The Glamour-ist Goddess Starlight Alignment
Activate to increase frequency for love and abundance to recharge mind and body. A beautiful energy connects to the High Priestess Guidance with meditation.
The Inspire Glamour-ist: Carefree Spirit. Glamour with cheeky style! Eclectic, Playful & Opulent.
High Priestess Talisman: Black Onyx- Balance inner knowing, insight and vision
Aligns the Third eye chakra to see the big picture.
Foods: Eat blueberries, grapes, and purple fruit.
High Priestess Guidance: Praise yourself when your intuition guides you, and it's right.
The Gem Goddess Glamour-ist: Auspicious & reserved style with "over the top", feminine chic.
High Priestess Talisman: Jade- Balance to be loved, dreams and desires to manifest.
Aligns with the Heart chakra.
Foods: Eat green leaf, avocados, and green tea.
High Priestess Guidance: Schedule to do what you love to do- just for you!
The Nurture Glamour-ist: Dramatic & Elegant with an edge of Spirit.
High Priestess Talisman: Tiger Eye- Balance confident thoughts, and feelings.
Aligns with the Solar Plexus chakra.
Foods: Eat yellow foods, chamomile tea..
High Priestess Guidance: Connect love and nurture heartfelt expressions every moment of the day.
The Protect Glamour-ist: Casual Chic, don't take yourself seriously. It's all about having fun with fashion!
High Priestess Talisman: Camel Bone- Balance communication and empowerment.
Aligns with the throat chakra of the body.
Foods: Eat strawberries, tomatoes and red peppers.
High Priestess Guidance: Be open and cheery.
The Prosper Glamour-ist: It's all about Luxury and Glamour, with a pop of color!
High Priestess Talisman: Malachite- Balance creativity, sex and new relationships to life.
Aligns with the sacral chakra of the body.
Foods: Eat oranges/carrots to boost energy
High Priestess Guidance: Be grateful and kind to self.
The Love Glamour-ist: With a sense of Maximalism. Bring it on, the more, the merrier...Gems of course!
High Priestess Talisman: Amethyst- Balance inner knowing, insight/vision
Aligns with the ability to connect to spiritual self
Foods: Boost & Nurture- salmon, yogurt, spinach, sweet potato, dark chocolate
High Priestess Guidance: Read inspirational books daily. Connect with mantras and create quiet time within your daily routine
The Goddess Mantra
"Your beliefs become your thoughts,
Your thought become your words
Your words become your actions
Your actions become your habits
Your habits become your values
Your values become your destiny."
-Mahatma Gandhi
The Goddesses Soul in many traditions represents the essence of living, being, feeling with thought and action. Your heart represents your inner being, connecting your mind, body and spirit with love and consciousness. Embellish your Goddess energy with Passion, Love and Prosperity. I Salute Gems & Jewels to the Goddess who wears her. Hear and live your inner Goddess with Glamour, Attitude & Spirit!
Fun Salutations:
I want to dedicate this blog while looking forward to getting back-- Music Festivals, Weddings, Dressing up, Going out and Touching.
If touch is deprived, adopt a dog- Little Shelter.
Need more "me time"? Make an appt for Astrological Guidance with a star therapist; Felissa Rose in New York & Hadley Fitzgerald in California.
For Metaphysical classes/art- Jodi Serota. To lift your spirits visit- SugarPlum Zoo in Temecula & San Diego Zoo's Safari Park.
Follow us on Instagram @caroleshashona
Author of Feng Shui Chic, Simon & Schuster
Blessings,
Carole Shashona
This post was featured on Links à la Mode fashion roundup by Independent Fashion Bloggers.
More fashion articles: