Intention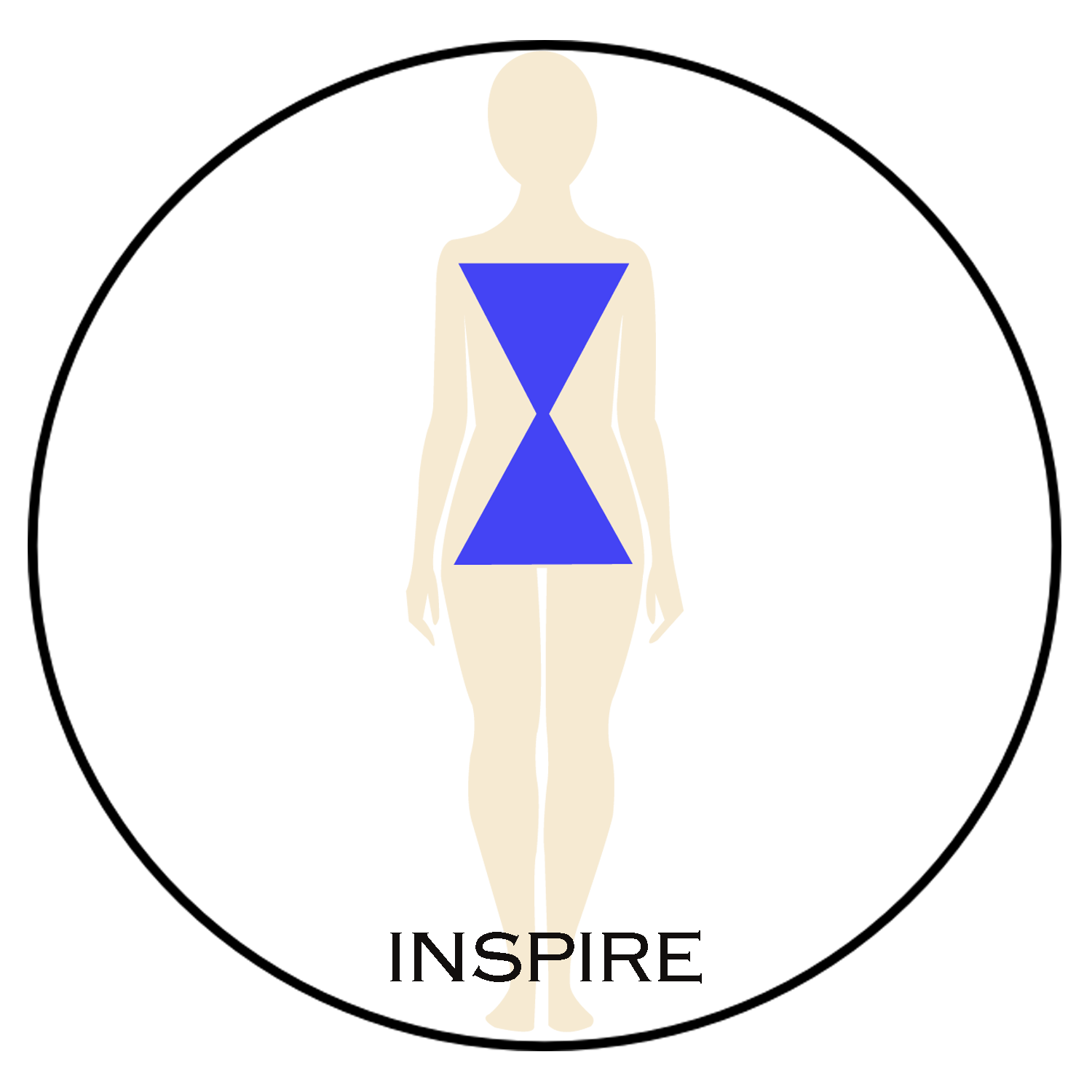 Inspire
The Modern Day Goddess- Glamour-ist Style!
The High Priestess Collection
The Bracelet- My stepping stones I don for Imperial Power.
The Goddess- I wear my "Gem" for Power and Beauty.
The Coin- I wear my coin as a potent majesty to empower me. My life compass helps keep me on course.
Hello Goddesses! Let's make the most of it! The Fall Foliage will offer you moments for Fun and Frivolity, a perfect season for ice skating, Halloween celebrations-- with the magical delights of nature's colors. This season's Fall leaves change from lush greens to riotous reds and yellows. Of course your casual style and attitude require comfort above all else! To live a casual Life & Style, everyday will become "Sunday." Tie your hair in a ponytail, place your feet to relax on your ottoman, have morning coffee at 3 in the afternoon. Feel free with a new carefree Spirit. Listen to the easy, casual music that appeals to your inner child to master the Art for this season's meaning of "Contentment."
As the temperature drops, so too will your fashion colors as they evolve from Summer to Fall motifs. Do tuck away the crisp whites; switch to nature's indigo blue (the new black); add a dash of deep yellow; and accent your style with siennas, oranges, cinnamons, browns, nutmeg- perfect colors to spice your Wardrobe, Kitchen or Jewelry Pantry. I believe you can never wear too much black to add a touch of casual chic. These trending gems are perfect with oversized sweaters and of course, provocative undergarments, having a tad of Glamour-ist fun! Black Diamonds are a favorite accessory of mine. These gems are perfect to wear for your luxurious relaxed look. Wear with a great pair of jeans and add boots- Perfect from runway to streetwear.
"Less is More" to develop your casual decor. Don your windows with a drapery rod. This embellishment is less formal than traditional drapery. Add it to your Kitchen and Breakfast nook to create visual flow. Choosing a single color or hue, lightened or darkened, will make your space look larger and unified.
While the lack of formality is popular in our society today, I say casual is here to stay!
For both Fashion and Decor, I always avoid the "trending approach" or "must haves." I believe what is trending will fall from fashion as quickly as the seasons change. Your decor and fashion style too often will look dated too soon. Visit my website, I often avoid showcasing models. Why? I love to coordinate my jewelry Collections to women who desire to know Her Way. Today's fashions are no fuss with ease for the Glamour-ist. Portable day and evening wear. I call it Jet Pact Fashion. I've always admired iconic celebrities and imagine portraying these iconic celebrities with a modern edge. I believe the Modern Goddess will become an icon to family, friends and the world, wearing pulled-together clothing. Good staples with high quality are her silken dreams and imaginative spirit! The Glamour-ist wears her clothes; clothing does not wear her. Let's head to the Glamour-ist tab and identify from the six Glamour-ist personalities to develop your very own "magnetic" quality. This unique femenine voyage of Spirituality and Selfhood guidance is an adventure of discovery that lies within. A description for each Glamour-ist type is meant to provide you with inner Self-grace, Poise and Balance. Allow yourself to pause and enjoy the power to become the magnetic Modern Goddess. Become a child with play-dough, sculpt gently. Are you a Romantic, Couture, Casual, Bohemian, Eco or Classic Spirit? I welcome you to a very new version for "self" discovery.
What to Wear Where- Shoes are your luxurious symbol for this season's Fantasy and Fun. The Shoe, Glamour-ist, will define your life and style for the many personal functions of your daily routines. I say, repeat after me, your shoe Mantra "The Higher the Heel the Higher the Spirit." Wear your princess heels, sneakers, or flats to "nurture" your Soul.   Who knows what you will discover. When you are calm and footloose, like Dorothy in the Wizard of Oz, click your heels three times and follow the "Yellow Brick Road" to fulfill your dreams. The shoes you wear for your Zoom conversation, or activity on your computer should have rubber soles, to feel grounded amidst the electrical currents surrounding your desk area. This little "Sole Tip" will help your workflow engage with positive energy this Fall season.
The Glamour-ist- Jewel Up!
"Dress Down, Jewel Up!" Adding sneakers and shoe prints with animal magnetism are the perfect accent with your jewelry accessories. When you are Wearing your Jewel Juvenation Bracelet to meditate, you will be walking the runway to your personal success!
The Fall season is your ideal time to meditate. Help ease the long days of Winter with master teachings. Jewel Juventation Mantra will focus on the word 'Gather.' Engage with Gathering your thoughts, Gather your feelings, as you Gather with friends and family. You will heighten your inner vibration by holding my Black Diamond Coin "gathering" positive energy, manifesting your dreams this Autumn season.
Your Jewel Juventation Meditation has been used for hundreds of years These secret meditation exercises were created by the Ancient Sages to share with you.
When- The best time to practice your meditation is in the evening, when the North Star is casting its glow on the world.
Where- Begin by sitting in a comfortable position. Face the North Direction and imagine the light of the North Star illuminating the crown of your head, casting a glow between your ears. Feel the energy of golden rays, surrounding you from the crown of your head to your toes.
How- Feel the golden light casting a glow surrounding your body with light. Repeat SAT TA NA MA 11 times. May Light and Love Guide your Path.
When you embrace the Teachings for feminine strength, you become one with your desire. Open your heart to receive the treasure of your inner peace, bringing you joy with Jewel Juventation and reflection. The Modern Day Goddess will connect with Glamour-ist, discovering renewed Strength, Confidence, and Beauty to be Desirable and Desired.
I Salute Gems & Jewels to the Goddess who wears her. Hear and live your inner Goddess with Glamour, Attitude & Spirit!
Fun Salutations
For oversized sweaters- Shop Ralph Lauren's Fall Collection. For the perfect holiday drink to warm you up this season- Head to Starbucks for a seasonal pumpkin spice latte! To experience the season in all its glory- Head to The Rink at the Rockefeller Center for ice skating, where "the tradition that never stops smiling". For Fall Stone Guidance- Black Diamonds, Topaz, Tiger's Eye, & Ruby! 'Trick or treat'- Visit Rogers Gardens for festive decor, & for pumpkin picking with the family, visit the pumpkin patch at Tanaka Farms.
Follow us on Instagram @caroleshashona
Author of Feng Shui Chic, Simon & Schuster
Blessings,
Carole Shashona
This post was featured on Links à la Mode fashion roundup by Independent Fashion Bloggers.
More fashion articles: