Intention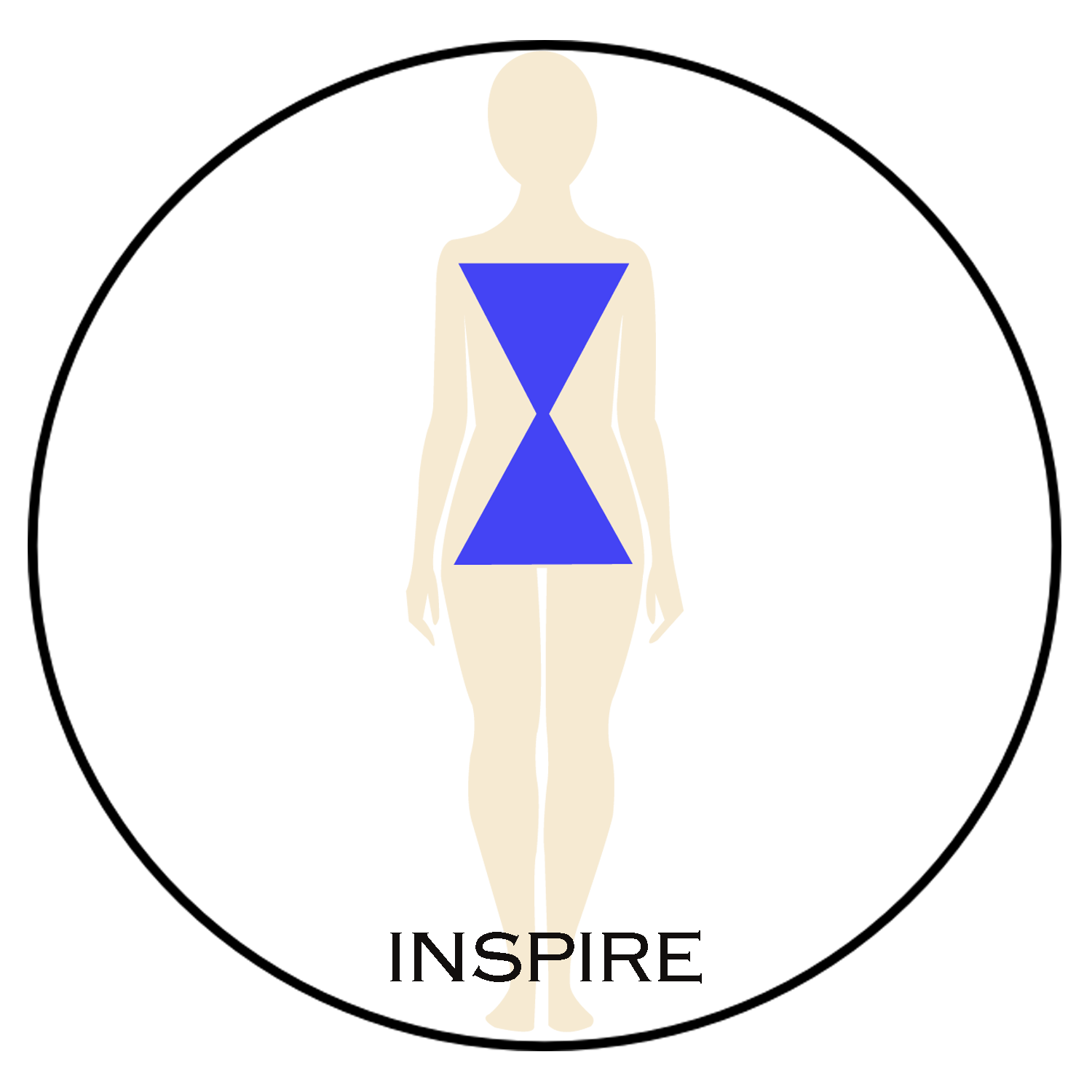 Inspire
"Read with me!"
[Feng Shui Chic]: What is Feng Shui
Page #13
The "Golden" Coin- I wear my "Golden" coin as a potent majesty to empower me. My "Golden" coin compass will keep me on course.
The Glamour-ist Encounter
Hello Goddesses! I have visited many places filled with fantastic and mysterious materials, aromas, and colors. These wishful fantasies stimulated an invitation to nurture my designs with imaginative spirit! My journey began at the age of 21. At this momental time, my life changed. Come in to relax, sit with me as I recall past experiences filled with excitement as I boarded for my very first Pan American Trans-Pacific flight to Hong Kong.
As the plane slowly descends, I gaze through the windows displaying pillowy clouds reflected upon the dark night sky. A black infinity of space pierces the dark interiors with surrounding light, as the plane lands. Thus, I began to embark on a new chapter in my life. Hong Kong, filled with lush mountains laced with huts, sits upon the green hills with the riotous colors of clothing, filling the laundry lines shifting in the breeze. Slowly, the doors open to welcome me with a blasting force, with pungent aromas and manic sounds of the city. I slowly step forward and enter the country's customs in a silent trance-a very novel first experience. Outside the terminal, a chauffeured car greets me. I snuggle into the lush interiors of the car to feel the warmth of the day's sun to envelop me with comfort. I arrive at the hotel's front doors to enter the infamous Peninsula Hotel, looking forward to the savory tea and a good night's sleep. I looked forward to my next day's adventures as I had slowly surveyed the lush decor.
The energy flow is the Tao practice, a guided element to personalize and adorn the spaces based on the revered Ten Thousand Truths. Feng Shui is the artform of Interior Design and what I call "Room Tao." The Ancient Asian art for placement, enhancing harmonious living. The Eastern design relates to architectural space planning, with color composition to enhance the furnishings with specific textures, fixtures, and fittings with distinctive design ethos helping your body feel nurtured and protected within unique interiors. My exclusive design service is ever mindful of inner beauty to enhance the client's goals. A home where tranquility and serenity is a must.
Upon my return to the states, I began to incorporate my Feng Shui teachings that define my role as the Master in the art of Feng Shui. My juxtaposition for multiple design theories have defined my design mantra for the Glamour-ist lifestyle-- American Modern- Asian Roots. Fusing Eastern and Western philosophies to enhance the Glamour-ist inner sanctuary, a home that will nurture your soul to shut out the world in quiet seclusion.
[High Priestess What to Wear- Where]: Posted every Saturday!
High Priestess Glamour-ist Blessings
Hawaii- traditional heritage with unlimited enchanting beaches is a very special place. Crossing the waters traveling to Hawaii on my many trips to Hong Kong, I eagerly looked forward to arriving at the Kahala Hilton Hotel, a coastal beauty with inner sanctuaries - a destination resort offering spa, pool, tennis courts, and salons. Hawaii soothes. It requires colorful attire like shift dresses and sarongs with my added bracelets to accessorize while taking a tiki stroll goes a long way! Palm tree motifs, or wearing a Pucci dress with pink patterns will give you freedom and movement; add stiletto heels to dance the night away. Entering this luxurious hotel which exudes modern luxury with uninterrupted visions of the ocean is simply stunning. I couldn't wait to change and meet my friends at the oceanfront peacefully sitting, gazing upon the waters and feeling relaxed by this natural environment. Good food and drinks say it all with a crisp clean palette . Hawaii plays up the fun and fantasy of tropical fashion. I quickly change to a sarong for the evening Lanai gathering. This is, after all, a more island feeling - colorful, relaxed, and laid back. I don my amulets, earrings, bracelets, and necklaces upon bare skin, I love to wear these colorful gems as they twinkle in the moonlight. I follow the sounds of music leading me to the beach. My jeweled sandals caress the sand. I can't wait to watch the dancers' hips swing and sway wearing grass skirts. The Hawaiian Hula dance, another facet of culture, comes to life! I feel so relaxed, so inspired, and so free.
Bless your eyes- the clarity of vision- wear your eye necklace for protection.
Bless your mouth- speak the truth- Enchantment necklace
Bless your ears- hear it all- Arabesque earrings
Bless your heart- filled with love- Panthere d'Amour necklace
Blessings as you walk the path of Glamour-ist, fill your heart with love on your journey.
High Priestess Color "U" Energy    
Life invites Art. This coming Spring, paint your home with neutral tones and splashes of color! Add where you wouldn't expect it. This is a fun and colorful pop of energy! Speaking of Hawaii, Lili Pulitzer's favorite color is shell pink. I say, paint the room in this warm glowing color. Let's then combine with hues of green, yellow, and aqua for glamorous resort-style living. Contrast your cushions with light warm colors, for tropical tranquility. Adding a white palette across your home ceiling with baseboard trim will bring things together.
The Glamour-ist Color notes:
Blue- is a good color without being too dominant.
Off-white- on the ceiling with a hint of grey sets the mood.
Emerald- for Spring- add green rugs and it feels like a lawn.
Tropical calm- blues and white with natural touches, but this Spring, it's pinks, greens and corals.
Deep Drama- Incorporate jewel tones with geometric shapes, an example found in nature--go bold.
Neutral palette- deep brown with blue- It's a classic combo.
My High Priestess Jewelry- Backstory:
Living and working in Hong Kong, Japan, and England have taught me the novel approach to enhancing life and style. With a dash of color and a splash of Spirit, the Glamour-ist will uplift her energy. My "hands-on" expertise is enhanced by these ancient cultures and teachings, mentored in the Art of Feng Shui by my Master in Hong Kong. My teachings began with my initial journey, enhanced cooking technique, and recipes by chefs in the ancient city of Kyoto. Recipes and table settings were enhanced with Parisian influence and, of course, Italy with pasta. More menus and views to embrace the Glamour-ist while dining was encouraged to become my Mantra "eat with your eyes as well as your mouth" by my Japanese mentor.
My Grandma will tell you, I always loved the arts and fantasy. Art lifts the Spirit with lasting impressions. As a performer, I danced and jetéd on stage to practice in the studios within Carnegie Hall. My pointed shoes taught me body placement, creating linear silhouettes for my physical space alignment. This period of my life defined my awareness for the Glamour-ist lifestyle of the lush and lavish that only the theater could provide. The many details of fantasy to embellish the stage environment require skills in to enhance the fantastical, the perfect setting for actors to perform their crafts.
While there is no one formula for designing the Glamour-ist home, the best new design combines a modern approach with old-world philosophy.
The High Priestess- Modern Master: Posted every Thursday & Friday!
Unclutter your home- jump-start new opportunities.
Greet your guest- place a new doormat at your front door.
Ring in cheer- hang a bell on the inside of the door, for harmony and joy.
Be a guest at your own party-- prepare in advance.
Spring- add yellow accents for vitality and nurturing.
Music sets the mood for your menu.
Classical music creates a warm atmosphere.
Hot & spicy salsa- is great to get things going
Treat yourself with scented soaps- for bathrooms, guest rooms. Floral scents for love and romance and woodsy scents for nurturing.         
As you begin your journey, Glamour-ist, take courage. Oftentimes, progress may be slow and confusing, and often challenging. Let go of the past. This will encourage inner self-awareness, helping to inspire you to discover your very own inner Spirit. Celebrate!
Modern Master Fun Salutations!
Lather up with Clé de Peau Beauté sensory soaps and body creams, shop J.D. Staron for custom luxury doormats, Shiseido sunscreen for your ultimate skincare needs, & relax and juvenate your mood with quick meditations- whether youre on the go or at home on my Youtube page!
I Salute Gems & Jewels to the Goddess who wears her. Hear and live your inner Goddess with Glamour-ist, Attitude & Spirit!
Follow us on [Instagram] @caroleshashona