Intention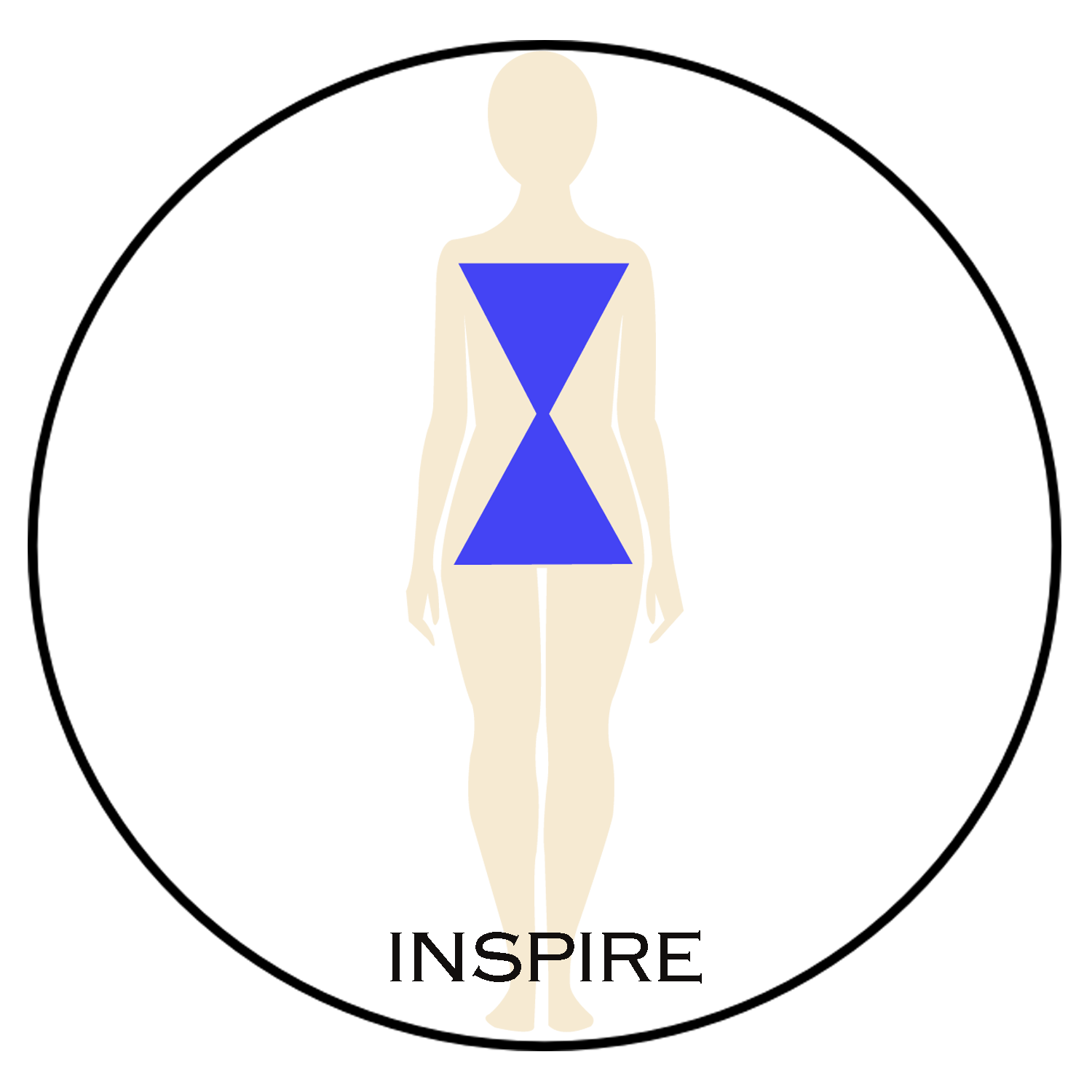 Inspire
Color will provide a powerful element to your home, a visual tapestry.
The High Priestess Collection
The Bracelet- My stepping stones I don for Imperial Power.
The Goddess- I wear my "Gem" for Power and Beauty.
The Coin- I wear my coin as a potent majesty to empower me. My life compass helps keep me on course.
Hello Goddesses! Your home is your sanctuary from the daily stresses of life. As a designer, I have found Fashion and Decor are two fields that are closely associated. One day, you're checking out handbags in emerald green colored leather, and the next day you find yourself loving a sofa in the same color! When I'm designing a room, color is important, as it affects your mood. If you seek to be "cheery and happy," then choose the bright and light colors. It all comes down to deciding what kind of "energy" you want in your space. For your first step, enhance a calm room by choosing soothing tones as your perfect choice. Read on!
Your Healing Home-A voyage for Spirit & Selfhood Guidance
The Heart of your Home without your personal input is a residence without any boundaries, inviting negative energy inside. The Glamour-ist must cross over her threshold to embark on a new journey (much as tradition which instructs a husband to carry his wife into a new home) to become a therapeutic environment. Your "Retreat" for inner comfort and security is your individual personality, Hopes, Goals, and Purpose, reflecting the Glamour-ist Home.
Putting together a great decor or fashion is actually the same process as getting dressed! Your wardrobe combines patterns, colors, and textures as you adore to adorn yourself every season. Your retreat will require the same regime. You don't buy a dress, handbag and shoes at the same time, do you? I say, to design and develop new concepts and ideas for your Sanctuary, look no further for developing concepts. Visit your local museum, gardens or gallery to build your dream home.
Color will provide a powerful element to your home, a visual tapestry. Color inspires, delights, soothes, calms and surprises. Bringing a fres, new color palette lifts your "Spirit." There is an excitement about purple; it can establish a joyful and uplifting room. As a color field, it holds its depth and dimension to bring fun, complexity and richness to a space. It's really so important to become aware of your color palettes. Learn how to combine colors to create your classic style! Do you prefer warm tones? Butter Yellow or Scarlet Reds are warm and inviting. Or do you prefer cooler tones such as Aquas and Sea-Greens to enhance your home, Serenity?
I often create interesting surface metallic textures when designing my High-Artisan Collections. Metals are perfect for home accessories, similar to putting on some jewelry. Embellish your home with beauty! From a wall bathed in antique silver paint to a collection of hammered bronze chargers, these metallic accents will add "Sparkle" to your space with wall coverings or wall art in metallic hues. A juxtaposition of texture flatters the room's mood. I love to position glass material and metals near soft textures, such as plush pillows or drapes to bellow in the breeze. This placement will offer you contrast-- visual excitement! If you prefer natural materials that have a retro vibe, combine High Gloss finish to your walls. Adding wallpaper will dramatically change your look to accessorize a space! There are many gorgeous patterned wallpapers these days. Choose from grand scale patterns, geometric, floral, natural and retro inspired designs. Muted tone-on-tone patterns will add visual depth and richness to your room. For example: Sea blue tulips are one of my favorites. Simply amazing for interior design right now!
The Glamour-ist Guide develops Fashion style. Head to my website at Shop High Priestess Glamour-ist Bracelets! Discover your way!
Discover the Spirit to enhance your Fashion and Decor. Mix, match, Have fun! The Glamour-ist experience for your personal style is within reach. Go for it!
Glamour-ist Home Guide
Romantic Spirit- soft, pale pink lingerie- roses
Couture Spirit- elegant, exquisite- one of a kind
Classic Spirit- polo, New York, equestrian, antique and tailored
Modern Spirit- sleek, minimal, high design
Bohemian Spirit- well travelled, worldly, colorful
Eco Spirit- simple, green, recycled
Jewelry as a Healing Art
I have a Zen-like approach to jewelry designs. While my past passion for Beauty and Juvenation is the inspiration for all my designs, I'm equally dedicated to details and versatility. I value having insight into the meaning of various stones, and I understand how the symbolism in everyday rituals can provide a meaningful framework for overall well-being. My luxurious inspiration for each stone in my Collections embraces the impressive natural colors of Earth, the tones of brown, black, red and blue. The Brown is found in clay deposits; the Black surfaces from the soot and dark soil found on the banks of the rivers; the red from Red soil; and the Blue from a mixture of paint from "blu." In each of my Black Diamond Collections, I offer gifts that appeal to all the senses, that affirm the deepest feelings between your Heart, Life and Art.
Join me as I use artistic license to travel on the "Orient Express." Transporting you across the World with amazing Cultures, History and Heritages. I often seek to blend the Ancient cultures from Greece, China, Africa, France & Italy, with symbolic patterns and distinct natural stones in bold-shaped, linear and abstract settings. My Tribal Collection whispers the stories and wisdoms of the women who hand painted each individual bead. African women don't paint for acclaim.   They paint for beauty and adornment of body, garments, accessories, and homes.
The Glamour-ist woman: The Activist, The Spiritualist, The Mother, The Friend....
Whether fairytale, pretty; sleek and sophisticated; spirited or edgy... Create passion for no other purpose than to live life with Beauty and a Heartfelt Home.
The High Priestess Meditation
Jewel Juvenation "Blessings"- Mantra Coin
May Peace, Harmony, and Joy surround you.
Place your thumb and middle finger together with your mantra coin in your left palm.
Keep both hands upward and in front of you.
Say HARI HARI HAR
Bring Harmony and Balance to you
Repeat daily
"Joie Vivre with Spirit!"
I Salute Gems & Jewels to the Goddess who wears her. Hear and live your inner Goddess with Glamour, Attitude & Spirit!
Fun Salutations
Proceeds of my Collections are donated. I seek to give back, helping to uplift our communities. The pure and lively multi-functioning rooms reflect the Modern Goddess. Color is personal, it's like a perfect hug in a cashmere wrap! Have a Glamour-ist moment- Combine the colors of your shoes to match stones Gem Guidance. Enjoy my style videos at High Priestess "Sparkle" Fashion. Head to Central Park, a favorite of mine to watch the leaves change with the season as you stroll, walk your dog or jog. Create your sanctuary for self- Juvenation and relaxation. Design your comfy room. Place a Buddha Guardian on your door, bringing Prosperity and Good Health this season. Charm the world, wear your Libra necklace this month!
Follow us on Instagram @caroleshashona
Author of Feng Shui Chic, Simon & Schuster
Blessings,
Carole Shashona
This post was featured on Links à la Mode fashion roundup by Independent Fashion Bloggers.
More fashion articles: