Intention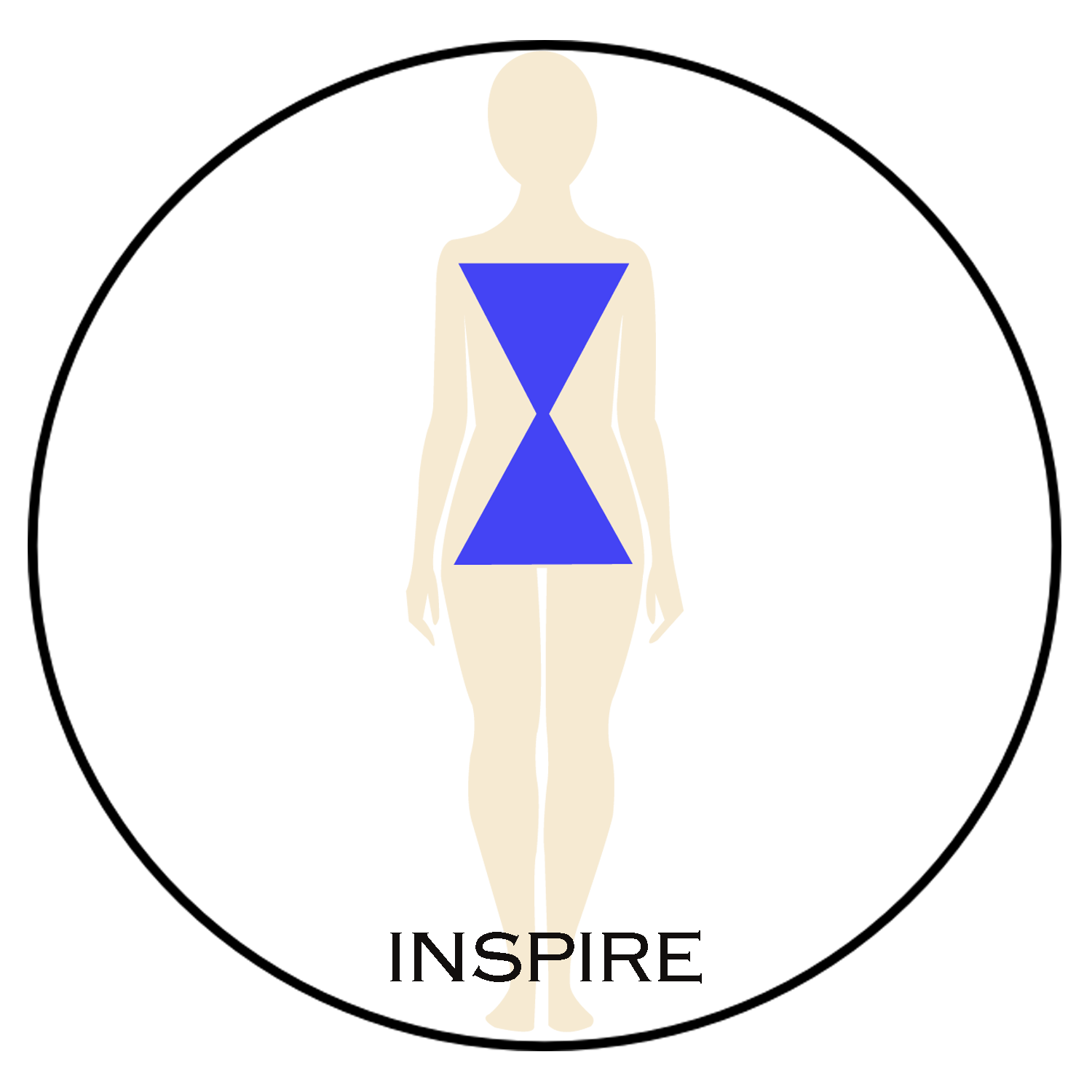 Inspire
Hello Goddesses! Learn to dance your way to Leadership.
Step One- Know your basics.
Step Two- Learn the fundamentals.
Step Three- Follow instructions.
Step Four- Practice.
Step Five- Breathe, stretch your limits.
I recall when I was very young, entering my very first dance studio. My emotions rose with excitement as I ran down the numerous flights of steps to enter the dance studio. Flying ahead of my Grandma, I opened the door myself to enter. Walking into the corridor, I heard girls shedding their outer clothing to change into their Dance Class uniform.
Hearing the riotous sounds of laughter echoing in the hallway, I followed these musical notes, leading me to enter the famous "dressing room." I viewed the drab interior filled with a carnival of colorful clothing! The illuminated overhead lighting highlighted the multiple pegs lining the interior walls over a long wooden bench. This flimsy seating was created for the dancers to carefully slip on their ballet shoes with satin ribbons, crisscrossing their ankles in preparation for their dance class. The large mirror is centered on the back wall, luring the dancers to view not only their front side, but their posterior as well. This taught me an important adage, The Modern Master, always views two sides.
The Glamour-ist Dancer Life Skills
One of the first things the Glamour-ist needs to Master is the five Basic Ballet Positions. Arms and feet must be in concordance. This is known as the First Position, Second Position, Third Position, Fourth Position, and Fifth Position. These basic moves begin and end in these Five Positions.
Glamour-ist Dance First Position
Prepare- Ground yourself
Place heels together, toes facing out, heels touch in full contact.
Modern Master- High Priestess
Arrive early. Balance time to discover new opportunities.
I followed the dancers as they stride to new formations, entering their battleground, A.K.A. the Studio. I gazed in wonderment, seeing the cascade of mirrors with wooden barres lining the room's walls, reflecting my fellow dancer's "images." I took position in this ballet lineup. I stand there questioning- How do they know where to go? How far away from each other do I stand? This ballet phenomenon feeds me with curiosity and bafflement. Not only to find my place quickly, but silently. I noticed each dancer respects his/her own space, as well as each other. Dancers learn not to injure each other as they stretch, bend, at their warm-ups at the barre.
Glamour-ist Dance Second Position
Slide feet apart, turned out-- heels separated by the length of one foot.
Modern Master- High Priestess
Be open - Learn new opportunities.
My eyes glanced, viewing the left side of the dance studio, noticing an elderly woman sitting upon the padded piano bench. The small upright piano rhythmic sounds echo, as I closed my eyes. l heard the pianist's rhythm "one, two, and three" chords. This strokes the walls like an army-sounding cannon, resonating sounds to which the dancer must respond to. I recall dancing in West Side Story responding to the beat of the infamous "one, two, and three" dancer's command.
The teacher is the Commander. Visualize a tall woman dressed in a long black skirt, donned with a black body leotard and black ballet shoes, entering the room. Calmness and silence automatically descend. Seated, watching us as we move with organized precision-- she hits her baton striking to lift the leg of the dancer. This is her team, this is her army. Dance is the instrument. She holds a wooden stick, similar to a conductor, commanding the studio orchestra with the written black notes on white paper, introducing the sounds for the dancer to follow. There is no riotous sense of color here. Legs are dressed in pink, black or white, helping define the visual silhouette of our dancer's muscles as we lift, bend, and breathe.
Glamour-ist Dance Third Position
Slide one foot forward, the heel of the front foot touches the arch of the back foot.
Modern Master- High Priestess
Align-- Relax your mind, stretch your body, Breathe.
I am Excited, Enhanced, and Entranced, watching my fellow dancers witness "bodies in motion." I notice how each new body alignment is often challenged. One dancer had a problem bending her leg outward, to lift to the desired position. Suddenly, this dancer extended her leg, higher and higher to new heights, I thought she reached Nirvana! How did she do that? She lifted higher than anyone else! This demonstrates when the Glamour-ist faces her challenges with practice and more practice, she will succeed!
Glamour-ist Dance Fourth Position
You can enter the fourth position from the third, by sliding your foot forward away from you. Your feet should be one foot apart.
Modern Master- High Priestess
Challenge yourself, finding a new way to excel!
We leave the barre formation, the Glamour-ist positions herself, walking to the center floor. Imagine the mirror is in front of these dancers, reflecting each other's body movements. The Mistress places herself front and center. I notice the quick formation-- some dancers head to the rear, not wanting to see themselves. Courageously, the Glamour-ist heads to the front line, waiting for the bugle-- in this case, the piano chord to begin.
Glamour-ist Dance Fifth Position
This is more demanding to execute fifth from fourth, place two feet in full contact with one another with the toes on one foot oriented as much as possible with the heel of the other.
Modern Master- High Priestess
Challenge yourself, be Courageous with Creativity.
The Glamour-ist High Priestess MasterClass- Now you can Dance!
[Plie]- bend-- bend the rules.
[Etendre]- stretch-- think outside the box.
[Glisser]- slide-- glide to new discoveries.
[Sante]- jump-- new opportunities.
[Touner]- turn-- new directions.
Getting dressed always requires the Glamour-ist basic sense for style often questioning- How should I dress? I always say, dress with a polished image. This message always evokes memories of my Mom stating "you must be dressed to look good, and feel great!" Dress up for a doctor's appointment or to attend an evening event! Your Glamour-ist code for life, always bolster your look and attitude with your Glamour-ist Adventurous Spirit.
Backstage
The Glamour-ist opens the curtain to the dressing room, changing from streetwear to rehearsal garb. The Glamour-ist dressing consists of wearing leotards, tights, and ballet shoes. The traditional colors of pink and black are standard as many dancers coordinate, mix and match their colors. The performer's long hair is styled with structured buns adorned with an array of bobby pins to hold the buns in place. The lingering scent of hairspray permeates the dressing room as she leaves.
Audience
I say, there's an exciting dress code for nighttime events. From cocktail to concerts, I offer the Glamour-ist a chance to show her allure wearing color to be a fashion magnet. Don gowns or dresses in [jewel tones or pastels]. If you are more inclined to wear deeper hues, add [fantasy] jewels when wearing your stunning bustier. This will provide a dramatic look with radiant jewel colors-- luxury I adore!
My High Priestess Jewelry- Backstory: A Tribute to [Goddess Love Necklace]
Reflections still the mind, as I recall a story told to me, by my Master.
The Lioness
Walks with compassion and responsibility for the environment and for all creatures, with her open heart. She is both a strong and passionate leader, at home in the barren wilderness.
Possessing the dynamic and creative energy, she is fearless with her head bowed-- perhaps, looking at her cubs, or is she looking upon the Earth? With a sense of relativeness to all things, she senses contentment. Her arms and legs carry her across the rugged terrain. Does she offer nourishment to others, as she crosses the dusty plateaus to a nearby watering hole? She gazes at the lingering Elephants frolicking in the water, snorkeling with delight, spraying mud, and sharing this magical abode with other fellow animals. Does the Lioness feel a sense of belonging or being connected with her fellow creatures? Suddenly, she hears men nearby-- Poachers? Sounding a roar deeply to bellow- Escape! Stepping forth as an instinct of protection. Fearing being captured, she stands panting. Feet firmly planted in the Earth, focused and grounded. She is called The Great Mother- The Warrior. Feeling the men's presence coming closer and closer her energy drifts-- fear allows her shallow breath. Weakened, she gazes upward, feeling their presence. Captured! Her selflessness, her sacrifice, her grounding energy-- she is now surrounded in an iron cage.
Her shoulders drift downward slowly as she recalls a joyful past. The desertland feeding her litter, feeling Pleasure, not Pain. These distinctive feline lines of light and dark outline her amber Lioness body with piercing blue eyes. She watches and gazes as children stroll by her cage, reminding her of her endless past filled with possibilities. Saddened and sensing-- no more, Freedom.
To the Glamour-ist, I have found-- Live your life with Passion! notice in your shadow, a new form will emerge, illuminating the Glamour-ist within yourself. Life is a Dance-- Express it! Happy New Year- filled with Joy, Love, Prosperity, and Growth!
Blessings, Carole Shashona
Fun Salutations!
Wear the Tiger necklace [Goddess Love Necklace] on Feb 1st: Chinese New Year- Celebrate the Spirit of Tiger this year with courage, adventure and love! For a delightful night out- check out your nearest event centers for the ballet performance of Swan Lake. Enjoy a night out with your friends at the [Segerstrom Center], and the [American Ballet Theatre]! For timeless and classic dancewear- Shop [Capezio] for dance shoes & leotards. To achieve the perfect nude nail polish- Shop [Christian Louboutins] latest collection! Dive into the past at the [MET] to view Edgar Degas's Collection of Art. Learn your own personal ballet routine with an at-home barre- Shop them at [Ballet Barres]. Need classroom structure? Try a Pilates class at [Pilates Plus] in Newport Beach. Contribute to Elephant and Lion rescues by "adopting" and donating to the cause at [WWF] and [IFAW].
I Salute Gems & Jewels to the Goddess who wears her. Hear and live your inner Goddess with Glamour-ist, Attitude & Spirit!
Follow us on [Instagram] @caroleshashona
[Author of Feng Shui Chic, Simon & Schuster]