Intention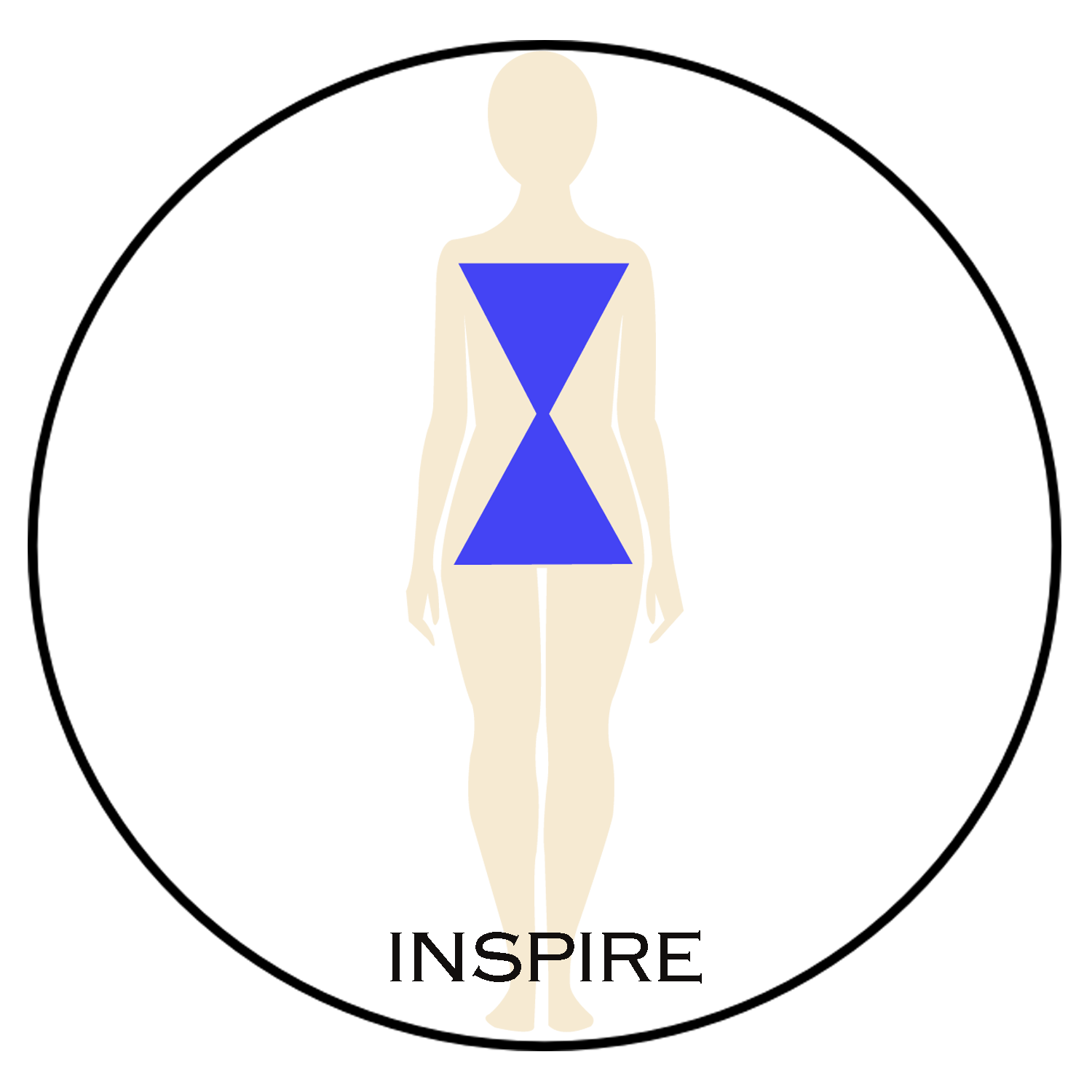 Inspire
Hello Goddesses! I loved visiting my Grandmother in Venice. When visiting, I was greeted by streets adorned with historic salons, Ancient dungeons and delightful shimmering waterways. These elements always captured my heart as I gazed upon the infamous Laguna. Dramatic and mysterious with music and Opera embellishing the landscape, the beauty of Venice has inspired my Arts and Jewelry Collections with whimsical creations. The Renaissance portraiture of symbolic gems, rich silks, and brocades, showcased striking pieces. One marvels at their creators, Murano Glass. My very first design reflected this "historic sanctuary" with sparkling colors and art creations with imaginative palettes applied to my crafts. My designs flourished in innovative ways, challenging the boundaries between art and jewelry creations.
 
You will find me relaxing in my room in The Gritti Palace, after touring the city. The views of the Grand Canal in the dawn light caress my Spirit, soaring with originality within this magical setting. I say, the Gritti is a Palace, the epitome for luxury like no other, with her own Venetian style. Picture entering within her historic entry with Ancient wooden flooring luring you within. The rich history of natural colors of luscious silk draperies adorned the windows and Murano Glass chandeliers graced the coffered ceilings. The Girandole mirrors reflect the playful images within, heralding the juxtaposition in surprising classical combinations that play well together in unexpected ways.
 
The concierge team is very dedicated to advising personal destinations. They are experts for all pleasures you may seek. Often, I traveled by motorboat or gondolas for many joyful excursions to lunch at the famous "Lido di Venezia." Afterwards, I enjoyed reflecting upon numerous memories of exploring the exceptional art at Peggy Guggenheim's home, The Palazzo Venier dei Leoni. In the evening, the theatre, Teatro La Fenice is a must!
 
[What to Wear Where]
The Glamour-ist is authentic, and long been a fashion magnet, searching for the fabulous when shopping or enjoying her meals with high energy! With hair tousled by the wind, the Glamour-ist dresses with casual elegance layered with [bracelets] she adores. Venice, afterall is your place to see and to be seen, perfect for the Glamour Galore!
 
In the chilly or rainy winter months while touring Venice, I wear the latest fashions with my Bohemian Spirit, combining jeans, tops, or designer pants with oversized sunglasses, and of course jeweled boots, perfect for cocktail hour. In the evening, I quickly change my [jewelry] to match the fantastic culinary delights. Tonight it's seafood! I don the undersea treasures of [Coral], [Turquoise], and [Aquamarine] encrusted with [Black Diamonds]. It's really important to tie things together. I reflect the colors of food with the notable sea creatures, sparkling dressed in silver blues or vivid reds. Elevate your energy with a splash of colorful gems with your fashion style, a fabulous must do!
 
Where else to meet? The elite global gather and celebrate at Harry's Bar! I don my stiletto heels with the chic dress to enjoy an evening, seated upon a traditional chair with pendant lights illuminating above. Venice is my favorite place to gather with friends. I love exploring, finding hidden treasures of Art, Nature and Spiritually, and of course Peach Bellinis.
 
Holidays Tastings!
Confidence and creativity are joined at the hip, as you swing and sway to enter the kitchen this Holiday Season. I've created the following recipe for you to enjoy a delicious lunch or dinner by candlelight. The Glamour-ist will impress your friends and family as you ladle and handle this glorious risotto recipe. Some of the recipes I've listed without the ingredient amounts. I do it by intuition. But, as Frankie says, "Do it your way!"
 
My family originally lived in Venice. Veneto's most favorite dish is "risotto," a sensory delight that is very common in Italy. Indeed, with lots of freshly grated parmesan cheese on top, it's a culinary delight. Have the water ripple like small waves as it cooks, and stir the rice spoon by spoon to the liquid. Enjoy the addition of Red Snapper, stuffed with fennel, garlic and wine. It will be the divine way to dine. Apre, to cleanse your palette, arugula salad with olive oil and lemon is perfecto!
 
Emeralds and Salads- Bring it On!
These fabulous natural wonders will lift your spirit, so dear to your heart. You may ask, "what do [Emerald] and salads have in common?" They're both green and I love both!
The more the merrier!
The bigger the better!
Good to wear- A good treat for all seasons!
P.S. Don't forget to wear your Emeralds from head to toe.
 
Carole's Venetian Risotto
Ingredients:
1 small onion, chopped (about 1/3 cup)
1 tbsp butter or 1 tbsp margarine
2⁄3 cup arborio rice, uncooked
2 cups water
1 tsp chicken bouillon
1 dash black pepper
1⁄4 cup parmesan cheese or 1/4 cup romano cheese, grated
 
Instructions:
Melt butter in a medium saucepan. Add onion and saute 1 minute. Add rice, then cook and stir for 2 minutes more. Stir in water, bouillon, and pepper. Bring to a boil; reduce heat, cover, and simmer for 20 minutes (don't lift the lid!). Remove the saucepan from heat and let it stand, covered, for 5 minutes. Rice should be tender but slightly firm, and the mixture should be creamy (if necessary, stir in a little hot water to reach desired consistency). Stir in parmesan cheese and serve!
 
Carole's Bellini Brunch Cocktail
Caposaldo sprakling peach moscato
St. Germain
Fresh lemons
Serve over ice- tableside
Enjoy Beauty Nutrition- Away from the Table
[
Jewel Juvenation
] for Beautiful Moods, Accent
Breathe
- for Beauty
The power to feed your beauty and health from within is your foundation. Breathe for looking and feeling your best. I want to share other powerful ways for you to build your beauty pantry to sustain your daily life. This means revving up other beauty players that influence the way you look and feel inside-out and outside-in. Nurturing you with every bite. I glamorize beauty in the way you feel, with color and stones, that will nourish you even more- a beautiful you! 
Witnessing the effects of stress on your appearance only will worsen the cycle. I believe your perspective for emotional health is partaking to a new appreciation for beauty, from inside-out, outside-in. Your mind has the power over your beauty and health that can't be overstated. Health requires self-acceptance and self- love! Boost self-love with a boost from mother nature. Let's begin by Breathe for Beauty! Every Black Diamond rondelle adorns my Jewel Juvenation [
bracelet
], this is an important feature, helping you with a daily quick reminder to self love and breathe. Each rondelle is your gentle reminder to help guide each step of your Glamour-ist journey. You will find the energy rubs off, in many other areas of your life as well. 
The Winter- Jewel Juvenation Pantry
Serenity, Escape, Indulge
Ruby, Garnet
- Beauty, Romance and Love
Onyx-
Repels Negativity
Pearl, Sapphire, Lapis
- Communication and Clarity 
Not surprising, Venice, the name is synonymous with love and saluted as the Queen of the Adriatic. Often recognized as the fashion icon, this is the city of chic style. Her philosophy is like her vision-- seeking Joy, Beauty and Spirit with a sense of airiness and openness for the Glamour-ist to enjoy serenity and beauty. May her golden light surround you, awakening the beauty in your heart. This Holiday I toast you, the Glamour-is, t providing the fruits of wisdom, nature and beauty with friends, family and love. Reminder, what you behold, you become! Thank you for sharing this joyous season with me! Wishing you a Merry and Happy Holidays filled with Joy!