Intention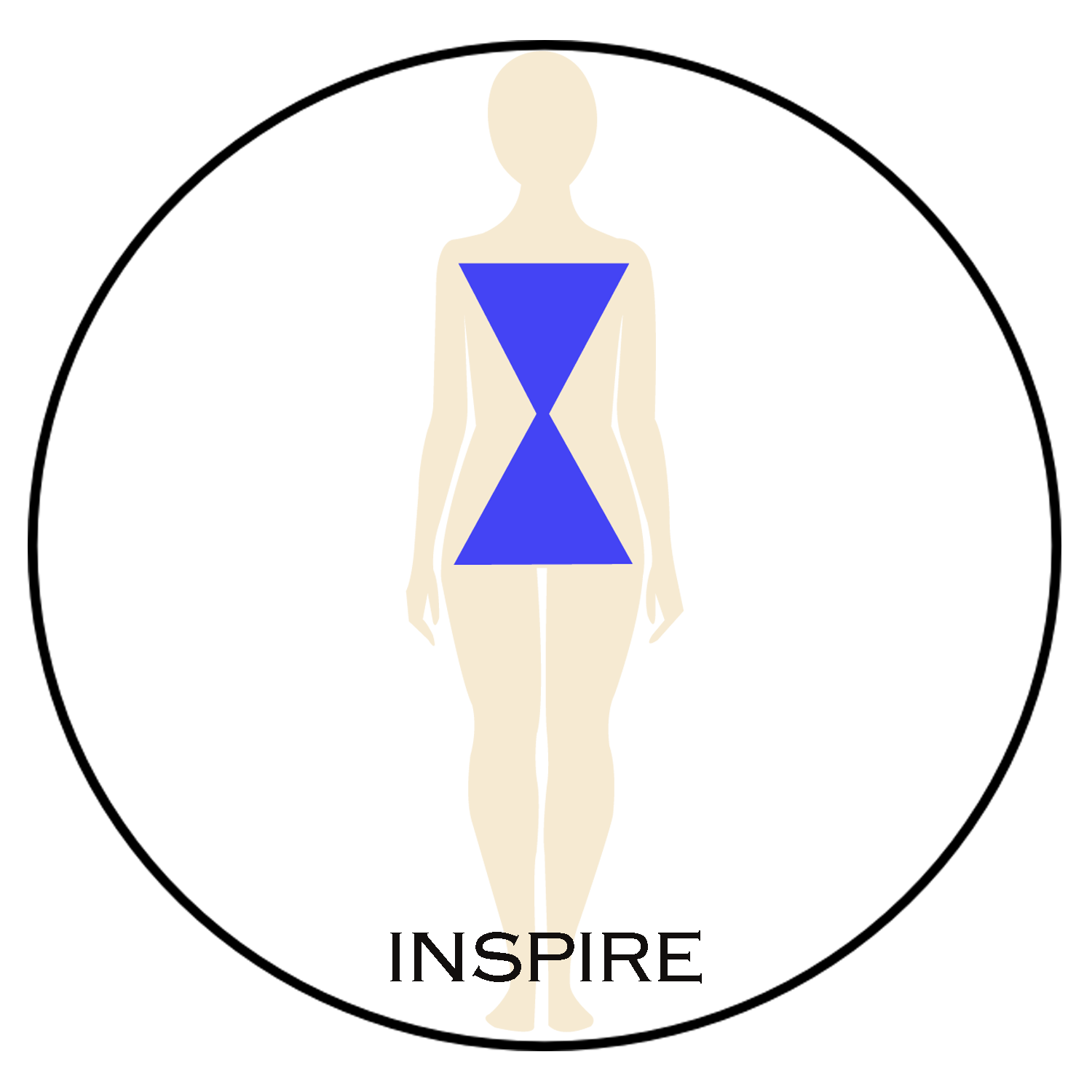 Inspire
The Kitchen- Sacred Place for Creative Incubation.
The Mantra- I am a Goddess.
The Coin- I wear my coin as a potent majesty to empower me. My life compass to keep me on course.
The Kitchen- Sacred Place for Creative Incubation.
This Valentine's Day light your Fire! With courage, you will face your stove with faith, confidence and kindness. Do you remember watching Wonder Woman on TV? When facing her opponent, she was dramatically dressed in leggings and leotard with sword in hand, wearing a magical cuff bracelet! I now bestow and name you the "Kitchen Goddess." You are the gorgeous Gem Empress that mirrors your stylist fashion, wearing a "little black apron." Pair your fashionable kitchen attire, with stiletto heels - red soles of course - and don your Gem Empress bracelet on your left wrist. As you thrust your arm forward, wooden spoon in hand, go forth to face the pot! You are a magnetic force of energy. A sensationalist, who loves to enjoy every aspect to create meals for self and loved ones. Upon rising in the morning, you have scheduled what items need to be shopped. As you walk or drive to the market, you head right to the raw material source, where the fresh veggies and fresh fruits are displayed in glorious colors. In a relaxed tone, you then ask for the freshest ingredients for your artful cooking. Returning home, you then enjoy the process of unpacking your gorgeous selections. With raised eyes to your kitchen ceiling, ask for guidance in silent prayer to create a beautiful Valentine meal. The cooktop flame ignites to fill your heart and spirit with delight, connecting you to your divine "Feminine Spirit." I then say "Let's Cook!"
Your playground is your kitchen, but knowing when not to cook and when to cook will have you discover your inner & outer Albergo. Certainly if you're in a bad mood, clean the clutter, light a candle and open the window. Turn on music, say a prayer for confidence and perspective, both are a must to learn to cook, however, confidence is increased by experience. Remember to embrace the challenge for all new recipes, keep salt and pepper nearby to season your dishes with a dash of love. What to Wear Where- Black Diamonds & White Diamonds your kitchen will have you embrace the Goddess you are in no time, and will have your inner chef master your very own signature style-- Risotto!
Let's Begin with the Salad
Glistening in the moonlight and seated upon her throne room is Cleopatra! Now here is a woman who knows how to capture a man's heart in Empress style. With emeralds laden upon her arms, neck and fingers and helpers waving palm fronds, you may be asking—how did she capture the heart of Julius Caesar? What did she announce to him when he showed up in her tent with his latest land conquests? Did she say, "Let me whip you up a salad in my kitchen and I'll name it Caesar salad"?" I love all jewelry and most food. These fabulous natural wonders will lift your spirit so dear to your heart. You may ask what do Emerald Gems and salads have in common? They're both green and I love them both!
Emeralds and Salads- Bring it On!
The more- the merrier!
The bigger- the better!
Good to wear- A good treat in all seasons!
Let Me Entertain, You!
Confidence and creativity are joined at the hip as you swing and sway to enter your kitchen. I have created the following recipes for a delicious lunch or dinner by candlelight, with stunning colors from pink to red for the perfect evening Valentine tête-à-tête. As you face your recipe challenge, you will impress your friends and family with ease as you ladle and handle this glorious risotto recipe. Some of the recipes I have listed with the ingredient amounts. I do it by intuitiveness, but as Frankie says "do it your way!"
My family originally came from Venice, Veneto's most favorite dish is risotto"- strawberry risotto. It is a sensory delight with the perfect colors for this Valentine's luncheon or dinner. It may seem odd to many of us living in the U.S. This magnificent risotto is made with fruit. However, it's very common in Italy, added with lots of freshly grated parmesan on top! Have the surface ripple like small waves as it cooks, and stir the rice spoon by spoon with liquid. Enjoy the addition of red snapper, stuffed with fennel, garlic and wine-- It will be a divine way to dine. To cleanse your palate after, the arugula salad with olive oil and lemon is perfect. Don't forget to wear your emeralds from head to toe!
I toast you, the Gem Empress, the magnificent Kitchen Goddess, providing the fruits of wisdom, nature and beauty with friends, family and lover. I salute -- Gems & Jewels to the Goddess who wears her. Happy Valentine's Day! Hear and live your inner Goddess with Glamour and Sacredness.
Recipes
Risotto di Fragole (Strawberry Risotto)
Ingredients:
4 tbsp unsalted butter
1 small onion, finely chopped
1lb strawberries, hulled
1¾ cups red wine
1-quart hot chicken or vegetable stock
⅓ cup whipping cream
6 tbsp freshly grated parmesan
Freshly ground black pepper and salt
Instructions:
Melt the butter in a heavy bottomed saucepan and fry the onion until soft and translucent. Add the rice and stir to coat it with butter and onion. Slice ½ the strawberries thinly and stir them into rice, then add half the wine. Cook until the strawberries become pulpy and wine is absorbed. Add remaining wine and stir into mix. When the wine has been absorbed by the rice, begin to add the hot stock, ladle by ladle. Stir each ladle full of stock into the rice, let it become absorbed, and then add more stock. Don't rush this process. When all the stock has been added and the rice is about 3 minutes from being ready, stir in almost all the remaining strawberries and let them become soft and pulpy. Stir in the cream and parmesan. Add a little salt and plenty of freshly ground black pepper. Arrange Risotto on a platter, garnish with the reserved strawberries, and serve at once with extra parmesan if desired.
Orata al Forno con il Finocchio (Baked Red Snapper with Fennel)
Ingredients:
2 red snapper
6 tbsp olive oil
2 large bulbs of fennel, very thinly sliced
⅓ cup dry white wine
Salt and freshly ground pepper
4 cloves of garlic, sliced in half
Instructions:
Wash the fish carefully and pat dry. Line an ovenproof dish with foil, leaving enough overlapping to wrap and cover the fish completely but very loosely. Oil the foil lightly on the inside and then lay the fish on top. Stuff the fish with fennel slices, and arrange the remaining fennel under and around the fish. Close the foil over the fish and bake in a preheated oven 350° about 1 hour or until fish is cooked through. Serve hot, unwrapping at the table for the best effect.
Patate Arrosto al Limone e Rosmarino (Roast Potatoes with Lemon and Rosemary)
Ingredients:
12 medium sized potatoes, peeled
½ cup olive oil
2 lemons, thickly sliced
Large spring of rosemary, broken into small sections
Salt and freshly ground pepper
Instructions:
Cut the potatoes in half lengthwise and then in half again so as to make segments shapes. Put them in a bowl and pour olive oil over them; roll them in the oil with your hands to coat them very thoroughly. Tip the potatoes in a roasting pan and add the lemon slices, putting them underneath the potato segments as much as possible. Put the rosemary sections here and there and season the potatoes generously with salt and pepper. Place the pan in a preheated hot oven 425° and bake about 50-60 minutes, turning the potatoes over occasionally. When cooked they will be lightly browned and tender all the way through.
Insalata Verde (Special Green Salad)
Ingredients:
4 hearts of crisp lettuce
Handful of basil leaves
Handful of Arugula leaves
8 scallions, green parts only
2tbsp white wine vinegar
½ tsp salt
3 clove garlic, crushed with the side of a knife
½ tsp coarse grain mustard
6-8 tbsp olive oil
Freshly ground black pepper
Instructions:
Shred the lettuce very thinly with a sharp knife. Arrange it on a wide, flattish platter. Tear the basi into pieces and scatter it on the top. Chop the arugula coarsely and scatter it on the top. Slice the green part of the scallions into small sections and spike this all over the top. Cover the salad and place in the refrigerator until required. Mix the wine vinegar and salt together until the salt together until the salt has dissolved, then add the crushed garlic and stir. Add the mustard and stir again, then continue to stir as you pour in the oil. Add freshly ground pepper to taste and let the dressing stand about 30 minutes before removing the garlic. Pour the dressing over the salad and toss well. Serve immediately.
Carole Shashona Designer High Jewelry- Shop Online Iconic Collection
Follow us-
High Priestess Invite; The Gem Empress wears her "Jewel Tools" to Protect her journey, with Glamour, Attitude, & Spirit.
Blessings,
Carole Shashona