Intention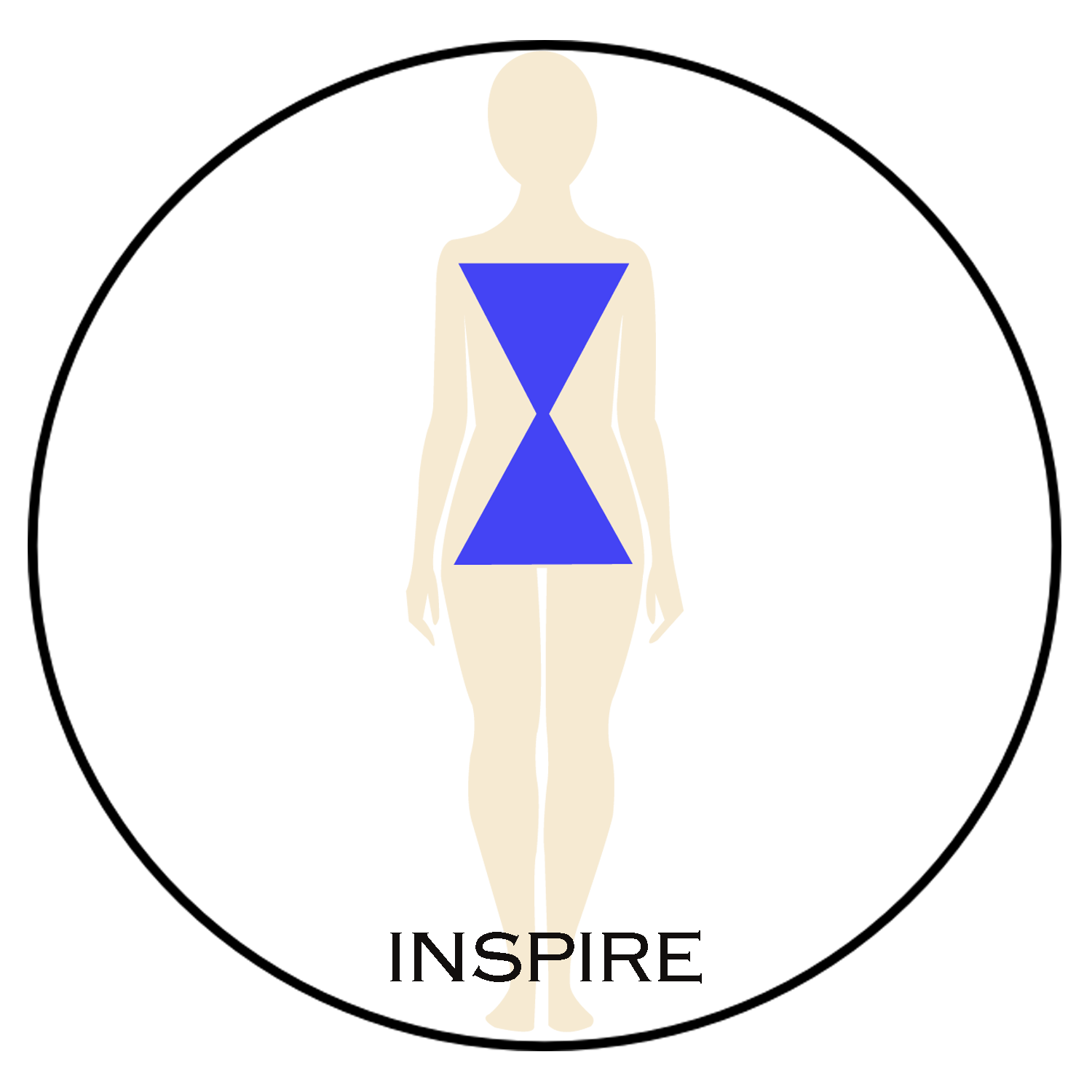 Inspire
Your Style- Your Silhouette, Own it !
The High Priestess Collection
The Bracelet- My stepping stones I don for Imperial Power.
The Earrings- Wear to halo your face, as a conduit to hear laughter.
The Coin- I wear my coin as a potent majesty to empower me. My life compass helps keep me on course.
The Five Empress Goddesses are my highly developed energetic system for Wellbeing. Quite simply, your body is elevated with each gem's natural vibrations. I have designed my High Collections for women to obtain their full potential with Sensuality, Confidence and Courage.
Style and Glamour often aren't inherited, even for icons, movie stars or "ladies who lunch." These women have developed their inner style potentials. Through my experiences, I have built a creative bridge, sharing what I've learned. My ballet form and the development for my arts emphasize the silhouette of bodies capturing the beauty and the form of the individual-- where glamour is prized!
We are all born with a blank canvas. This helps us to develop our own individual style persona, with expression, clothing and makeup. You really don't want to look like every woman, clone or celebrity. You do want to create a "style" of your very own to reflect you! Below, I have listed some personalities with their signature styles to illustrate.
Karl Langerfeld- White ponytail
Anna Wintour- Bob and Shades
Edith Piaff- The Little Black Dress
In the late 70s or early 80s, Elle Magazine was recognized as the "Fashion Bible."   This was the era for big hair, red lips and the prototype for Jerry Hall; she carried the bold elegance representing the sophisticated vision for style. I recall, seated in the front row with my Mom, attending the Fashion Week designer runway shows. These were often attended by fashion editors and the elegant women to honor the "Master Designers" and models as they strutted the fabulous iconic catwalk, individually constructed for each event. The fashions of these times were defined with shouldered jackets and pencil skirts, hemmed just below the knee with slits to the thighs. The rich, righteous kaleidoscope of colors of fuchsia, bright green and exaggerated graphic prints added the visual homage to each designer's signature palettes. Each show was a design fashion theatre! The sounds and scents were visionary delights, often transporting me with the dramatic sounds to an illusory world. I absorbed it all-- every single detail. For you see, this was the era for the flashy colors in fabulous clothing to have fun. After hours, we would join the jet set to dance the night away amongst the style icons of the "Fashion Revolution."
I have amassed collections, if not volumes, about Fashion, Art and Photography. Graduated from F.I.T. for Art and Design I have been taught the intellectual exploration of how Art and Fashion have influenced each other throughout the centuries. Art and Fashion are a perfect fusion. For example the collaboration of Saint Laurent and Picasso, their historical and contemporary perspectives often intrigued me with bottomless interest. Artist Erte drew with passion, striking arabesque poses of the sophisticated women for both sculptures and prints.
Know who you are
Express your creativity
Edit your wardrobe
Lead you to your destiny
Your silhouette is your building block for style. Your body outlines you! Picture yourself silhouetted at midnight, with the moonlight shimmering behind you. Your lover will know you by your distinctive shape.
This is a perfect moment for you to consider your best assets. It could be any part of your body. Once you have isolated your sweet spot, let's add a gem to highlight your featured asset. Accessories are the easiest adornment. Adapt your body shape with a featured gem.
The High Priestess Guidance  
Love Empress Characteristic- Smaller Breasts, Larger Hips.
Love Empress- High Jewelry- Draw the eyes to your face. Add colorful gems to elongate the body line with a mid length necklace with pendant focus and bold earrings.
Love Empress Talisman- Amethyst Bracelet
Goop- Highlight the Decolletage
Strapless, sweetheart, off-the-shoulder - opt for any neckline that puts those sexy collarbones on display.
Prosper Empress Characteristic- Strong Shoulders and Arms.
Prosper Empress- High Jewelry- Draw eyes upward with small earrings or hoops. Wear colorful necklaces that sit close to your collarbone.
Prosper Empress Talisman- Malachite Bracelet
Goop- Spotlight the Stems
Balance the inherent sexiness of a thigh-grazing hem with extra volume (puff sleeve, balloon sleeve—you choose) on top.
Protect Empress Characteristic- Long, Lean and Willowy
Protect Empress- High Jewelry- Add curves to create feminine contours with tiered earrings and embellished necklaces.
Protect Empress Talisman- Camel Bone Bracelet
Goop-  Accent your Upper Body
Draw the eyes north with "aren't-you-cute" details like faux-horn buttons, dainty ties, or a nipped-in empire waist.
Inspire Empress Characteristic- Curvaceous Bust and Hips
Inspire Empress- High Jewelry- Add small earrings with long necklaces to elongate the neck and lengthen the body silhouette.
Inspire Empress Talisman- Onyx Athena Bracelet
Goop- Play up the Petite Frame. Warrior III, anyone?
Never lacking leg room and having a lower center of gravity-are just two benefits of being on the shorter side. Here's another: Abbreviated hemlines are never a challenge.
Nurture Empress Characteristic- Curvy, Minimize Midsection
Nurture Empress- High Jewelry- Choose Medium earrings with short necklaces and/or a pendant focus.
Nurture Empress Talisman- Tigers Eye Bracelet
Goop-  Compliment Those Curves
Shine a spotlight on an hourglass figure with a body-skimming tank or a pattern-happy dress that plays with proportion (a high neck has big "my eyes are up here" energy).
Long Neck vs Short Neck
Measure the tip of your head, to your bra strap. This is known as your "Entry Room." If you have a short entry, let's elongate your body line with shorter earrings and a long necklace. Choose long earrings with a delicate chain, with focus on rings and bracelets.
Long entry, (lots of space) draw the eye upward to your face with tiered necklaces. Add glamorous statement earrings.
My Mission Is to awaken women with fashion as a tool to guide your individual destiny. The only limit to your dreams is "Action"!
Keep your dreams and life intertwined together. Become the Empress Goddess you're meant to be!
Many years ago, I was seated with my Master in Hong Kong as he poured me tea. It overflowed...Startled, I said to my Master "It's spilling over!" To which my Master replied "Yes, Carole. If your cup is spilling over, how can I give you anything?"
I welcome you, Dear Reader, to come with an empty mind to open your unlimited potential. This is your invitation to my eloquence, to love life with Spirit and Style.
I Salute Gems & Jewels to the Goddess who wears her. Hear and live your inner Goddess with Glamour, Attitude & Spirit!
Goop recommendations sourced from The Joy of Dressing for Your Body Type Article at: https://goop.com/style/outfitting-ideas/how-to-dress-for-your-body-type/
Author of Feng Shui Chic, Simon & Schuster
Blessings,
Carole Shashona
---