Intention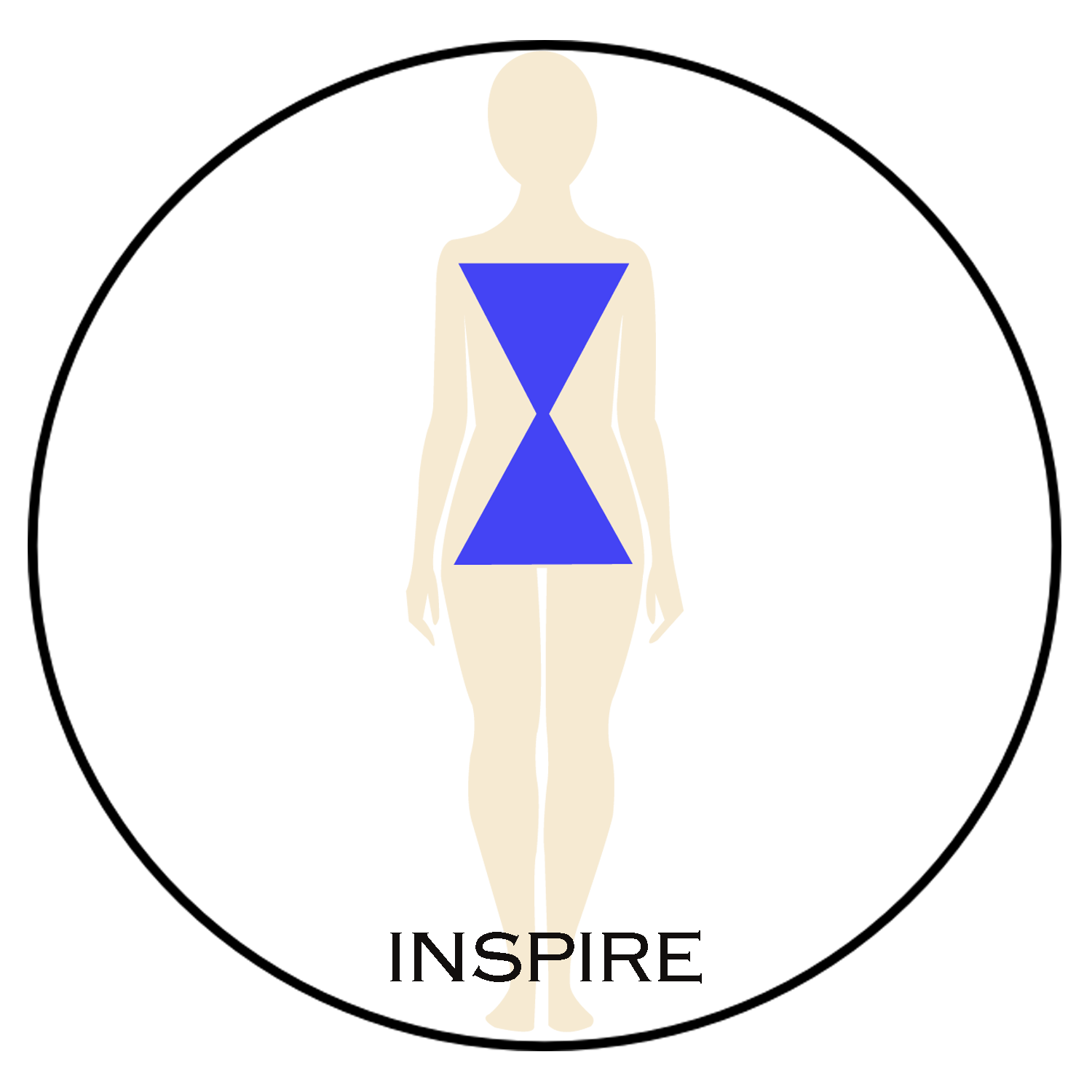 Inspire
Each gem will have you feel great--and let's not forget, it makes you feel gorgeous!
The High Priestess Collection
The Goddess- I am "Gem" Power
The Coin- I wear my coin as a potent majesty to empower me. My life compass helps keep me on course.
Eye Amulet- Symbolic of the mother's eye- The protector- eyes behind my head.
The only limit to your dreams is your imagination. If you envision the positive, you can make it happen. Turn your vision into reality with the color of gems, spiced full of energy! It's the perfect food and fuel to ignite your imagination. When wearing lively jewel colors for fun and strength, don pastel gems - dainty and pretty for romance and compassion - to lure positive spirit. Gems always look at the bright side of life; they glitter and shine, remaining beautiful. This image will have you capture the gems' "Spirit of Seduction."
Jewelry embellishment will communicate your personality. I say to live a fruitful life, you must first "declutter your mind," add a touch of spirit for inner growth. How often do you take the time to organize your jewelry box, drawer or even your jewelry pouch? I am a New Yorker. I adored living in the "Big Apple," making the most of each day with valuable lessons to create quick decisions to magnify "power" at my fingertips in a New York minute. This learned skill will help you feel energized and accessorized with less stress, adding more structure to your life.
I love to cook! I often created food pantries for my home and clientele to create storage for food staples. Organizing your food pantry will be no different than learning how to organize your jewelry box. "Declutter" will have you prepared for any last minute emergencies -lunches, P.T.A. and even Zoom meetings - lowering your stress levels to give you free moments to explore.
Blade- Start skating, for protection of course wear a helmet.
Boat- Feel the wind on your face. If in New York, ride the upper deck of a water taxi.
Bicycle- Pedal power! Discover new areas and new neighborhoods. Be super happy and energized.
Gem Seduction- Awaken your Five Senses with the 3 C's- The Challenging Journey
C-- Calm- Your stone is authentic. To be authentic, learn to accept yourself. Let's begin, to start with "eye contact." Your eyes are the ambassadors to your power. Place your gem in your hands, see how it looks? As you gaze upon your stones, what memories does it evoke? Is it positive? Ask yourself what are your current needs and desires? If your jewelry no longer enhances your seasonal wardrobe or Life & Style, make room to "Let it go!" Calm conveys organization. Sell, give away or auction! This will help you organize and best of all, "declutter your mind!"
C-- Care- In France "Le Bees" is a double cheek kiss. As you kiss, you are touching! Feel like royalty when you are wearing your gems, uniting Body, Soul and Spirit. So colorful and pretty, the stones' embrace will emphasize your strengths to nurture yourself by developing your passions, to follow your destiny. Care is intertwined with memories, a very emotional experience. Forgive your weaknesses, face them and move on! Mistakes are yesterday's news. What matters is what you do today and tomorrow. Do you feel you're aging? You've earned your lines.   Live life to fullest, and earn more! We all have emotions that need to be mended or reset. Feelings are like loose stones- Restring, Redesign or "Let it go!" With this thought, you may ask yourself if it is difficult to let go of old jewelry? Are your jewels representing old relationships or negative emotions? With care, discover the new. Congratulate yourself for moving on!
C-- Clarity- Sound your Mantra! Your voice has words for power. Even in this era of texting, your sayings are magical. A quick thank you, or sounding "OM," hearing your name whispered by your lover, is seductive. Gems will remind you within five minutes of waking up to set-up your intention for the day. Picasso voiced "Life is an empty white canvas, design it and make it magical!" Gems are perfect therapy to don with a quick reminder to have fun and become childlike They help you feel ebullience and joyful as you jump up and down, or run in the fields of flowers barefoot. Laughter lowers blood pressure to fill your heart with happiness. Jewelry ignites your inner fire, delights your face and future nwith light.
Diamonds and Silver for the Goddess
I see the world and objects for your affections with the wonder of a child when designing Collections. My belief for each gem is my art form, with a very distinctive term I call "Therapy." Just like people aren't perfect, no two gems are alike. The Gem Empress is original, natural, representing her raw emotions by selecting color, form and settings, offering the world her charm and seductions.
I often spent my Summers traveling to the French Riviera. Jewelry was, and still is, the glamorous "Spirit" for everyday life. The luxurious freedom of wearing gems becomes a sensual caress in the Mediterranean sun. Feel romantic all day long!   It is the European secret for feminine power. When switched on, jewelry is power! Be mindful of when, and how, to wear it!
Your gems remind you when to undertake challenges, or when you're ready to reinvent yourself. You may want to try new gems to interact with the world, to bring you joy.
What to Wear Where- The Gem Goddess is aware of her sensuality, and how it translates for movement, speaking and gestures.
Gem style allows you to know who you are and who you are not.
It will communicate what you want to change as you navigate different phases of your life.
Edit your wardrobe to lead you to your own destiny.
You don't want to look like every woman or clone a celebrity
Create a style that transcends your individuality.
Meet the Gem Coach
I am your Gem Coach to assist you Declutter and Organize. You can never have enough Pearls or friends. Like a string of pearls or loose stones, you will create a network of authentic people who are generous about connecting, developing your passions and making life and work pleasurable. These efforts will enrich your life with more time for yourself, less stress. Imagine that! Once you have developed your signature style, commit to it- always be loyal to your Gems!
The Totem "Gem Empress"
Celebrate Goddess Power--"May the force be with you!" Each gem will have you feel great, and let's not forget, makes you feel gorgeous! My tribute to the Gem Goddess who aspires to have "it." The charm, the quality and attitude with seduction, style and confidence will make life and everything in it beautiful! I have designed the Five Goddesses to be interchangeable Collections with their enhancing individual colors, attributes and energies. The Authentic Modern Icon Goddess is your symbol to wear in honor of your divine feminine Sacred Essence. Each Collection will add Vitality and Spirit to wear each day, guiding you to your North Star. You'll never want to take them off!
I salute-- Gems & Jewels to the Goddess who wears her. Hear and live your inner Goddess with Glamour and Sacredness.
Carole Shashona Designer High Jewelry- Shop Online Iconic Collection
Follow us-
High Priestess Invite; The Gem Empress wears her "Jewel Tools" to Protect her journey, with Glamour, Attitude, & Spirit.
Blessings,
Carole Shashona