Intention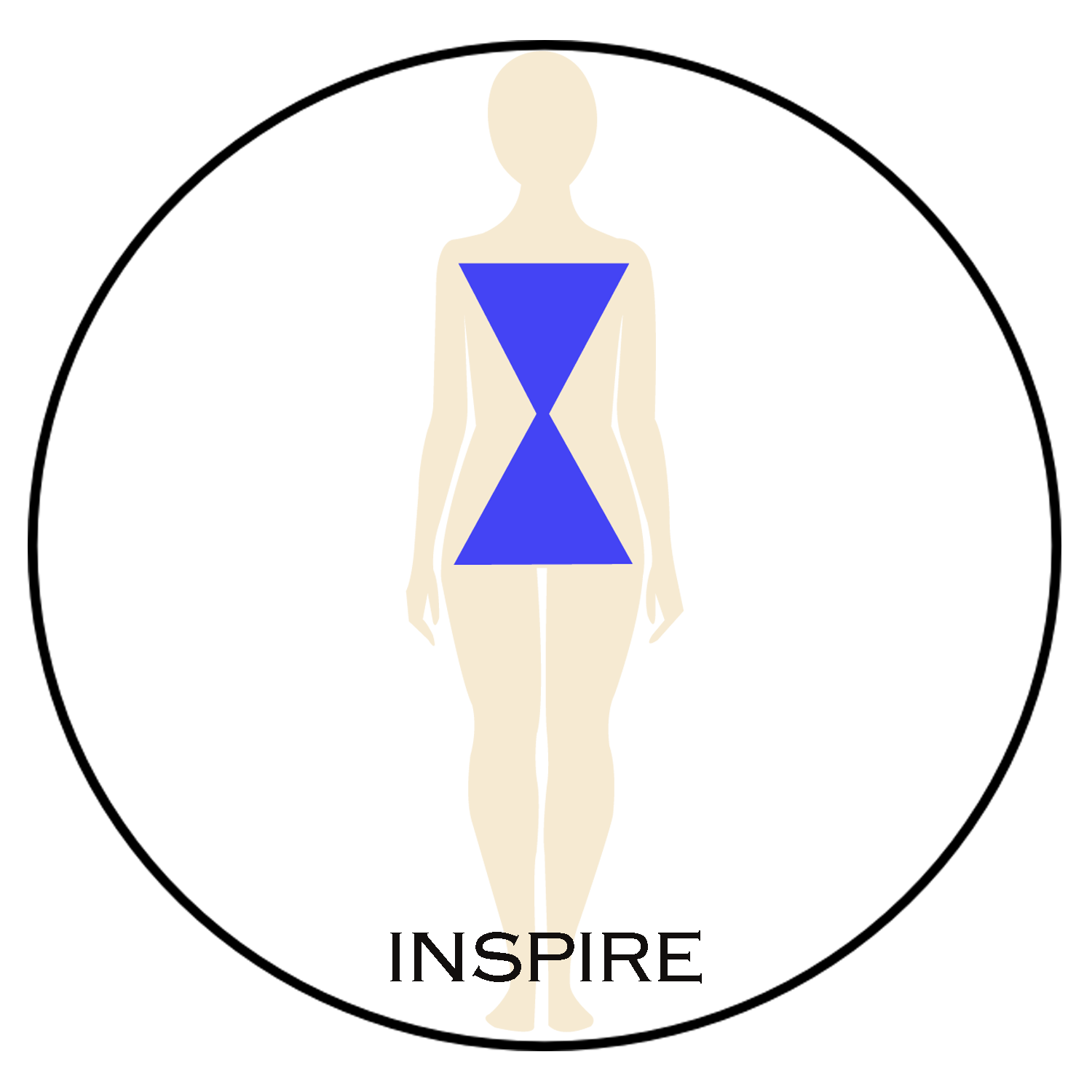 Inspire
"Read with me!"
[Feng Shui Chic]: Health: The Harmony Zone
Page 149
The "Golden" Coin- I wear my "Golden" coin as a potent majesty to empower me. My "Golden" coin compass will keep me on course.
The Well-Dressed Glamour-ist
Hello Goddesses! Most of us at one time or another want to downshift our busy lives. While some Glamour-ist's know how to dress up for an occasion, others struggle to create a relaxed look for everyday. Whether it's brunch at the beach, traveling or meeting up with a friend, you don't have to forgo jewelry to be comfortable. Knowing how to add the perfect touch with gems can take dressing from boring to fabulous.
 
[Gems] are the keepers of style in this capricious world! Jewelry seamlessly embraces not only "what is," but often mirrors "what was." Stones are the artful Glamour-ist touch to connect and compliment your fashions, repeatedly striking the perfect chord! With these thoughts in mind, I invite you to join me, viewing a woven tapestry I call, The Art of Glamour-ist Jewelry.

The number 12 is a common number in "Gem Lure." The 12 gems represent the 12 tribes of Israel, set on the breastplate of Aaron,are known as the first High Priest of the Hebrews. Among the Christians, these symbolic gems also represent the 12 Apostles.

We have treasured gems for many reasons throughout history. Some were worn as decorative ornaments, some were portrayed as religious symbols, or as amulets for medicinal purposes for inner and outer beauty. Many fashionables have gathered their gems, worn to display their wealth, status and power. Jewelry has long been a social ornamentation worn in palaces, courts, often noted in the Renaissance period. The current Glamour-ist wearer travels to Swiss chalets and Italian villas, resides on Park or Madison Ave, Florida and LA. Celebrating her style, wearing jewelry as amulets, not only for beauty and sophistication, but also for the energy force, a protective vestment for inspiration, wisdom and courage.

My High Priestess Jewelry- Backstory:
The enduring appeal for jewelry has enticed me from the time I was a little girl, combing the beach fronts of Long Island seashores. I discovered a scallop shell with the natural hole which I eagerly placed a colorful string through this natural finding- voila, my first jewelry design! My passion with nature and art collided, inspiring jewelry as my art form, offering memories to gift your soul with nurturing moments. Upon writing this blog I phoned my daughters asking if they remembered their first creative efforts to design jewelry. My eldest recalled weaving lanyards; my youngest hand painted noodles to wear as a necklace in the afternoon; and my middle daughter loved to paint and draw jewelry with different stick figures to wear.

I would love to hear your story for your very first discovery! You may recall a jewelry box from when you were a little child. Perhaps it was an old shoe box you had newly painted and glued with glitter or colorful images to hold your precious jewelry. Maybe it was a box that played music with a beautiful figure turning around and around when opened, precious memories are ignited. I recall hearing the story of Cinderella told by my mother at bedtime. As she read to me, it kindled my little girl dreams, imagining a prince to carry me away, wearing a jeweled tiara, of course!

[High Priestess What to Wear- Where]: Posted every Saturday! 
My jewelry design process is very different from many others. I am often thought of as a "Jewelry Coach" hence, Jewel Juvenation Toning. You will often find me designing for the Glamour-ist. [Earrings] and [bracelets] set with precious stones to embrace each wearer, bestowing positive energy with protection, love and guidance sealed within each [collection]. I say, "Jewelry is Spirit Style," ornamentation gem (stones) for personal power. Each gem holds many secrets, adding mystery that's held within each natural stone, enticing you the Glamour-ist to discover Inner Wellness.

Wear your gems to "nuzzle" your skin with the selected stones, warmth and color. I design with real stones to journey "The Road Less Traveled," to celebrate your inner spirit by replacing fear with gratitude and appreciation. My New Yorker style is legendary, noted for unusual stone necklace and bracelets to bring "good luck" and protection. Remember, there is nothing the Glamour-ist will wear, touch or use that does not involve art, design and imagination.

P.S. One of the great advantages to don [necklaces], you can wear them on their own or the Glamour-ist can add multiple layers! A Glamour-ist secret-- do wear a string of [pearls] together with a [Black Diamond pendant]! I have, and loved it! Think outside the box to let your imagination soar with Jewel Juvenation Toning! Visit my website- check out bracelets. I believe the Glamour-ist hands are "second fiddle" to your face. Afterall, when you're talking, working or playing, it's all in your hands, not only to look fabulous with bracelets to embrace your energy. Thus, the jewelry will become the center of attention at home, or on the go, and even when you're holding a fork!

Feed your Soul-- Nurturing Moments in a "New York Minute"!
Hold your bracelet in your right hand, and embrace the golden coin in your left hand. This will center and ground you as you Jewel Juvenate Tone. Let's begin, sit in a comfortable position. Imagine golden rays surrounding you from the crown of your head, to your toes. Inhale and Exhale 11 times. Feel the golden light casting a glow to surround your body with light. This exercise can be completed in 8-15 minutes-- it is important to learn how to boost your energy. I encourage you to incorporate Jewel Juvenate Toning 2-3 times a day to boost your energy.
 
My personal tribute to the Glamour-is-- walk your personal journey-- you deserve the very best! Wear it with Attitude, Glamour and Spirit! Remember, enjoy your journey.
 
Modern Master Fun Salutations!
Learn "on the go" meditations on my [
Youtube
] channel!  
I Salute Gems & Jewels to the Goddess who wears her. Hear and live your inner Goddess with Glamour-ist, Attitude & Spirit! 
Follow us on [
Instagram
] @caroleshashona
[
Author of Feng Shui Chic, Simon & Schuster
]