Influenced by the environment, design and art. Shashona has always been an iconoclast and set her imprint on the world. The CS brand is an assemblage of interior, fashion and Luxury.
Shashona has a style composed of a rich education of nearly two decades of living and studying Asian culture and refinement. Her unique history and relationships guided her to design and bridge Interior, Fashion and the essence of Wellness, with her brand being an inspirational message.
Why I Design:  With a background not only as an artist but the first female American Grand Masters in Feng Shui, I have always integrated meaning to all my designs, fusing cutting edge with the peaceful forces of Feng Shui to create serenity in all environments, elevating soul & style.
What Influences My Designs:  My inspiration comes from the world around me. I design based on the world I see through my eyes. I have had the opportunity to be painted by Andy Warhol and surrounded by artists most of my life, and find I see life much in the same way. It can be through my global travels, everyday life or even a memory of my past. My canvas is multi-cultural and my designs translates from interiors to jewelry.  
My Medium:  I have designed fashion, interiors, accessories, and even gardens. I have always had a love and passion for the arts and designing has been a way to express that. I grew up around designers in luxury and loved working with the finest of materials and felt a real need for luxury design that was stylish, spiritual and effortlessly chic. My styles are created to be sustainable design, that can be passed down from one generation to the next providing blessings and good fortune.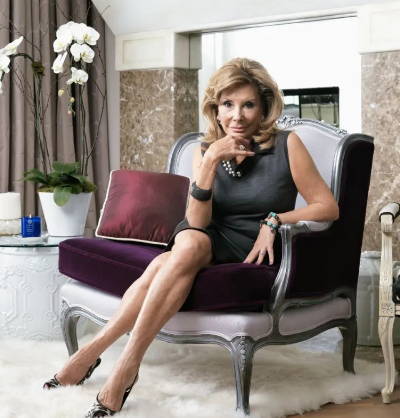 Uniquely trained to understand the impact of color use and the demands of seasonal changes, Shashona's hospitality design work and lifestyle consultations are for individuals, private residences, corporate groups, and commercial spaces in New York, Los Angeles, Tokyo, London, and surrounding areas. Chanel, Origins, and Neiman Marcus are some of the companies that have hired Shashona to give in-service seminars to key staff. Past clients include Merrill Lynch Executive Offices in Hong Kong, Long Island Guggenheim Estate, Sony of Japan, and Lenox Hill Hospital Recovery room. Shashona's product lines have been carried by Nordstrom, Neiman Marcus, Horchow, Washington Fine Art Museum, Metropolitan Museum of Art, The Ritz Carlton, and more.
Credentials
Feng Shui Grand Master
ASID, Accredited Associate Member
American Center for Design, Member
Association for International Color
Directions
Color Marketing Group
Fashion Institute of Technology
International Interior Design Association
New York School of Interior Design
Showcases & Awards
American Society of Interior Designers
(ASID) New York City Showcase
Asia Society Home Design Award
Baron's "Who's Who in Interior Design," Featured Designer
Cerebral Palsy Foundation Home Tour, Featured Designer
Designer Showcases "Castles on the
Sound," L.I. Heritage
Lectures & Classes
ASID Lightening Seminar, NYC
ASID Furniture Lecture, NYC
Green Homes and Hospitality Design, ASID, NYC
Kitchen & Bath Lecture, Pacific Design Center
Lecture, Los Angeles
Donghia Showroom Lecture for Architects and Designers, NYC
Furniture Placement & Room Alignment, Pacific Design Center, Los Angeles
Color & Placement, Pacific Design Center, Los Angeles
Art & Interior Design, MOMA, New York
Green Design for Home & Hospitality, ASID—hosted lecture at 979 Design Building
Assorted NYC, Los Angeles, and Palm Springs Library lectures
Bloomingdale's
Enchantment Lodge, California
Felissimo Department Store – New York & Japan
KSL Resorts
Marymount College
Neiman Marcus
Origins Cosmetics
Palm Springs Tramway
Shiseido
Shashona Designs, Tasting & Influences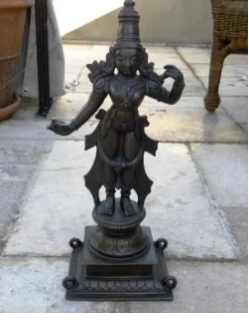 Asian Inspired Desert Retreat
Palm Springs Residence
Before Shashona's clients bought this house, it had been occupied by a few previous owners. Shashona reworked the existing layout to create more expansive space. Concrete floors, plaster walls a with teak accents combine with blanc de chine color palettes adding smooth flow from one natural material to another. The Interior plays "second Fiddle" to the views.